How Startups are Disrupting the Staffing Industry
Nicholas Kitonyi Follow |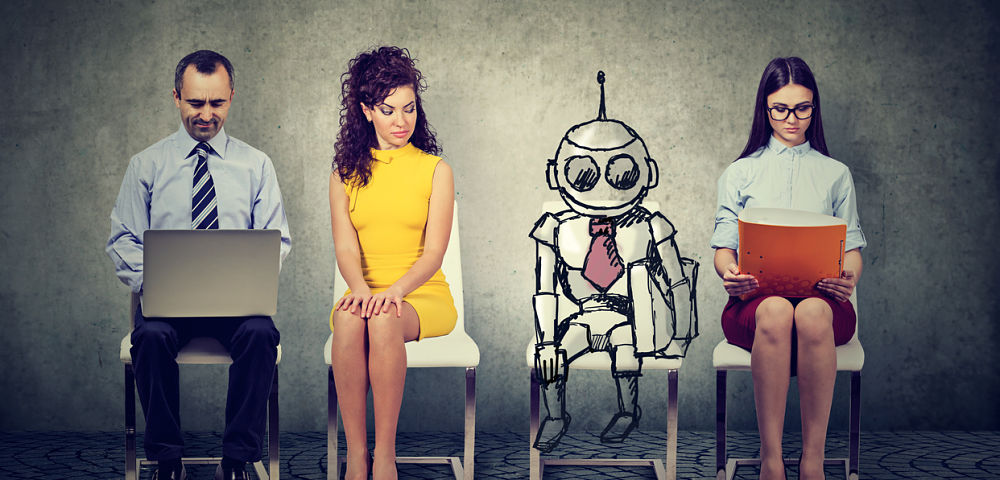 Talent acquisition, which represents that bigger part of the staffing industry has been one of the most promising areas of the market to invest in. Economic growth springs up new opportunities for entrepreneurs and with every new company incorporated more job opportunities are created.
However, many businesses, and especially startups have realized that staffing can be as tasking as setting up the business, which is why they have opted to outsource via third-party services.
Normally, the first service providers to come in mind would be Microsoft Corporation's LinkedIn, or global staffing giant ManpowerGroup Inc. (MAN). However, some of these players have proven not to be the ideal solution for many startups looking to hire the right candidates for the job on offer.
This also explains why smaller players in the staffing industry like Kforce Inc. (KFRC) have rapidly grown over the last few quarters to literally triple their market value from just a few hundreds of millions to over $1 billion. For Kforce, the rapid growth can be attributed partly to its specialized services which target only technology and finance industries. Both industries have experienced substantial growth in the stock market, which suggests that business on the ground has been booming.
This is the same strategy that most startup staffing companies seem to be adopting in a bid to gaining a share of the market that has been propelled by a booming economy and rapidly growing labor market. A case in point in this respect can be demonstrated by highlighting the legal recruiters at Astor Search, a startup staffing company that focuses on the legal segment of the market.
The Chicago-based legal recruiters match partners, associates, and in-house counsel with jobs in top law firms & corporations and this has so far helped them to gain a share of the recruitment market in the legal sector.
Another perspective that some startup recruitment firms have taken mirrors the business model used by Heidrick & Struggles International Inc. (HSII). Rather than focus on a specific segment of the market (sector-wise or geographically), Heidrick & Struggles has disrupted the staffing industry by offering services that are more engaging instead of just matching job seekers with employers.
In addition to providing executive search services, the company also provides leadership consulting and culture shaping services to its customers. The last bit of that sentence is what Heidrick & Struggles used to differentiate itself from a growing list of online staffing companies and this has given it an edge over some of its close rivals.
Heidrick & Struggles is a small cap stock and a member of the Russell 2000 Index. It has recently hit new 52-week highs, and this signals the growing optimism towards staffing stocks in general. From a valuation perspective, Heidrick & Struggles trades at a forward P/E ratio of about 21x following its recent price spikes while its P/S ratio is pegged at 1.25x.
The company has enjoyed a decent annual revenue growth over the last few years, albeit at the single-digit level and seems set to maintain the current trend. The company's investment in leadership research has helped in providing executives with insights that they need to lead their companies to the next growth frontiers in a challenging market. The work environment has been affected by rapid changes in technology and to keep up with the evolution, top company leadership must adapt. Some of the most interesting trends also include the push towards democratization of the talent acquisition industry using innovative technologies like blockchain.
Blockchain technology has disrupted many markets and the staffing industry now looks to be next in line. Blockchain-based EchoLink, founded by Steve Chen, Co-lead at the Berkley Blockchain Lab wants to disrupt the staffing industry by providing real transparency in the job market. The creators of the platform say that it will help verify "a job candidate's education, skills and work experience, saving time to recruiters."
This shows the direction that technology has taken the staffing industry and as more players in the market continue to embrace the new paradigm shift, more startups will introduce products and services that could literally reinvent the entire process of talent acquisition.
In summary, the staffing industry plays a crucial role in the global market. Many people perceive it as just for earning an income, but it is more than that. From an economic perspective, the staffing industry can provide useful signals regarding the health of an economy.
For instance, Staffing stocks plunged six months prior to the start of the global financial crises of 2008 to 2009. They also started rallying again three months just before the stock market bottomed in 2009, which indicated a possible end to the recession.
Trade Commission-FREE with Tradier Brokerage
DISCLOSURE: I have no positions in the stocks mentioned in the article and do not plan to take any position in any of the stocks within the next 72 hours.

---
The views and opinions expressed in this article are those of the authors, and do not necessarily represent the views of equities.com. Readers should not consider statements made by the author as formal recommendations and should consult their financial advisor before making any investment decisions. To read our full disclosure, please go to: http://www.equities.com/disclaimer.
Market Movers
Sponsored Financial Content