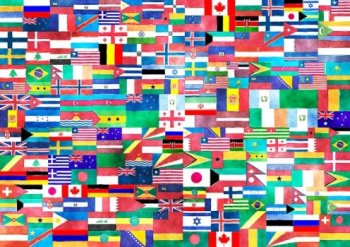 Forex trading is an emerging financial market that allows traders to gain money from foreign exchange. It is a good trading platform to invest in, but one must be sure of his or her purpose in using forex trading as a venture.
Forex Trading as a Hobby
Many people want to try and learn trading in a financial market, but don't necessarily need the extra income that might come from it. They may just be investing for the knowledge, or to have something new to do.
Forex trading can be the perfect candidate for a trading platform as a hobby since you don't need that much capital to get started. Some can even opt for demo trading, wherein you don't need to invest money, but can still get the trading experience.
---
---
Forex trading is also very convenient, since anyone with a decent internet connection can access it. You don't need to go somewhere else just to get your forex trading fix. The trades are done online, so you can do it in the comfort of your own home. The forex trading platforms are available twenty four hours a day, most of the days of the week, too, so you can easily access them almost any time.
Forex Trading as a Part-time Job
Since Forex trading platforms are online and are operational twenty four hours a day, they are also a great candidate for a part-time job. You wouldn't have to report to a certain place at a certain time, so the hassle of a side occupation in addition to your main job won't be too overwhelming.
The new skills that you can learn in forex trading may also help you in your main job. If market directions and exchange rates are important factors in your job, forex trading gives you direct access to this kind of information.
Forex trading may prove to be a relaxing alternate job compared to your main job. It requires careful analysis and speculation that may be a contrast to some job requirements.
Forex Trading as a Full-time Job
Although it is risky to make forex trading your full-time job, it is possible. When your experience and skills are already sufficient, forex trading may be quite rewarding. It may give you the opportunity to earn high income that you may otherwise not get if you are working in a regular job. The best forex traders make billions of dollars a day – and suffice to say, when you get enough experience, you may get close to (or even surpass) this level of success.
When you get really passionate about forex trading, it may be both something you enjoy and a task you can also earn from. How you approach forex depends on what you want to gain from it and how much you want to invest with regards to finance, time, and energy.
DISCLOSURE: The views and opinions expressed in this article are those of the authors, and do not represent the views of equities.com. Readers should not consider statements made by the author as formal recommendations and should consult their financial advisor before making any investment decisions. To read our full disclosure, please go to: http://www.equities.com/disclaimer