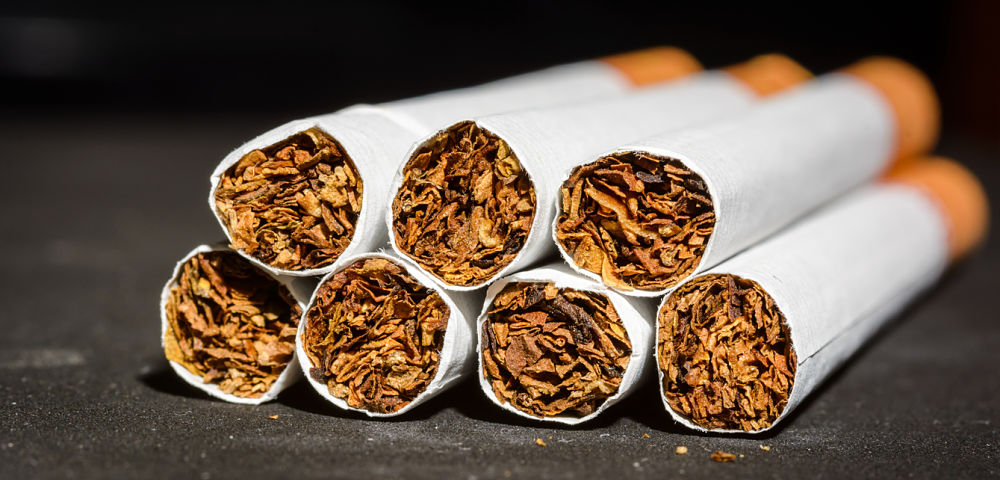 This month, Radient Technologies, Inc. (RTI:CA) made two milestone announcements that showed just how serious the company is in establishing its footprint in the estimated $770 billion global tobacco market. The company, which has attracted major market attention for its innovative MAP™ extraction platform in the cannabinoids market, recently announced that it has filed a submission to the U.S. Food and Drug Administration to consider MAP™ as a method for reducing nicotine levels in tobacco. One week prior, Radient filed a provisional patent application to the U.S. Patent and Trademark Office to extract nicotine from tobacco.
The company has said that its MAP™ technology is able to achieve nicotine depletions of more than 95% across multiple cured tobacco types while also keeping it intact for processing into cigarettes and other combustible tobacco products. Radient's entrance into the tobacco market comes at a crucial time, given the FDA's landmark decision last summer.
In July 2017, the government agency unveiled a plan to reduce nicotine levels in cigarettes in hopes of curtailing addiction rates in future generations. FDA Commissioner Scott Gottlieb said both actions are part of its comprehensive plan to eventually wean smokers off conventional cigarettes and steer them toward less harmful alternative forms of nicotine.
"We are supportive of the FDA's strategy to dramatically reduce smoking," stated Denis Taschuk, President and CEO of Radient, in a news release issued by the Company. "On June 5, we announced a patent application on our unique MAP™ method for selectively extracting nicotine from tobacco. We believe our process is an effective and efficient way to remove nicotine from tobacco, and we are pleased to make this submission to the FDA for consideration in their roadmap to lower nicotine levels in cigarettes."
After the FDA's declaration, many were skeptical of the announcement, saying that regulating the nicotine levels in tobacco could take decades to enact. But those concerns may be unwarranted with Radient Technologies now in the fold. The company had the foresight to anticipate this seismic shift and has been researching and developing this project over the past four years, in partnership with a leading tobacco manufacturer.
The initial results were nothing short of amazing, indicating that Radient's MAP™ extractor is able to deplete nicotine by 95% across multiple strains of cured tobacco without altering the physical appearance of the plant. Furthermore, the nicotine depletion has no effect on flavor or smell, as verified by a taste panel. Additionally, no potential negative effects were found when the nicotine depletion was ramped up to industrial levels.
These developments plus the validation of MAP™ position Radient very well to capitalize on the growing need of tobacco companies to meet the new FDA requirements.
"Radient is committed to innovation in new and developing industries, and we see the potential market opportunity in providing a safe, effective, industrial-scale method of nicotine extraction from tobacco, specifically during the primary manufacturing phase of cigarettes or other combustible tobacco products," said Dr. Steven Splinter, Founder and CTO of Radient. "Furthermore, a high-purity nicotine co-product could have wide-scale applications in the growing smoking cessation product market."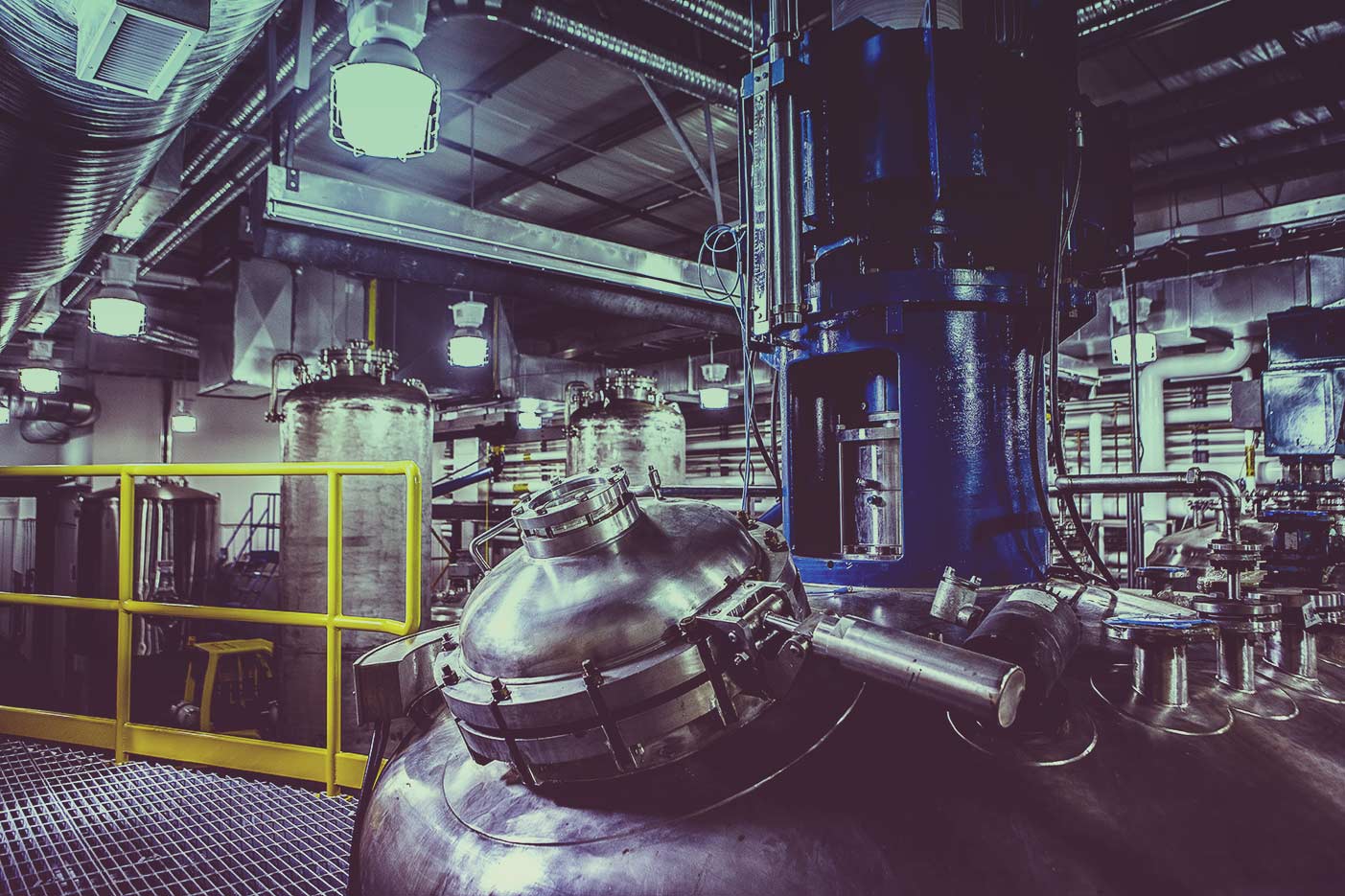 Removing Nicotine from Tobacco Another Milestone for the MAP™ Platform

From its licensed and GMP-approved manufacturing facility in Edmonton, Canada, Radient can extract natural compounds – using microwaves to cause an instant volumetric heating of the continuously-flowing material – from a range of biological materials, as evidenced by the promising results with tobacco products.
Radient currently serves diverse clients in the food and beverage, natural health, personal care, biofuel and, most notably, cannabis markets.
Already a Proven Authority on Cannabis Extraction

The company has already used the MAP™ platform to extract pure cannabinoids at efficiency rates of 98%, whereas conventional methods have only been able to achieve 85%.
In a research project with Aurora Cannabis Inc. ACB:CA (ACBFF), one of Canada's largest licensed medical producers, the independently verified extraction results produced consistent yield for large-scale production, essentially paving the way for cannabinoids to be used as pharmaceuticals to treat maladies like epilepsy and multiple sclerosis. Furthermore, the MAP™ extraction technology demonstrated processing times of five minutes compared to approximately six hours for legacy methods.
"The extraction results clearly validate the game-changing nature of Radient's technology for the cannabis sector," said Terry Booth, CEO of Aurora. "The ability to produce high-purity concentrates at very high throughputs, while preserving terpene profiles, will provide a substantial competitive advantage for us in addressing the high-growth concentrates market."
Radient's MAP™ technology is valuable to cannabis producers like Aurora because of its advantages in active ingredient purity and patient safety.
"Ensuring patient confidence in the purity and safety of the cannabis products they consume is, in our view, a prerequisite for a properly functioning market," Taschuk said.
Also, and important to note, these superior results prompted Aurora to significantly increase its stake in Radient, converting 14,285,714 shares last year. The Canadian cannabis giant clearly sees the power of Radient's technology and the key role it will play in the future of this burgeoning market.
Radient and Aurora's partnership is a path toward large-scale, high-quality cannabinoid extraction that can easily access multiple strains based on Aurora's vast supply. However, Radient's recent news proves once again that it is not a one-trick pony and truly has vertical, scalable technology at its fingertips.
Sky-High Potential Ahead

Radient has already validated its technology with lipids, terpenes, glycosides, proteins and alkaloids. Consumer demand for extracted natural ingredients of all types is rising, and now with the company's work in tobacco, investors should see Radient as a company with viable technology that has answered the bell at every opportunity.
The MAP™ extractor could facilitate the FDA's plans to tailor the amount of nicotine in tobacco products and become the leading clean cannabinoids producer for the booming green rush, while also enriching other sectors that require carefully preserved concentrates. Radient's technology is incredibly scalable and is not limited to any one sector, which is what makes the company's future so exciting.
---
In the interest of full disclosure, we call the reader's attention to the fact that Equities.com, Inc. is compensated by the companies profiled in the Spotlight Companies section. The purpose of these profiles is to provide awareness of these companies to investors in the micro, small-cap and growth equity community and should not in any way be considered as a recommendation to buy, sell or hold these securities. Equities.com is not a registered broker dealer, investment advisor, financial analyst, investment banker or other investment professional. We are a publisher of original and third party news and information. All profiles are based on information that is available to the public. The information contained herein should not be considered to be complete and is not guaranteed by Equities.com to be free from misstatement or errors. The views expressed are our own and not intended to be the basis for any investment decision. Readers are reminded to do their own due diligence when researching any companies mentioned on this website. Always bear in mind that investing in early-stage companies is risky and you are encouraged to only invest an amount that you can afford to lose completely without any change in your lifestyle. Equities has been compensated with cash, common shares and/or warrants for market awareness services provided.