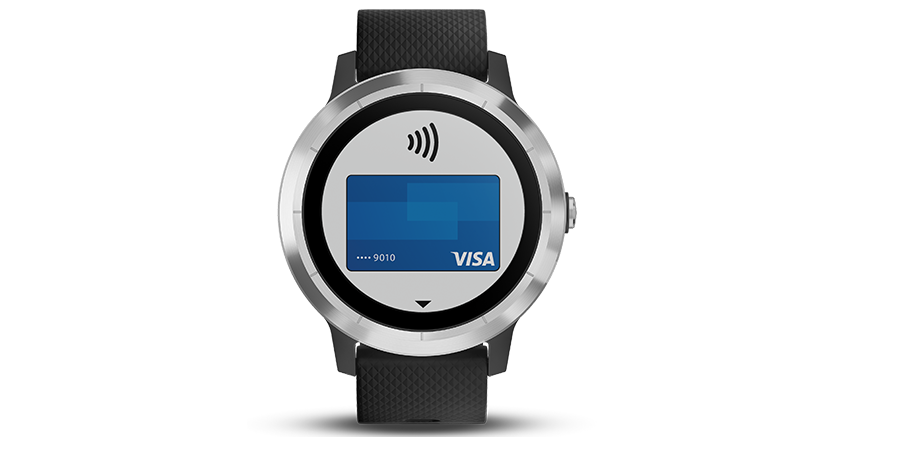 The adoption and growth rate of the Internet of Things (IoT) market continues to accelerate, and new smart devices—particularly wearables and AI assistants—are on the cusp of finally supplanting the smartphone's reign as the central hub of consumers' everyday lives. This major shift also presents new opportunities for innovative technologies to flourish in ways not possible before. An example of this is NXT-ID, Inc. (NXTD), which is a next-generation technology company cornering the market in two vital areas of people's basic needs: their health and their wealth.
The company, which specializes in technology that enables secure authentication and verification, specifically in the Fintech and Medtech space, has spent the better part of the past two years establishing its foundation. It acquired LogicMark in mid-2016, which has produced strong revenue for NXT-ID since, and Fit Pay in mid-2017, which notched a number of strategic partnerships and product rollouts. With these two core segments now running on all cylinders, NXT-ID is ready to take its growth trajectory to the next level.
The company recently announced its full-year 2017 results, showing significant growth in several key areas. Revenue soared to $23.3 million from $7.7 million the previous year, and gross profit jumped to $11.6 million versus $3.3 million in the prior year. Operating loss was also reduced to $3.6 million versus $6.7 million in 2016. More importantly, in addition to outlining the growth path ahead for both LogicMark and Fit Pay, NXT-ID indicated there were potential synergies between the two divisions the company is exploring.
To get more information on this, Equities.com spoke with Gino Pereira, CEO of NXT-ID, to discuss the target opportunities ahead for the company, how the full integration of LogicMark and Fit Pay now may serve as a springboard for growth, and also to highlight the key achievements from its results.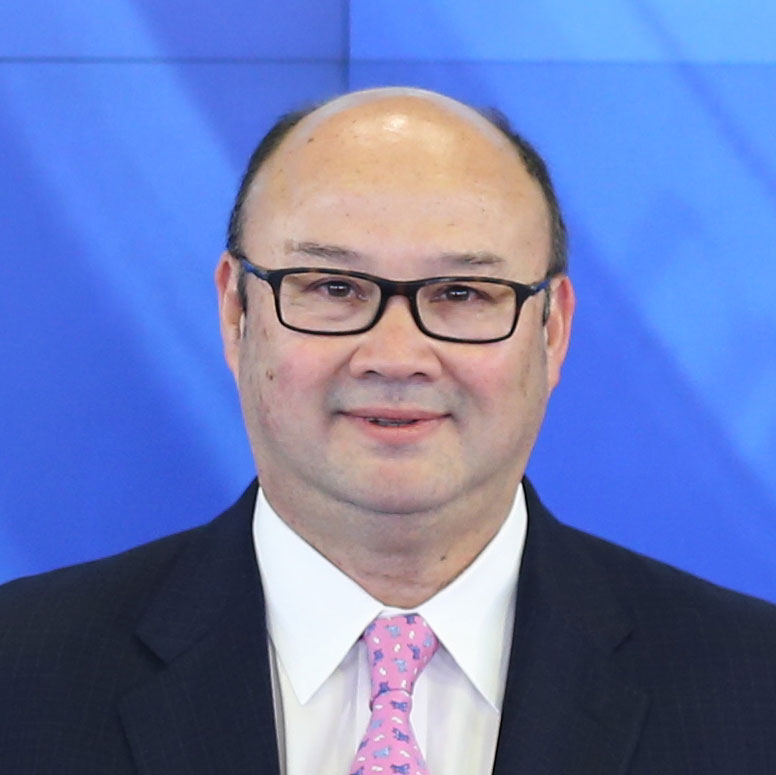 EQ: NXT-ID recently released its 2017 financial results, and showed significant growth in several revenue and profit metrics year-over-year. What were some of the main highlights for the company?
Pereira: mainly, the key highlight for the company was the continuation of the ability to generate revenue. We have been in the product development phase for some time, as most new financial technology startup companies are, and it was good to have a year of solid revenue growth. Obviously, that growth was generally aided by the acquisition of LogicMark in the healthcare space, which helped tremendously. We saw some significant Fintech revenue in the year, as well. In addition to the numbers side, operationally, we completed the merger with Fit Pay, which has been really helpful around our organization.
EQ: Reflecting on where the company was just a year ago, NXT-ID has made some tremendous strides with regards to the healthcare and payment divisions, which are now fully reflecting onto your balance sheet. How does that better position NXT-ID going forward to execute in terms of the bigger picture strategy?
Pereira: Well, it's probably worth recapping our strategy. NXT-ID is primarily an authentication and verification company with a concentration in healthcare and payments. We do that by the implementation of various technologies that we bring to market. In the payment space, we are using our platform integrations with Visa (V), Mastercard (MA) and Discover (DFS) for digital payments. On the healthcare side, we're focusing on potentially biometrics and other multi-factor authentication solutions as far as healthcare patients are concerned. That really is the vision; to provide those types of services.
Our concentration is on the Internet of Things and portable connected devices. Where these devices are proliferating, it's important to be confident that the communication between them is secure, otherwise everything falls apart. Our vision is to have fairly seamless authentication across various platforms, whether it has to do with your health or your wealth. So, we needed to build out the ability to accommodate that.
With Fit Pay, that definitely came with a lot of the technology on the payment side to add to what we have already developed. With LogicMark, it is a foundation of being able to do that now with the medical device side. They brought to us a very strong ongoing revenue stream in the business that they have, and we'll be taking that revenue channel, as well as these products, and modernizing them for the future. We haven't yet seen the full effect of this on our bottom line. We're still growing and putting the pieces together, but year by year, we're definitely getting there.
EQ: Looking at the LogicMark business in 2017, this was a major driver for the company's revenue growth. Can you tell us more about how this segment performed?
Pereira: the company outperformed our expectations in 2017. LogicMark sells personal emergency response devices (PERS), and their current products are in a segment of the market known as non-monitored PERS. In the monitored space, users press a button on the device if they need help and the call goes to a call center. The call center then ascertains the nature of the emergency, and the service determines who they're going to direct the call to. In the non-monitored space, which LogicMark is in, the user presses a button on the device, is directly connected with 911 emergency services, and the emergency is dealt with right away. Importantly, the economics are quite different. In the non-monitored space, LogiMark sells the product for a one-time fee. In the monitored space, it's on a subscription basis.
The value proposition is quite different. In the monitored space, a consumer might spend $1,500 to $3,000 over five years for a monitored PERS product. In LogicMark's case, it's just a few hundred dollars and it's a onetime purchase. There is big competition between the two market segments, however, so we're looking to take that value proposition wider.
In 2017, the company really grew by concentrating on its existing customer base, which is primarily the Department of Veterans Affairs, by making more sales into more hospitals. The company did have a new product, which is a wireless device that enables the emergency call to be placed anywhere there is a cellphone signal. That definitely helped. So, now that we have formed this base, we're looking to take the value proposition and bring it out to a wider audience.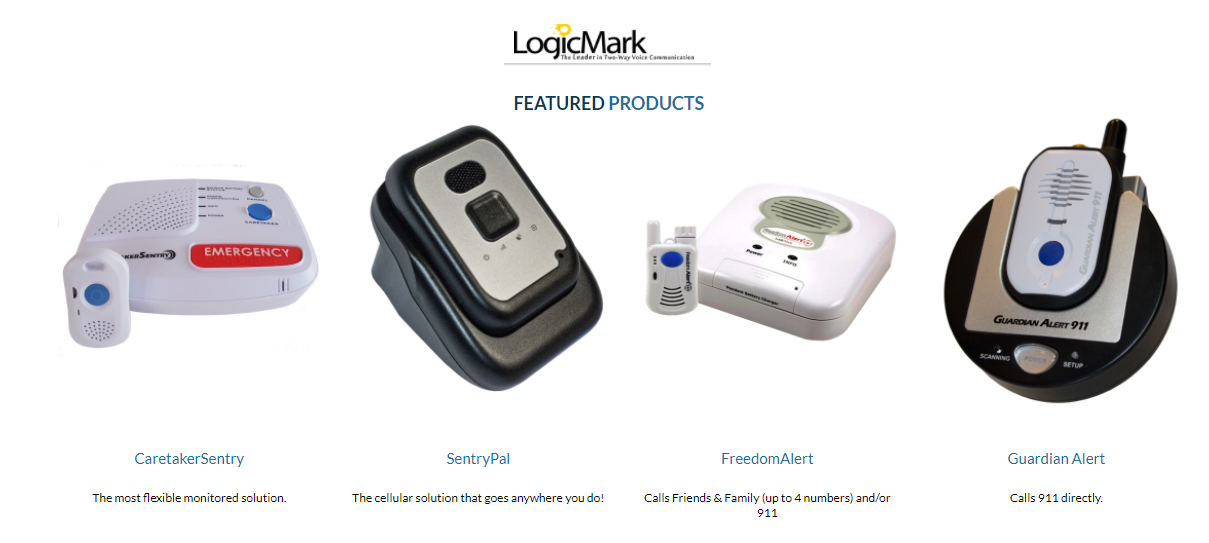 EQ: to that point, NXT-ID said it plans to devote significantly more resources into growing the healthcare division in 2018. Can you elaborate on what that means in terms of the strategy and the goals that you aim to achieve here?
Pereira: When we look at the emergency response space and the Internet of Things, which is where we're focused on as a company, we see companies now starting to come out with more portable, wearable type of devices that encompass a PERS unit. That then leads naturally to looking at what else is possible. If we now have PERS on a wearable, they're more attractive. They're lightweight and are easy to carry about. What other types of functionality can we put on that? As an example, we already see a lot of fitness tracking devices out there.
I think that the push of the company in terms of technology development is going to be an extension of PERS, but into more of a mobile health-monitoring type of business. That can range from anything potentially from personal fitness and health trackers to emergency response devices, and potentially to more clinically-based ones.
EQ: It serves as a solid foundation for organic expansion into other areas of people's lives in the health and wellness areas, and in turn the applications that can accommodate those lifestyles. Looking at Fit Pay now, the payment segment also achieved several major milestones in 2017, including key partnerships and product launches. Can you discuss some of the highlights there?
Pereira: I think the most meaningful highlight was the launch of Garmin Pay™, which is powered by Fit Pay. That was really the first successful deployment of a non-OEM-owned technology. What I mean by that is, we know that Apple (AAPL) owns Apple Pay and they've launched that product. Samsung (SSNLF) owns Samsung Pay and they've launched their product. One of Fit Pay's main missions is to be able to provide payment technology to multiple OEMs (original equipment manufacturers) through a licensing model. Garmin Pay was the first real commercialization of that concept, which is something I know the company has been working hard on for a number of years. To be able to do it with a customer of a stature of Garmin (GRMN) is tremendous. I think that was definitely the highlight of the year.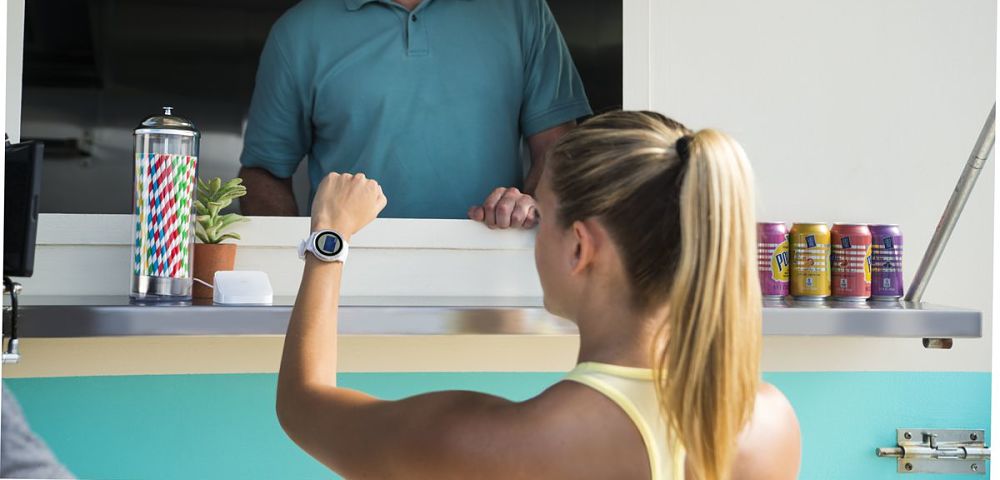 EQ: the company also launched Flip, the cryptocurrency device. What is the potential there that NXT-ID is looking to capitalize on?
Pereira: As a secure authentication company, Blockchain and the application of Blockchain has to be a core part of the tools in our toolbox and the things that we do in the future. Flip is the first demonstration of a way in which we leverage our platform to connect those with Bitcoin and, in the future, other types of coin, to the mainstream economy by converting their cryptocurrency value into something that is expendable on a day-to-day basis. It's not something that is readily available today. Mostly now, you've got to go to a platform and trade a certain amount. Flip is a pretty easy way to just spend it and make it useful day-to-day. Beyond that, we're actually taking a much deeper look into Blockchain in general and the applications around it within our space, particularly in payments and healthcare, and looking at how that might help our range of product offering.
EQ: The underlying technology of Fit Pay is proving to be quite attractive for a number of potential applications going forward in the digital payment space. How do you intend to build upon the momentum of this segment in 2018 and beyond?
Pereira: Fit Pay now houses all of our payments products and services. I think that Fit Pay will continue to bring on substantial customers for its proprietary payment platform. That growth will scale over the years as well, potentially introducing secured hardware devices that solve a number of problems for individuals in terms of secure authentication, secure payments and ease of use. I think it'll be a combination of those two types, both software and hardware, that the company will be bringing to market.
EQ: on the conference call, the company did discuss some potential synergies with regards to the healthcare side with the payments division. Can you elaborate on some of the potential projects that you might be exploring there?
Pereira: it's interesting in that, what, at one time, seemed to be fairly different verticals, now we see some potential for convergence. There is definitely interest from some major payment companies to become more involved with the healthcare space. Of course, as far as healthcare is concerned, payments have always been a major issue. Payment forms have always been a major issue with healthcare, particularly the Medicare types of payments. So, there are certain areas where there is overlap in this space. As we have an expertise on both verticals, we're exploring those areas to see what makes the most sense for us. It's natural for us to explore that and to see what where we might be able to go.
EQ: NXT-ID did discuss the slowing of deliveries for the flye™ card with WorldVentures in the second half of 2017 and that may be the case in early 2018 as well. Will this segment be less of an emphasis in 2018 or do you anticipate it picking up later in the year?
Pereira: the flye card falls under Fit Pay this year, as all payments capabilities do. We streamlined all our payments division to run through Fit Pay, and everything to do with medical and healthcare is run through LogicMark. As a result, flye would be a subset of Fit Pay operations.
As to your question, it's just kind of an overstocked situation, and they need to sell their way out it. Hopefully, they'll be back for more product, but I think for us, it's a natural growing pain. As we add more customers, those types of effects will lessen. It's not so much even a question of emphasis or anything like that. We have products that we build—whether that would be software or hardware—we're signing on customers to build our base. Obviously, in the early stages, individual customers tend to have a larger financial impact on our results, but as we mature and add more substantial customers to our portfolio, those things will lessen.
EQ: Thank you for taking the time to discuss NXT-ID's recent achievements and anticipated milestones. Is there anything that we might have missed, or do you have any closing comments that you'd like to leave with our readers?
Pereira: We're very happy with the performance of last year, and we're happy with the direction of the company, the increased resources that we have, and the new personnel on board. Everybody is pulling hard and running in the same direction. We're looking forward to continuing to grow the company.
---
In the interest of full disclosure, we call the reader's attention to the fact that Equities.com, Inc. is compensated by the companies profiled in the Spotlight Companies section. The purpose of these profiles is to provide awareness of these companies to investors in the micro, small-cap and growth equity community and should not in any way be considered as a recommendation to buy, sell or hold these securities. Equities.com is not a registered broker dealer, investment advisor, financial analyst, investment banker or other investment professional. We are a publisher of original and third party news and information. All profiles are based on information that is available to the public. The information contained herein should not be considered to be complete and is not guaranteed by Equities.com to be free from misstatement or errors. The views expressed are our own and not intended to be the basis for any investment decision. Readers are reminded to do their own due diligence when researching any companies mentioned on this website. Always bear in mind that investing in early-stage companies is risky and you are encouraged to only invest an amount that you can afford to lose completely without any change in your lifestyle. Equities has been compensated with cash, common shares and/or warrants for market awareness services provided.