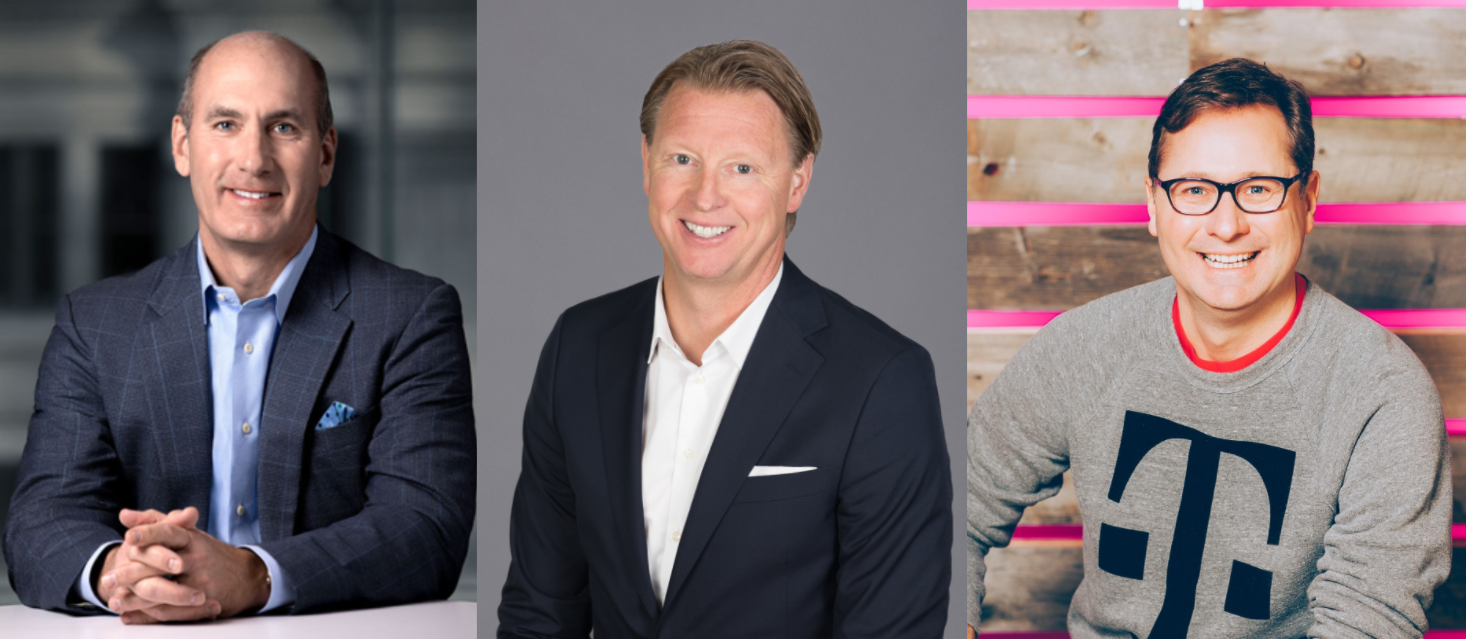 Going forward, I expect an earthquake of transformation and growth in the worlds of wireless, telecom, pay TV, news and entertainment as they continue to come together. We are turning the page to a new chapter and creating something newer, larger and quite possibly extraordinary. Let's take a closer look at what we can expect going forward from these companies.
This space has already been dramatically changing over the last decade and they plan to continue. They may very well transform everything going forward.
AT&T WarnerMedia and Comcast NBC Universal are radically expanding
If Comcast Xfinity had a new CEO, it could be addressed in this column as well. After all, several years ago, the company acquired NBC Universal, which not only changed Comcast, but changed the cable TV industry and the news and entertainment space.
Today Comcast is much larger and more impactful than any other cable TV competitor like Charter Spectrum, Altice and Cox.
Looking at the success of Comcast NBC Universal over the last several years, we can see how AT&T is becoming the same kind of player in the transforming industry.
The two leaders in this new industry are Comcast and AT&T
In fact, today I would say AT&T has an even larger growth opportunity moving forward since it owns AT&T Mobility, whereas Comcast just resells wireless as an MVNO under the Xfinity Mobile brand. This gives AT&T the chance to marry wireless to WarnerMedia, pay TV and so much more.
We have seen AT&T, Verizon and T-Mobile all show growth and expand their footprint in the last few years. Going forward it will be very interesting to see how each of them continues to expand and grow.
Let's take a closer look at each of these three players.
AT&T WarnerMedia is expanding most rapidly
Something very interesting is happening. Today, AT&T and Verizon are the two heavy hitters looking at the wireless and telecom industry. Moving forward, AT&T and Comcast look like the two heavy hitters in the news and entertainment space.
So, going forward, AT&T is the key leader in both the wireless and news and entertainment industries. That means it faces different competitors in each. That also means it has enormous growth opportunities in both worlds.
AT&T is a powerhouse, owning telephone, wireless, 5G with AT&T Mobility, Internet, pay TV with AT&T TV and the upcoming HBO Max and with Warner Media, which also includes Warner Brothers Studio, CNN and so much more.
This is a potential growth opportunity in a much larger landscape than AT&T has have ever been in before. Its recent acquisitions have put it in a very enviable position in the changing industry.
This is the new growth opportunity that John Stankey has before him. Stankey will become CEO of AT&T when Randall Stephenson steps down in July. Stankey has a strong reputation within AT&T and the entire wireless and telecom industry.
He was crucial in putting together the deals like DirecTV and WarnerMedia which represent the future growth opportunity for the company.
So, since Comcast NBC Universal has been successfully doing this for several years, I think AT&T WarnerMedia will succeed as well.
Verizon is the other leader in wireless and telecom
Looking forward, Verizon is doing well but seems to be more limited in focus. The company is sticking with the 5G transformation in the wireless industry and seems to be staying in the telecom and wireless lanes, though showing a renewed focus on FiOS under new CEO Hans Vestberg.
In the last several years Verizon seemed off course, acquiring companies like AOL and Yahoo, which never made sense to me. Nothing ever came of those forays and, under Vestberg, the company is focusing more on its core value, which is wireless.
Based on what I am seeing so far, I don't expect to see Verizon moving beyond this core. While that limits its growth potential space compared to AT&T and Comcast, it does seem to be a stronger company in the wireless and telecom space than in years past, which is a good thing.
The next question about Verizon is what direction will Vestberg take the company going forward? I'm hoping for the best and will let you know.
T-Mobile stronger after acquiring Sprint
T-Mobile is stronger than ever before. The company finally acquired Sprint and now has plenty of wireless spectrum, something it desperately needs for growth.
Now that it has all that wireless spectrum, what's next?
CEO John Legere just took a surprisingly quick and full exit from the entire company. This is strange since the departing CEO generally sticks around for advice if nothing else.
Mike Sievert is the new CEO of the company, and while I like what I see so far, he has a full plate to deal with in order to keep growing.
First, he is the new CEO which has its own share of issues to which to get accustomed.
Second, he must fully integrate Sprint with T-Mobile. This typically takes years to complete from what we have seen at other carriers.
Three, the wireless industry itself is in a continual state of transformation. In this ever-changing industry, T-Mobile must find its place.
The good news is Sievert has enormous growth potential, and he was handed a stronger T-Mobile to work with than his predecessor. That being said, he still has a tough job ahead. Will he be able to keep the growth and the excitement happening long-term? While I am hoping for the best, we'll just have to wait and see.
Wireless going through own transformation with 5G
There is one more additional factor. AT&T, Verizon and T-Mobile are the leaders in an industry that is going through its own major transformation. This has been occurring for decades and will continue going forward.
Looking forward, 5G changes everything in wireless.
Not only does 5G improve the wireless experience…
Not only does 5G deliver a faster signal and have virtually no delays…
Not only does 5G create an environment which is conducive to other industries like wireless pay TV, TeleMedicine, Connected Cars and more…
But 5G wireless will also transform every industry over the next decade in ways we cannot even fathom today.
Just like Uber and Lyft were a product of the 4G world and changed the taxi and limousine industry, wireless pay TV, TeleHealth, self-driving cars and much more will be a product of the coming 5G world.
Plus, there is so much more that will come as every industry uses 5G to grow.
Not only are AT&T, Verizon and T-Mobile turning the page and starting the next chapter in the wireless story, but the entire world will jump in as well creating more opportunities and challenges that must be addressed.
The good news is there is enormous growth potential that each of these leading companies has in front of them. This is both an opportunity and a challenge. How will carriers meet this new challenge?
They may take three different paths and that will be interesting to follow.
And that's the next big question I will be following going forward from every wireless carrier and, in fact, every company in the wireless space including networks, network builders, smartphone and tablet makers and more.
So, buckle up, the next few years will be packed with plenty to write and discuss.
Jeff Kagan is an Equities.com columnist. Kagan is an Industry Analyst, Thought Leader and Influencer focused on Wireless, Telecom, Pay TV, Cloud, AI, IoT, Tele Health, Healthcare, Automotive and Self-Driving cars. Email him at [email protected]. His web site is www.jeffKAGAN.com. Follow him on Twitter @jeffkagan and LinkedIn at linkedin.com/in/jeff-kagan.
_____
Equities Columnist: Jeff Kagan
Source: Equities News