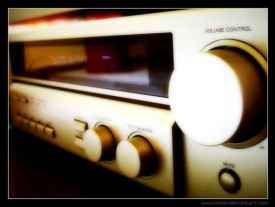 After a recent stumble earlier this month, the markets are once again just a few ticks away from establish new all-time highs. While the current bull market has continued to defy its detractors, even the must exuberant investor has to acknowledge a few areas of concerns for this current uptrend. The lack of volume and the extended streak without any meaningful digestion does raise the question of if the bull run is nearing exhaustion.
In our latest interview with Toni Turner of TrendStar Trading Group, we discuss the market's recent dip and what areas of opportunities traders may be watching.
EQ: The past month has been pretty eventful for investors with stocks falling almost 4% from late July and recouping most of that since early August. Do you think that minor dip has set us up to proceed higher from here?
Turner: It would appear so if we look at what's happened the last two weeks. The S&P 500 has retraced much of that 4% move down, and is right now getting very close once again to its all-time high.
However, I was going through a monthly chart recently, and one thing I noticed that gives me pause is that with an uptrend as mighty as this one, we have not had a pullback since the last half of 2011. I'm very fond of longer-term charts because it helps to show a larger picture of what's going on, and if you look at a monthly chart, you'd actually see that our market has been on an uptrend since 2009, and the last retracement was in 2011. So it gives me pause, but it's not an immediate concern.
Another thing I'm noticing is the lack of something that all trends need in order to continue higher. They need volume. It doesn't have to be a lot of volume, but what we don't want to see is dwindling or decreasing volume as price continues to go higher, because volume confirms the price move we're seeing.
As I'm looking at the monthly chart of the SPDR S&P 500 (SPY) , I can see that volume has really backed off. Yes, that does happen during the summer time, but volume has been receding for quite a few months now. We don't necessarily need to change our investing or trading strategies on this note, but we also want to be aware of the fact that we need to have strong market participation in order for our market to continue its current uptrend.
EQ: So even if the market continues to move higher, a lack of volume would mean it's more susceptible to volatility?
Turner: Right, so it's definitely something to keep an eye on.
EQ: While the U.S. economy continues to move along steadily, the growing concern in Eastern Europe has the markets a bit uneasy, especially with the prospects of escalating sanctions that could spread to nearby areas. Are you watching this at a distance or do you see opportunities here?
Turner: I'm watching it and I believe that down the road, hopefully in the near future, that it does provide opportunities. As we know, European stocks and currencies in addition to the euro have been victims of fallout from the continued fighting in Ukraine. As well, that fallout is exposing new vulnerabilities in Europe's struggling economy. We can watch on our screens as events in that area have taken down the stocks of those countries.
We can look at the MSCI EAFE ETFs to show us a lot of Europe. We can look at the iShares MSCI Germany (EWG) and the iShares MSCI France (EWQ) and see that they've all taken a pretty dramatic hit. We can also watch the euro and the CurrencyShares Euro ETF (FXE) .
All of these are in downturns, and we can see the stocks declining with every event that comes out of this arena. However, we've also seen relief rallies in the past week or so, especially on the heels of the meetings of ministers that took place last weekend. The ministers from Germany, Russia, Ukraine, and France gathered for a meeting billed as a precursor to cease-fire talks. If only that will take place.
But right now, these ETFs are in pretty severe downtrends. If we can see that this situation has finished playing out and a truce is reached, and the truce holds, I may look at the EWG, in particular, for signs of a trend reversal. Again, that's if we get more positive news in this arena.
EQ: There's also growing unrest back on the domestic front as protests and incidences of violence have broken out in Ferguson, Mo. Have you noticed any significant effects this may have had on the markets so far?
Turner: First of all, I just want to say that this has been a very unfortunate event for everyone involved, and my thoughts and prayers are with all of those who have been affected. However, I have not noticed in the market nor read any other person's observation that this event has had an effect on the financial markets.
EQ: What sectors or industry groups are you watching right now?
Turner: This has been interesting, as I moved through the exchange-traded funds that represent different sectors and industry groups, I've seen a couple of interesting dynamics. First of all, we have seen throwback rallies in such ETFs as the PowerShares Water Resources ETF (PHO) . There's actually quite a few of them out there. Another one I see is the XLU.
These throwback rallies take place when an exchange-traded fund or an asset creates a topping pattern such as a double top or a head-and-shoulders, then the price falls far below the support and down to the next support level, which would be the 200-day moving average in this case. It then reverses and rallies quickly, and we can attribute a portion of the upmove to short covering. When the price rises back up to this prior top-reversal pattern, the question then becomes whether it can absorb the supply in that top-reversal pattern, push through it, and climb higher.
If it cannot, and a lot of these top-reversing patterns hold, then these industry groups may take a hit from short sellers coming back in to short the throwback rally that I just described.
Alternatively, other industry groups have been very successful in their recent rallies, such as the Consumer Discretionary Select Sector SPDR ETF (XLY) . It pulled down with the market, and reverted, shooting up like a missile, but it did soon very low volume. So it makes me wonder as to the authentic strength of this rally. I've seen a lot of these take place.
Now, if I look for opportunities that look as though they could move higher in future weeks, I think there's potential in the SPDR S&P Oil & Gas Exploration & Production ETF (XOP) . I also like the Energy Select Sector SPDR ETF (XLE) . If they can hold their recent support levels and move back up to their 50-day moving averages, then perhaps, they can head back to their July highs.
DISCLOSURE: The views and opinions expressed in this article are those of the authors, and do not represent the views of equities.com. Readers should not consider statements made by the author as formal recommendations and should consult their financial advisor before making any investment decisions. To read our full disclosure, please go to: http://www.equities.com/disclaimer