​How MSC Industrial Direct Builds on Manufacturing Gains
MoneyShow Follow |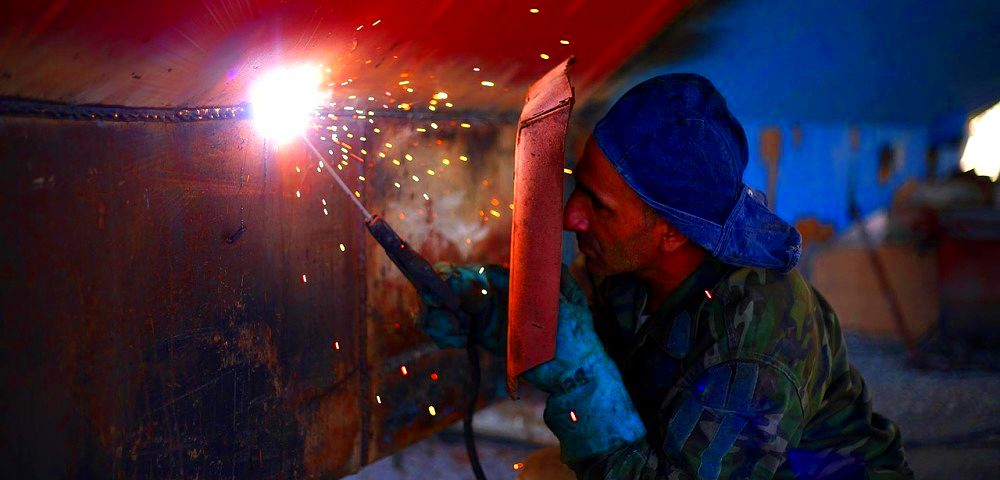 MSC Industrial Direct (MSM) is a leading North American distributor of metalworking and maintenance, repair and operations products and services with revenues approaching $3 billion, notes money manager and value investor Ingrid Hendershot, editor of Hendershot Investments.
MSC Industrial serves a broad range of customers from individual machine shops to Fortune 100 manufacturing firms to government agencies such as the General Services Administration and the Department of Defense. The company distributes more than 1.5 million products from 3,000 suppliers through 12 customer fulfillment centers and 93 branch offices in the U.S., U.K. and Canada.
MSC operates within a large $160 billion fragmented industry with 145,000 distributors in the United States. The top 50 companies in the industry represent less than 30% of the market, which provides MSC with a long runway for future expansion through both organic growth and disciplined acquisitions to spur growth.
Management's capital allocation strategy is to invest its free cash flow in its organic business, increase its dividend, look for accretive acquisitions and watch for share buyback opportunities.
Subscribe to get our Daily Fix delivered to your inbox 5 days a week
Over the past three years, the company has returned nearly $1 billion to shareholders. Given the company's strong balance sheet, positive free cash flow generation and commitment to enhance total shareholder return, MSC Industrial recently increased its dividend an additional 21% to an annual rate of $2.32 per share.
In addition, the company expanded its share repurchase authorization by 2 million shares, bringing the total authorization to 2.8 million shares.
Over the past several years, the manufacturing economy has experienced a protracted and difficult environment. Despite challenging industry conditions, MSC remained profitable with return on shareholders' equity averaging a robust 18% over the past five years.
Recent tax reform and the focus on increased infrastructure spending should serve as significant tailwinds for the manufacturing economy in the coming years. MSC is well-positioned to serve its manufacturing customers as the global economic environment improves and capital spending accelerates.
During the company's first fiscal quarter, order volumes, backlog and customer sentiment all improved. In particular, strength was seen in the aerospace, machinery, equipment and parts and agriculture markets. Long-term investors should manufacture room in their portfolio for MSC Industrial, a high-quality market leader that is shareholder-friendly and should benefit from an improving environment.
Ingrid Hendershot is editor and founder of Hendershot Investments.
Subscribe to Hendershot Investments here…
About MoneyShow.com: Founded in 1981, MoneyShow is a privately held financial media company headquartered in Sarasota, Florida. As a global network of investing and trading education, MoneyShow presents an extensive agenda of live and online events that attract over 75,000 investors, traders and financial advisors around the world.
DISCLOSURE: The views and opinions expressed in this article are those of the authors, and do not necessarily represent the views of equities.com. Readers should not consider statements made by the author as formal recommendations and should consult their financial advisor before making any investment decisions. To read our full disclosure, please go to: http://www.equities.com/disclaimer.