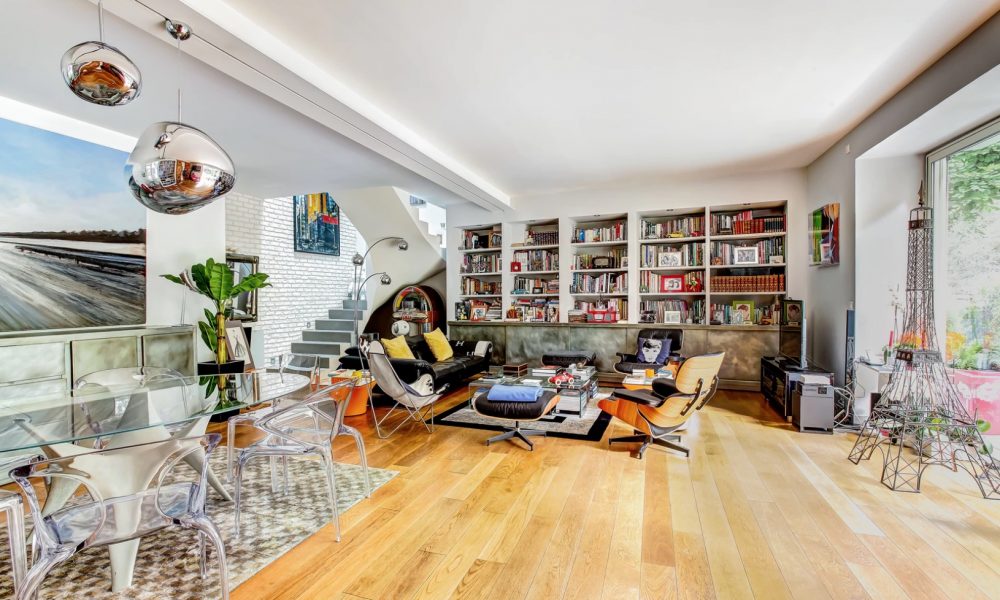 by: Shirley Lowe
Fintech was once a pie-in-the-sky idea, but today it has become a buzzword due to a number of reasons. No matter how you look at the financial industry, there appears to be a startup that threatens the traditional methods.
Similarly, even in case of real estate, Fintech has evolved to be a big name that brings in a revolution. Even though, the real estate-focused Fintech is bringing in new technologies and innovations that make the industry a space for disruption. Fintechs aims to give more power to the individual parties – they can be investors, lenders, or borrowers in order to better serve the increasing demands.
In the section below, let's take a look at the ways in which Fintech disrupts the real estate.
They Help People Bet Small On Real Estate
Often, student's loan are larger than people's salary. Thus, people find investing in real estate to be a joke. However, with the advent of Fintech investing in real estate is proven doable even in this situation. Certain Fintech startups like Meridio offer users the option to make an investment in small amounts even $20 for specific properties.
The use of blockchain technology also helps in keeping the transaction costs low. Investors find this option to be reliable as it makes the real-estate portfolio appear more liquid. On the other hand, for owners, this option would open the doors to more capital and thus streamline transactions.
Though some of these apps don't put forward information about the properties to invest, individuals can call on their own experience to gather this information. For instance, take a look at the lowest price to rent ratio markets in the US this year.
They Simplify Construction Contracts
Paperwork is always hard and overwhelming. There have been instances where lenders received a 1000 page PDF package. A Fintech startup named Contract Simply features a software that speeds up the documentation process by pulling out information from an already existing document.
Furthermore, the software also sends checks automatically. The theory used by the CEO of Contract Simply was based on statistics. It proved that slow payments costs around $40 billion every year and accounts to over 3% of the project's total cost.
They Help Avoid The Burden Of Security Deposit
Car rentals are a usual thing nowadays. However, if a company ask you to pay $2000 as a deposit on the vehicle that you would like to rent, then you are most likely to drop the idea of renting a car. This is the reason why car rental companies ask people to pay for insurance on the car.
A Fintech company Rhino works on eliminating security deposit away for renters. Thus, rather than paying a security deposit, the renters pay a monthly premium. For instance, if an apartment costs $2000 per month, then the renter will only have to pay Rhino $15 to $20 every month for insurance.
There have been a number of cases where the renters weren't able to regain the deposit money. At situations like this, Rhino proves to be a great initiative that benefits both landlords and renters.
They Help You Bet Bigger
A Fintech website Cadre enables people to buy and sell shares of real-estate properties conveniently. Nevertheless, their services are designed for the wealthy individual as well as institutional investors. The website features a list of properties on their site, and let investors buy a portion of a particular property within a few minutes.
Cadre is like Amazon for real-estate industry. The money you put into your Cadre portfolio is saved along with your information. This information and money are then combined with your buy and sell orders to let you make an investment within a few clicks.
They Help Find The Quality Of Rental Buildings
More than a million family, as well as corporate buildings, exist in the US, with the apartment rentals prices in Chicago varying from $1497 per studio rental to $2190 per apartment rentals.
With such an overwhelming amount of options available at your disposal, sifting through them can be hard work. Fintech apps like Rentlogic combine complaint data with reports and run in-person inspections on properties. The results come out as letter grades – 'A', 'B', 'F', etc.
The grading system makes it easier for renters to assess and evaluate the apartment before applying. Additionally, this is a poses as a great benefit for good landlords too.
They Help You Sell Your Property
Often times people are confused about whether or not to sell their property. A Fintech company named Opendoor helps people out by making an offer on their properties after assessing the market data, and information provided. If the seller is satisfied with the offer, the deal is done and they are paid within a few days.
After the payment is made, Opendoor organize the house for sale. It is obvious that they plan on making more money than what they have paid you, but it is definitely a great option and you don't have to go through all the hassles of selling a house.
They Help You Remodel Your House
Sometimes, it is the home improvement projects that put us in a dilemma. However, Fintech companies address these problems. GreenSky, offer an on-the-spot financing option for home improvement projects.
They offer loans up to $65,000 through a network of bank partners and contractors but don't take the risk themselves. An important perk that GreenSky offer would be the zero-interest promotional period that lasts for 6 to 60 months. Most borrowers who take loans don't have to pay a penny in interest.
Recently, they have also started offering to finance veterinary, doctor, and dentist offices. This Fintech company particularly poses a great threat to home remodeling lenders.
They Help You With Credit Ratings
Credit ratings are a crucial factor that drives real estate sales. Earlier it was hard for consumers to get their credit scores. They had to wait long but not anymore. Fair Isaac Corp., the abbreviated form of FICO provides credit ratings to consumers.
Nowadays, potential buyers could walk into the bank knowing what they exact FICO score is and the ways in which they could stack up against the other borrowers. Additionally, FICO even helps lenders with their Decision Management Software.
Majority of their services are cloud-based, and the lending-borrowing cycle has been disrupted with the integration of the latest technology.
They Help You Learn The Best Investment Tricks
The most difficult aspects of investing are not knowing where and when to invest. While consulting an advisor or research might be an option, not many people have time and access to do it.
Openfolio is a Fintech company that has turned investment into a social activity. The platform allows you to leverage on everything good about social media, and the peer groups that they feature teaches you the best investment tricks.
The platform also has a panel of advisor's who can assist you with your problems, and gives advice based on your demands. Furthermore, they also connect your account with over 170 integrations they have with investment firms and banks. This enables people to get a big picture of all their investment on screen.
Technology has always made an impact on our life right from its advent. Similarly, Fintechs can also positively impact the real estate industry by disrupting traditional processes. Fintechs help people by providing them with opportunities to make the best choices with their hard earned money.
Though Fintech has gained popularity, it is never a complete or definite threat to professionals working in the industry. Professionals could use effective strategies like SEO real estate techniques to getting found online.
Lastly, like every other industry Fintech companies were born out of needs that were addressed by the founders who wanted to bring in a change which was possible.