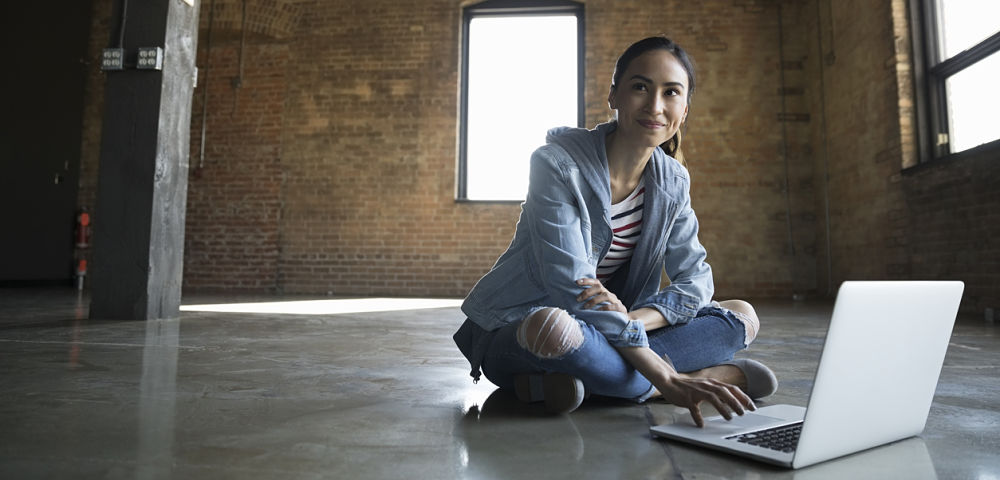 As a professional in your 20s or 30s, you are probably tired of hearing how lazy and entitled Millennials are. You're a hard worker. You've big dreams and you're willing to do whatever it takes to turn them into reality.
One way Millennials are cutting out their own way is by breaking into the ecommerce market. This makes a lot of sense, as Millennials are digital natives who almost intuitively understand online marketing and retail.
Here's how Millennials can make it big in ecommerce.
Do It Your Way: Be Your Own Boss
Generation Y has been called the "me, me, me" generation; a likely reference to Baby Boomers who were dubbed the "me" generation by Tom Wolfe in the 1970s. While this might be intergenerational sniping, the truth is many Millennials are interested in ecommerce because they like the idea of being their own bosses.
There are scores of benefits to being your own boss. You get to set your own hours, you never have to report to anybody and you can enjoy the satisfaction of running your own business. Of course, these benefits can devolve into drawbacks if not managed carefully.
If you decide to become your own boss, be sure to meet your own deadlines. There are a variety of online tools to help keep you on track. You can use Toggl to track your hours and Trello to manage projects and tasks.
Make a Name for Yourself
No matter what age you are, ecommerce can help you make a name for yourself. Just imagine yourself in a job interview, where you say how you built one of the leading ecommerce stores in your niche. Now that's something to brag about!
Then again, ecommerce isn't just for corporate climbers (more on this in the next section). It's also for creative types. Let's say you are selling homemade and DIY goods. Yes, you can turn a profit by selling your handcrafted merchandise, but you can also spread the word about your craft.
For instance, you might start by selling homemade turquoise jewelry. As you learn more about stones and design, you may drift into sculpting. Before you know it, you are using your online jewelry store to fund your sculpturing business, where you sell big-ticket artwork for greater profits.
As you can see, ecommerce is the perfect market to test yourself and improve your skills.
Learn a Variety of Real-World Skills
Speaking of skills, the world of ecommerce allows you to cut your teeth on a number of projects. That's because no two days are the same in ecommerce, especially if you are growing small business. One day you might be negotiating with a supplier to cut overhead, the next you are handling a customer service complaint. As you can imagine, these skills have near universal appeal to future employers.
But that's not all, you'll also learn about the basics of web design, retail management, social media marketing, email marketing, SEO, blogging and so much more. Here's an example:
Let's say you are looking to release a new product line – like cosmetics – on your ecommerce site. The first thing you'll need to do is source your beauty products. Will you find a manufacturer, or will you use drop shipping? Once that is determined, you'll want to set a price point. Then announce the new makeup line to your customers via social media and email marketing. To find new customers interested in cosmetics, you'll want to create a blog and optimize your keywords for SEO.
Seize the Low Barrier to Entry
Despite the nuances of ecommerce, there is a rather low barrier to entry thanks to website builders. These provide users with everything they need to operate a successful ecommerce website. The best ecommerce website builder will include payment processing, security features, inventory management tools, content management systems, customizable templates and so much more. These platform providers are affordable and easy to use.
And, thanks to the world wide web, marketing is simpler and more affordable than ever. Millennials can own their social media marketing efforts by creating profiles across a number of platforms including Facebook, Instagram, Snapchat and Twitter.
Further, since you are a Millennial, you are likely well acquainted with these platforms as a user. This is important, because you already know what your target audience wants to see. Consumers (especially within Gen Y) want quality content and some advertisements, but not too much.
Dive Into a World of Information
If, for whatever reason, you do run into a problem, you can probably troubleshoot the issue on your own. How? By using the internet. There are plenty of resources online covering everything from how to deal with certain types of customers, to the best tools to use to improve shipping satisfaction.
While reading articles online is great, it's also nice to connect with other people in your market. If you are on LinkedIn or Reddit, you could benefit from connecting with other digitally based vendors. You can share ideas, examine cost cutting measures and discuss the joys of working in ecommerce. Because some social platforms allow you to converse in a relatively anonymous fashion, you won't have to worry about letting your secrets slip to the competition.
Make a Difference
In 2017, Forbes reported Millennial consumers were most interested in patronizing brands reflective of social responsibility. As an ecommerce vendor, it can benefit your business to use sustainable materials or donate a portion of each sale to a worthy cause.
In addition to learning on the job, earning money and making a name for yourself, you'll be benefiting the community. How's that for lazy and entitled?
As you can see, ecommerce is the perfect proving ground for Millennial entrepreneurs.