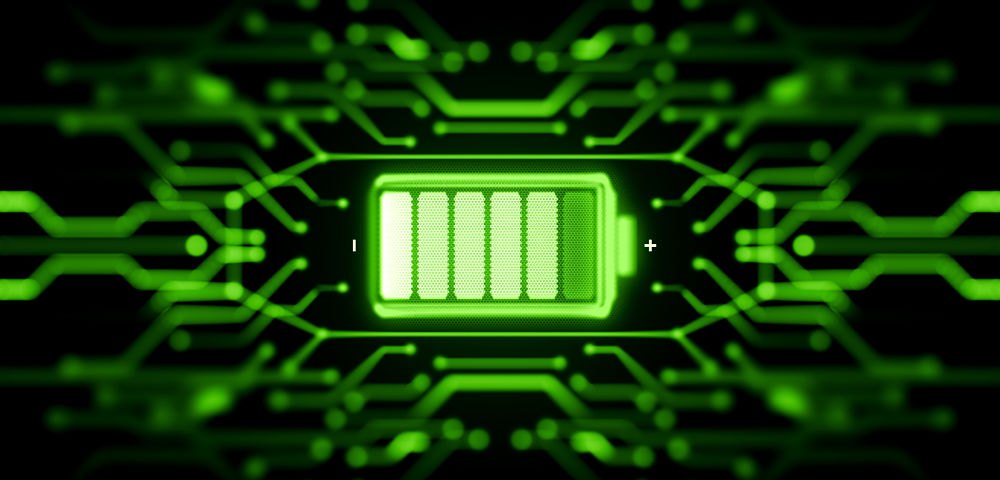 In less than two months, MGX Minerals (XMG:CNX)(MGXMF) has embodied the business philosophy of diversification in the new energy economy, uniquely positioning itself for growth through a number of up-and-coming market segments. Through savvy acquisitions of land and technology, the Vancouver-based company is targeting petrolithium and zinc air mass storage, two compelling fields for which MGX is emerging as a clear leader in both.
Progress on the Petrolithium Front
Oil and gas producers have been dealing with petroleum brine, the mineral-rich salt that is extracted in tandem with oil and gas, for as long oil and gas have been being produced. Historically, it has been treated as waste, with billions of gallons of the lithium-bearing brine reinjected back into the earth. MGX Minerals has been working with cleantech engineering partner PurLucid Treatment Solutions on changing that dynamic, combining their skillsets and technologies to develop a nanoflotation process to separate the metals from the water and collect the lithium for use in things like rechargeable Lithium-ion (Li-ion) batteries for electric vehicles or any of its countless other uses.
What's left following the process is clean water, which affords a tremendous savings to O&G companies, as water handling expense is one of the highest operating costs for oil field and oil sands operations.
In January, MGX increased its stake in PurLucid by another 5%, giving it 51% ownership. Since first partnering in September 2016, MGX has steadily been adding to its position in PurLucid as the technology evolves through a partnership agreement that ultimately can conclude with MGX owning 100% of the company.
A first mover in the petrolithium space, MGX has amassed a staggering land package in excess of two million acres of brine-bearing formations in the North America, a continent that currently only has one lithium producing operation, the Silver Peak mine of Albermarle (ALB) in Nevada. To the east of Albermarle's property, MGX is currently exploring and earning a 75% working interest in its Paradox Basin Petrolithium Project, which is comprised of more than 110,000 acres of oil and gas leases and 118,000 acres of largely overlying mineral claims.
The U.S. Geological Survey calls the Paradox Basin one of the largest undeveloped oil and gas fields in the country. There is plenty of data supporting the contention, including 140 producing wells in the Lisbon Valley next to MGX's Blueberry Unit that have lifetime production over 54 million barrels through June 2017. Lithium content in the brine has historically been measured up to 730 parts per million.
At over 80,000 acres of unitized federal, state and private land, the Blueberry Unit makes up the lion's share of the Paradox Basin project and is concurrently being explored for oil, gas, lithium and other brine minerals. At the end of January, MGX said that its anonymous partner received approval from the State of Utah Division of Oil, Gas & Mining to conduct a 3D geophysical survey on the Blueberry Unit. The survey will outline subsurface geological formations and structures favorable for accumulations of oil and gas as well as lithium brine bearing formations. Completion of the survey will be a milestone moment for MGX in starting to define its resource at the massive project via drill targets.
MGX also recently hired the former head of Business Development for Berkshire Hathaway Energy Renewables division, Randy Keller, to work with former California State Senate Majority Leader Richard Polanco in acquisition and development of California Brine and energy projects. California may not leap out as an obvious mining target given its environmentally-friendly regulations, but there are already many brine-producing fields in the state that MGX could potentially target.
A Nose for Lithium
The Utah exploration dovetails nicely with other exploration ongoing in Ontario with MGX's JV partner Power Metals Corp. proving lithium and tantalum (a common by-product of lithium mining) in hard rock at the Case Lake project. Highlights from the drill program including a cut of 1.67% lithium oxide and 127.7 parts per million tantalum of 6.0 meters.
Drilling is ongoing in the Main Dyke, with multiple intersects of lithium oxide grading greater than 1% and tantalum in excess of 100 ppm. Spodumene dykes are often prized finds to geologiest due to their propensity to host large volumes of high-grade lithium and other metals.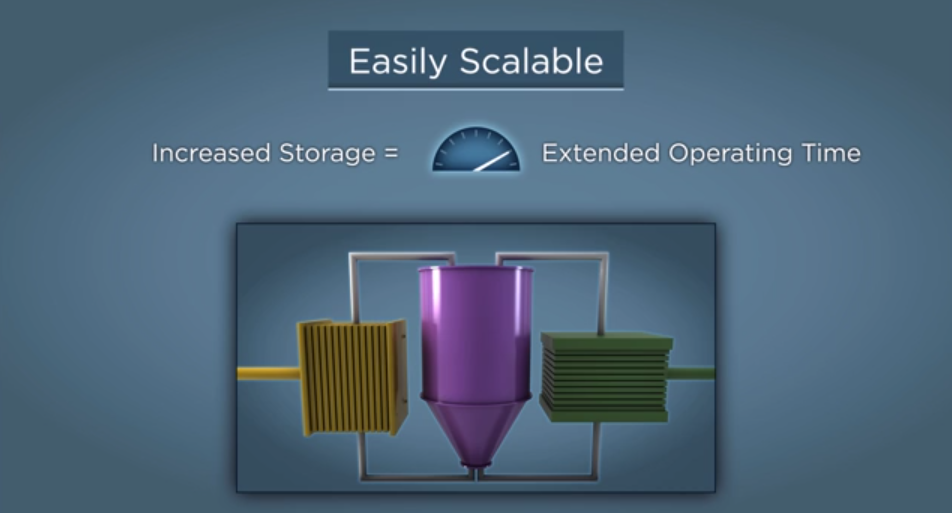 Breakthrough Energy Storage Technology Too
In December, MGX planted its flag in the new energy space even deeper with the acquisition of ZincNyx Energy Solutions from mining giant Teck Resources (TCK.B:CA)(TCK) for a total of $250,000 in cash and 4.8 million common shares of MGX. With the buyout, MGX was immediately on the verge of a major technological breakthrough in regenerative energy storage, ultimately solving the problem of dendrites in zinc-air flow batteries only weeks later to make green energy dependable and reliable.
Last week, ZincNyx stepped up its game, commencing development of its next generation zinc air mass storage system. Built upon a solid intellectual property estate of 20 metal air battery and fuel cell patents, the new technology expands upon the revolutionary 5 kilowatt system already completed by ZincNyx. As detailed in this short, but informative video, the scientists at ZincNyx knew they could scale capacity as a matter of form by increasing the oxygen and zinc input as well as the size of the storage tank holding zinc molecules that have been separated from oxygen molecules.
ZincNyx's product is superior to any commonly used battery and fuel cell systems in a number of ways, including decoupling the energy and power capabilities, utilizing far less expensive fuel (oxygen and zinc) and emitting no greenhouse gases of pollutants, amongst other benefits.
The company is now working to build a 20kW/160kWh system that has all the qualities of the 5kW system, with the added perks, such as higher energy density. The larger system opens the door to a litany of new market opportunities for MGX and ZincNyx because of mobility and additional scalability. The design of the systems allows for it to be placed in a container and transported to a remote location or installed in racks in warehouse-type environments where loss of power can be detrimental to operations. Moreover, the systems can be combined, essentially looped together to create a system capable of generating over 1 megawatt of power.
To understand that type of efficient scalability created by ZincNyx, understand that 1 MW is generally accepted as a round number for powering as many as 1,000 homes.
All About Energy Storage
Whether it is lithium from brine or hard rock to feed an ever-growing demand related to the expected global boom for EVs or delivering solutions to energy storage problems that abound projects from small- to industrial-scale, the MGX family of cleantech companies is getting the job done. Furthermore, they're doing so at a frantic pace, allowing them to maintain their leadership positions in each case and positioning to keep building its dominant position across 2018.
---
In the interest of full disclosure, we call the reader's attention to the fact that Equities.com, Inc. is compensated by the companies profiled in the Spotlight Companies section. The purpose of these profiles is to provide awareness of these companies to investors in the micro, small-cap and growth equity community and should not in any way be considered as a recommendation to buy, sell or hold these securities. Equities.com is not a registered broker dealer, investment advisor, financial analyst, investment banker or other investment professional. We are a publisher of original and third party news and information. All profiles are based on information that is available to the public. The information contained herein should not be considered to be complete and is not guaranteed by Equities.com to be free from misstatement or errors. The views expressed are our own and not intended to be the basis for any investment decision. Readers are reminded to do their own due diligence when researching any companies mentioned on this website. Always bear in mind that investing in early-stage companies is risky and you are encouraged to only invest an amount that you can afford to lose completely without any change in your lifestyle. Equities has been compensated with cash, common shares and/or warrants for market awareness services provided.