While 2017 was significant for MGX Minerals Inc. (XMG:CNX)(MGXMF), this year is shaping up to be the one when this new energy first-mover fully matures. Led by the determined vision of President and CEO Jared Lazerson, the company has evolved from a junior mining company to a full-fledged energy establishment, pushing projects toward commercialization with the potential to create a paradigm shift in the industry through cheaper and cleaner technology.
Few companies can boast a portfolio of assets and projects like that of MGX, and most of them only target the gap between fossil fuels and renewable energy. Using aggressive acquisitions and a creative business model, Lazerson and his team have worked hard to overturn the idea that industrial processes have to be cost-heavy and toxic to the environment.
Always looking to harness technology with the potential to fundamentally change a process or industry, like its innovative Petrolithium recovery system, MGX has mostly targeted advanced material and energy assets, such as lithium, magnesium and silicon. However, the company has embarked on a new project that looks to tap one of the most underutilized yet abundant resources in the market: zinc.
To start the year, the company's Zinc-Air rechargeable battery solved the one problem that had held back the commercial viability of zinc batteries during this alternative energy boom: uncontrollable dendrite growth. MGX's subsidiary, ZincNyx Energy Solutions, Inc., and its engineers patented an solution where the negative aspect of dendritic growth was turned into a positive by allowing the pesky nanoscale spikes to grow freely until they ultimately burn off as fuel.
This breakthrough allowed ZincNyx to put forward a powerful, game-changing energy storage platform that is non-toxic, non-combustive (unlike lithium), readily available and 100% recyclable. Powering up to 1 megawatt, the Zinc-Air fuel system has the potential to replace or augment diesel generators, plus backup and load balancing applications. This level of power storage makes it an alternative for microgrids and off-grid systems as well.
Thriving under MGX and Lazerson's guidance, ZincNyx announced last week that MGX and the New York-based energy systems consulting firm, Digital Energy Corp., will install this new battery system in combination with a co-generation plant.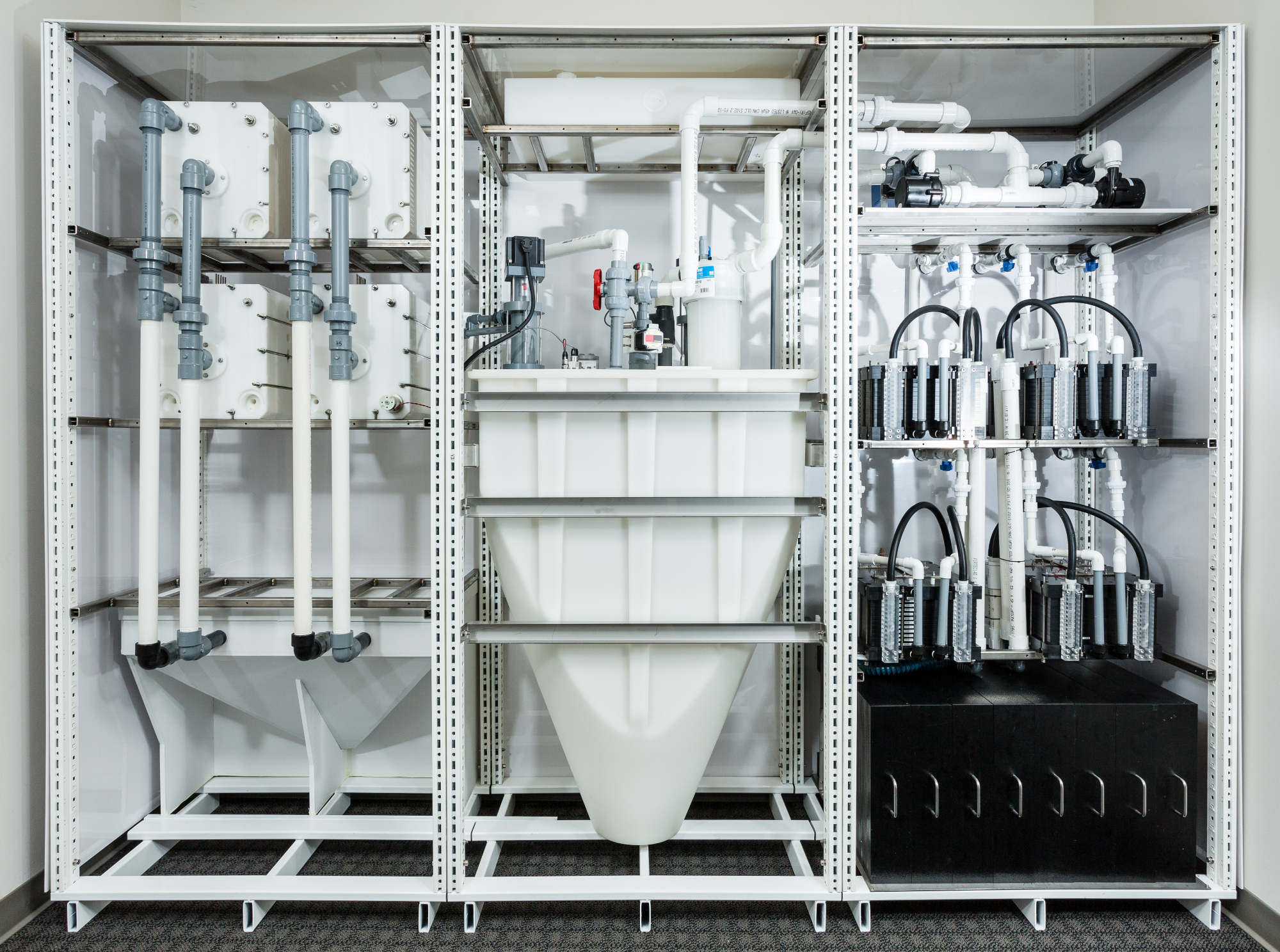 Zinc-Air Batteries Nearing Mass Production
According to the two companies, the partnership will look to demonstrate lowered costs and improved revenue outlook through multiple value streams, including peak shaving, demand response and economic dispatch. Upon completion of this initial project, multiple sites will be added along with continued work on integration.
The battery works through three subsystems: a regenerator, a fuel tank and a cell stack with a common electrolyte composed of fine zinc particles suspended in a solution of potassium hydroxide. The regenerator uses energy from the grid to generate the zinc particles, which are then housed in the fuel tank. When power is needed, the zinc fuel is removed from the cell stack and electricity is generated. Following this- and this is the real beauty of the technology- the zincate produced by the chain reaction is recycled to the tank and eventually converted back to zinc particles, meaning no refueling is needed. In addition, the modular design means the battery can charge at the same time as it discharges, allowing it to be scaled by increasing the size of the storage tank. In contrast, other types of standard and flow batteries are limited to a maximum charge and discharge by the total number of cells, as there is no separation of the charge and discharge components.
The deployment of the ZincNyx battery in New York is perfectly timed, as only days prior the company made known that it had overcome hurdles in expanding the size of the regenerator and fuel cell units, giving the battery increased capacity and adding a variety of configurations based on a single system assembly. In this expanded arrangement, a separate sump tank is employed to mitigate electrolyte flow to the regenerator unit. Also, in this new system the regenerator units can be stacked one above the other, which was not previously possible with the basic system. A patent has already been filed for the invention of this expanded system.
Finally, in early April, MGX announced plans that ZincNyx would publicly list as a separate publicly traded company to capitalize on the total value of its technology and to further evaluate the platform as a replacement for marine diesel engines.
"The scale of the opportunity and the value of the intellectual property, now in excess of 20 issued patents developed by ZincNyx, has set up an ideal scenario for a spinoff transaction and return of value to shareholders through partial dividend of shares," stated Lazerson in a press release. "This is an important standalone technology that needs to grow unbridled on the global stage; a public listing creates this platform."
Also noted in the listing was the announcement of a partial share dividend of ZincNyx paid out to MGX shareholders.
This series of successful milestones would satisfy most companies in the energy sector, but for MGX, this accounted for just the monthly update from one division. In fact, on the other side of the continent in southeastern British Columbia, the company was almost simultaneously filing its Preliminary Economic Assessment for its Driftwood Creek magnesium project.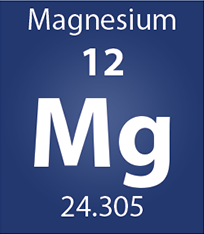 Magnesium Might be the Metal of the Future, and MGX is Ready
Magnesium could also be extremely beneficial in the near future, and MGX is currently sitting on a substantial mine with a pre-tax NPV at 5 percent of $529.8 million with an IRR of 24.5 percent and an estimated payback of 3.5 years. In addition, the mine has an average annual MgO production of 19,700 tons spanning a 19-year mine life cycle, and the MgO is averaging head grades of 43.27 percent. There is strong infrastructure in place at Driftwood Creek, as well as easy access to roadways and transportation, which is good news as most magnesium currently comes from China. North America could be a great target for MGX, as the alkaline earth metal has characteristics that could increase its demand well outside of its use as a vitamin and water treatment.
To elaborate, magnesium is 33% lighter than aluminum, 60% lighter than titanium and 75% lighter than steel, while offering comparable strength ratios. Meanwhile, the automobile and aerospace construction industries are turning more and more toward magnesium-alloys to cut weight and meet growing fuel-efficiency demands.
Moreover, modern developments in magnesium battery technology present strong potential for future additional non-structural applications. In fact, research is ongoing to exploit magnesium's volumetric energy density, with early tests showing achievements of ~750Wh/I at a low cost of $100 per kilowatt, whereas lithium-ion can reach cell-level density of 480Wh/I at $230 per kilowatt.
Equally important to shareholders, two weeks prior to the Driftwood Creek report, MGX also provided a positive update from its Case Lake JV property outside Cochrane, Ontario. The joint venture with Power Metals Corp. (PWM:CA) commenced their spring/summer drilling program.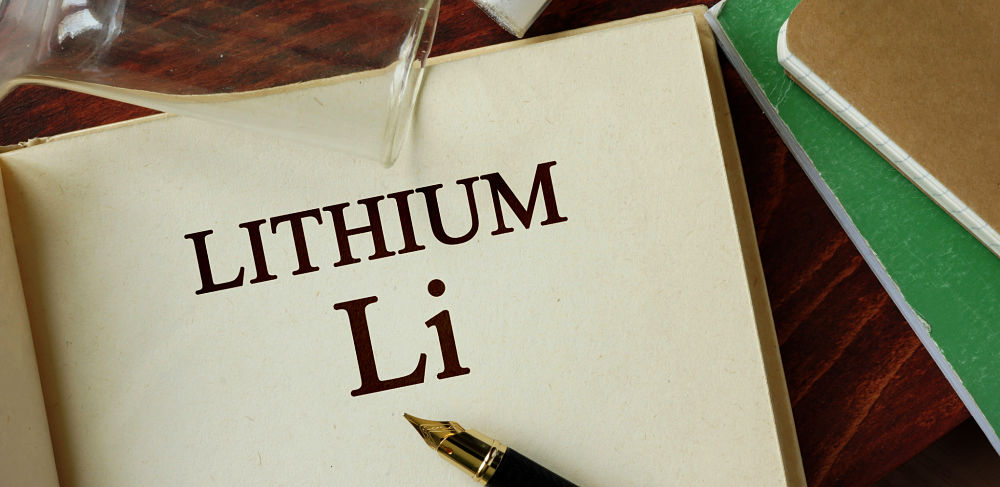 Case Lake and Petrolithium Projects Continue to Progress
The new drilling at Case Lake will total 8,000 meters with a planned 7,000 additional meters to be drilled in the fall. To date, 8,400 meters have been drilled targeting the white metal of spodumene. Spodumene is a mineral consisting of lithium aluminum inosilicate, a source of lithium often found in large quantities. Lithium grades in the first batch of assay results were highlighted by 3.29% lithium oxide (Li2O) over 1.0 meter as part of a larger cut of 1.94% Li2O over 26 meters in hole PWM-17-08. Other significant intersects from the report included 1.23% Li2O and 148.0 ppm tantalum (Ta) over 16 meters in PWM-17-09 and a cut in PWM-17-10 averaging 1.74% Li2O and 245.96 ppm Ta over 15.06 meters.
The proposed drilling program will target the new spodumene pegmatite dykes between the Main Dyke and the South Dyke, discovered in the last set of drilling done in fall 2017. Drilling will also take place between the Main Dyke and Northeast Dyke and are all on-strike, located in the same deep-seated location.
These hard-rock lithium projects are not often talked about but can certainly raise the needle when host to large quantities of high-grade lithium. Investors will certainly be watching as this extensive drilling program begins at Case Lake.
The aforementioned Petrolithium recovery system continues to progress as a notable breakthrough in Cleantech. The technology was designed with Purlucid Treatment Solutions, Inc., of which MGX has a 51 percent stake.
With a C$8.2 million grant from the government, this cutting-edge extraction process, which was a finalist for the Most Disruptive Technology award by Katerva, will solve a huge problem in the oil and gas industry, which has always struggled with the burden of disposing oil wastewater. MGX and the Petrolithium system have a way of purifying this geothermal brine and recovering the lithium and other valuable minerals before turning them over to the green energy economy to make batteries and other advancements. In addition, this patented system can cut production times down to one day, compared to evaporation techniques that can take 18 months on average. Wielding this kind of technology, MGX has demonstrated itself as an all-important bridge between the traditional energy economy and green, renewable energy.
With a portfolio unlike any other, MGX continues to knock down milestones on all fronts. Lazerson and his team are especially focused – as evidenced by the flow of updates from all aspects of the business – and erudite in their understanding of the future of energy, since they have essentially created a new market where there were once only problems and dead ends. Expect more exciting updates from the company very soon.
---
In the interest of full disclosure, we call the reader's attention to the fact that Equities.com, Inc. is compensated by the companies profiled in the Spotlight Companies section. The purpose of these profiles is to provide awareness of these companies to investors in the micro, small-cap and growth equity community and should not in any way be considered as a recommendation to buy, sell or hold these securities. Equities.com is not a registered broker dealer, investment advisor, financial analyst, investment banker or other investment professional. We are a publisher of original and third party news and information. All profiles are based on information that is available to the public. The information contained herein should not be considered to be complete and is not guaranteed by Equities.com to be free from misstatement or errors. The views expressed are our own and not intended to be the basis for any investment decision. Readers are reminded to do their own due diligence when researching any companies mentioned on this website. Always bear in mind that investing in early-stage companies is risky and you are encouraged to only invest an amount that you can afford to lose completely without any change in your lifestyle. Equities has been compensated with cash, common shares and/or warrants for market awareness services provided.