​How Macquarie Infrastructure Grows Revenue, Dividends
MoneyShow Follow |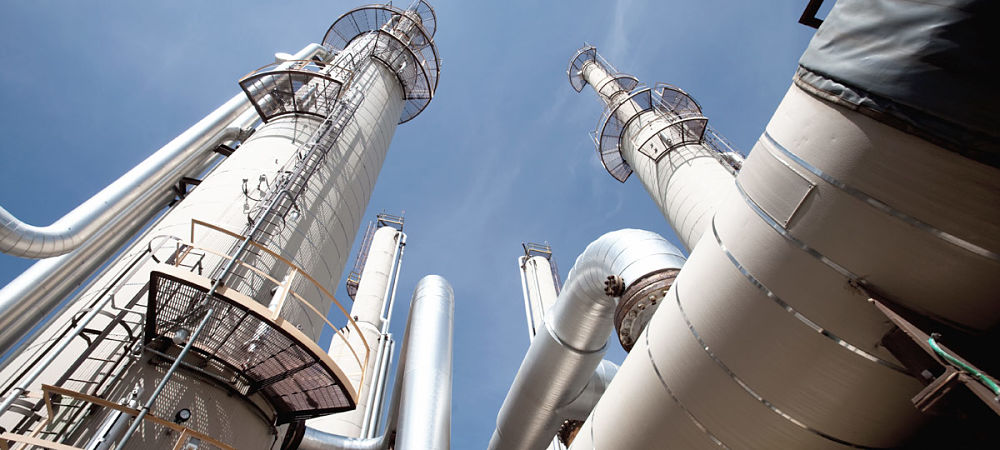 Macquarie Infrastructure Company (MIC) — a diversified group of infrastructure businesses — has a diversified portfolio that offers defensive attributes and steady cash flow generation, notes Michael Corcoran, contributing editor to Gordon Pape's The Income Investor.
This will drive steady dividend growth and provide some protection from commodity volatility barring a sudden and sustained increase in oil prices.
The firm's International-Matex Tank Terminals revenue increased slightly from the previous year due in part to the addition of the Epic Midstream business. This was partially offset by a decline in capacity utilization due to two tanks in Louisiana being out of service and reduced spill response activity.
Atlantic Aviation saw strong growth in aviation activity in the U.S. (up 4%) and benefitted from contributions from acquisitions. The company also recently announced it had been chosen as the preferred bidder for the Westchester County airport.
Contracted Power & Energy's performance was weaker than expectations due to lower-than-expected renewable power generation. Acquired facilities helped offset the weaker performance. Hawaii Gas increased volumes of gas sold and benefited from contributions from acquisitions.
The stock has declined in price over the past several months, likely because of the impact of a cooler-than-normal summer in New York, weighed on the Contracted Power segment.
With so many moving parts, it's almost inevitable that certain segments will face periodic difficulties while others perform well. But the growth story is intact, and dividends continue to increase.
MIC reported third-quarter results in November that were in line with expectations. The company generated $144 million and $432 million (all figures in U.S. dollars) in adjusted free cash flow for the quarter and year to date, respectively. This was an increase of 9.5% and 10.4% from the previous periods.
The company increased its dividend to $1.42 per share, up 10.1% from the previous year, and confirmed guidance for a 10% increase in cash dividends in 2017. The current annual dividend is $5.68, offering a yield of 8.85%.
All of Macquarie Infrastructure's businesses offer the potential for growth either organically or through acquisitions. MIC said it expects to put $650 million to work in capital projects for 2017.
The firm also said it had invested an additional $5 million in its renewables business, which had the effect of reducing 2017 free cash flow per share guidance to 9% growth, down from the previous 10%-15% range. The stock reacted negatively to this news.
Macquarie can expect to see improved performance in 2018 as new acquisitions and projects begin to contribute to revenue and cost savings fall to the bottom line. Continued free cash flow growth will result in ongoing dividend growth. We rate the stock a Buy.
Gordon Pape is editor and publisher of The Income Investor.
Subscribe to The Income Investor here…
About MoneyShow.com: Founded in 1981, MoneyShow is a privately held financial media company headquartered in Sarasota, Florida. As a global network of investing and trading education, MoneyShow presents an extensive agenda of live and online events that attract over 75,000 investors, traders and financial advisors around the world.
DISCLOSURE: The views and opinions expressed in this article are those of the authors, and do not represent the views of equities.com. Readers should not consider statements made by the author as formal recommendations and should consult their financial advisor before making any investment decisions. To read our full disclosure, please go to: http://www.equities.com/disclaimer
Companies