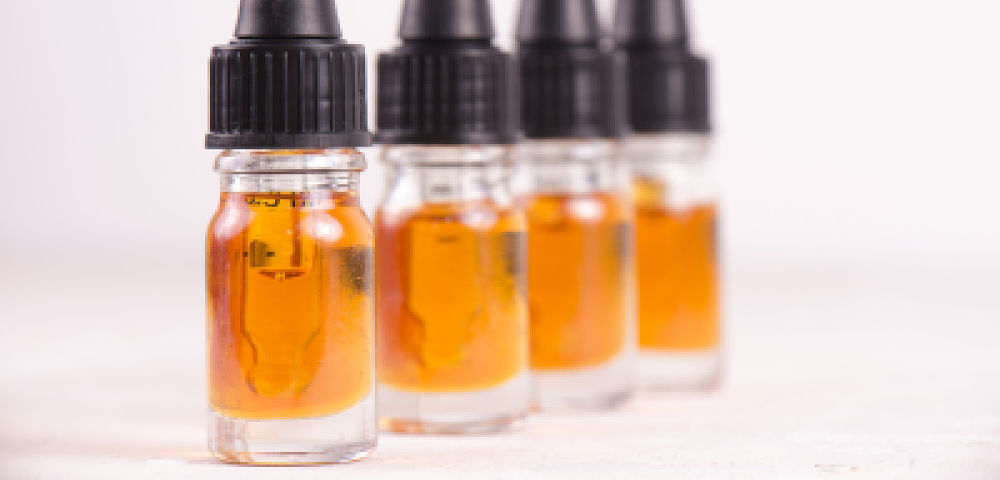 The market for cannabidiol (CBD), a crucial segment of the cannabis sector, is skyrocketing in popularity. CBD-infused water, oils and other edibles like pills and drops are undeniably permeating mainstream culture. The popularity stems from the compound's therapeutic value as an anxiety and pain reducer, among other health benefits.
Matt Karnes of GreenWave Advisors stated in a Forbes report that the market for this cannabis-derivative with no psychoactive effects is expected to reach the $3 billion mark by 2021. But, as CBD products begin to go mainstream, one problem still stands: cannabidiol edibles require a long time to take effect, with estimates ranging from 60-120 minutes, due to the fact that the product needs to pass through the stomach, intestines and liver to start providing benefits.
The reason for this slow administration is because cannabis and hemp extracts are lipophilic and require significant gastro-intestinal processing time to travel across the intestinal wall and be processed by the liver before, redistribution to the blood stream long after ingestion. Besides the extended processing time, most lipophilic substances, including CBD, have inherently low bioavailability: in fact only about 5% of edible cannabinoids typically successfully enter the bloodstream, thereby reducing the effectiveness of the original dosage. To combat this issue, Lexaria Bioscience Corp. (LXX:CNX)(LXRP) created a "payload" delivery technology, which is fortified by more than 35 patent applications and several granted patents spanning 40 countries to protect delivery methodologies related to enhanced cannabinoid delivery.
Lexaria's technology is called DehydraTECH™, and it has the ability to rapidly increase the speed of onset to 15-20 minutes, can quadruple the rate of bio-absorption and improve palatability by masking strong tastes and smells without adding sugar or chemicals like other manufacturers. The company recently announced a granted patent protecting the processes for making specific compositions of matter for enhanced cannabinoid delivery. In late March, Lexaria received a patent allowance for the composition of matter related to the specific combination of substances used to enable improved taste and bioabsorption.
"This applies to the delivery of both psychoactive and non-psychoactive cannabinoids as lipophilic active agents formulated together with the edible fatty acids that enable the powerful bioavailability and taste enhancing properties of the DehydraTECH™ technology," said President John Docherty in a press release. "This allowance has been granted by the USPTO upon review of the compelling scientific data Lexaria has amassed demonstrating its significant bioavailability performance enhancement properties."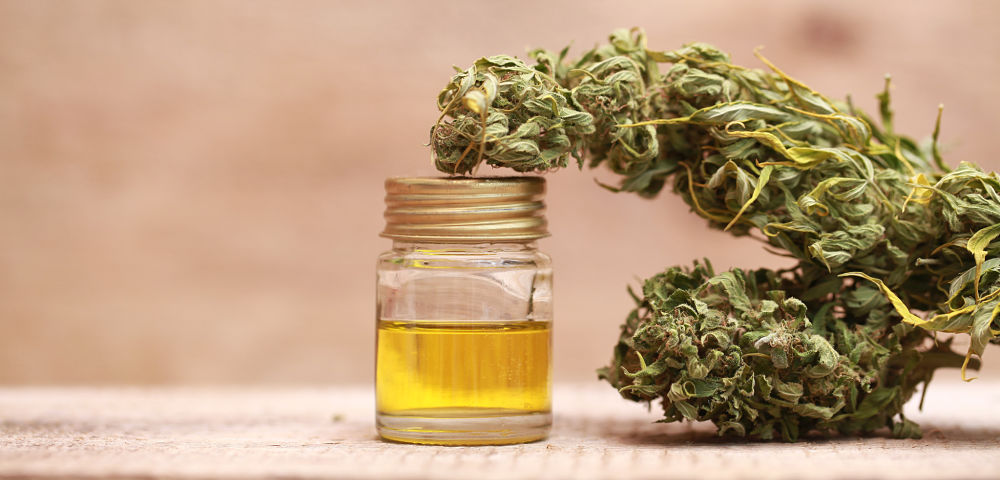 The Vast Licensing Potential of Lexaria's DehydraTECH™
These two latest patents will be the third and fourth Lexaria has been granted in the U.S., but the company's entire range of patents stretches from compositions and related methods of manufacture and usage to a wide range of lipophilic active substances in foods, beverages and nutritional supplements, as well as in topical preparations and pharmaceutical dosage forms.
These patents are critical for the company to protect its disruptive technology so that it can be licensed out to other companies looking to make existing products more potent, safer and more effective and generally best-of-class.
On this note, Lexaria's technology can be readily applied to products like nicotine for tobacco companies looking to aid smokers in quitting, or even improving the absorption of common household products like non-steroidal anti-inflammatory agents such as ibuprofen: all of which are substances for which Lexaria has already received granted patents.
In this regard, DehydraTech™ is versatile because it works on the molecular level like a Trojan horse, essentially co-joining the substance with a fatty acid – the company uses oleic acid, a long-chain fatty acid – "concealing" the cannabidiol or other substance with it. This allows for deep absorption as the active substance goes undetected and is thought to be absorbed through the lymphatic system downstream of the liver expeditiously reaching the bloodstream and believed to be bypassing first-pass liver metabolism.
A Biotech Application with Licensing Potential like a Software Company
Moreover, Lexaria just announced that its in-house CBD supplement, TurboCBD™, has commenced a human clinical study in Europe to test the capsules' cardiovascular and cognitive health effects.
According to the company, this study will employ the latest clinical evaluation techniques to provide pharma-level pharmacokinetic and pharmacodynamic performance data of TurboCBD™, including blood sampling, physiological measures, cognitive function testing and cardiovascular function testing. Outcomes will measure circulating CBD and nitric oxide markers, plasma glucose, plasma insulin, blood pressure, heart rate, respiration, peripheral and brain blood flow and a battery of neuropsychological performance tests. Analytical data will be available in 90 days, and upon review, a phase two trial will be implemented to focus on the capsules' effect on the elderly.
In the same press release, Lexaria stated that a breakthrough nicotine absorption study would be outlined at the Next Generation Nicotine Delivery Conference in Atlanta, Georgia. The conference will be attended by important decision-makers in the multi-billion-dollar tobacco industry, and Lexaria will be the only company coming to the podium with an innovative delivery modality that can truly boast to be the next wave in the industry.
This type of news perfectly demonstrates the vertical potential of Lexaria and the power of its patents. DehydraTECH™ is an enabling platform and can be licensed out, similar to how Microsoft, Oracle and other software companies operate. All said, wielding first-mover advantage, Lexaria has a lucrative chance to offer a more effective delivery system of medical cannabis- and even recreational cannabis- when timing is most crucial.
---
In the interest of full disclosure, we call the reader's attention to the fact that Equities.com, Inc. is compensated by the companies profiled in the Spotlight Companies section. The purpose of these profiles is to provide awareness of these companies to investors in the micro, small-cap and growth equity community and should not in any way be considered as a recommendation to buy, sell or hold these securities. Equities.com is not a registered broker dealer, investment advisor, financial analyst, investment banker or other investment professional. We are a publisher of original and third party news and information. All profiles are based on information that is available to the public. The information contained herein should not be considered to be complete and is not guaranteed by Equities.com to be free from misstatement or errors. The views expressed are our own and not intended to be the basis for any investment decision. Readers are reminded to do their own due diligence when researching any companies mentioned on this website. Always bear in mind that investing in early-stage companies is risky and you are encouraged to only invest an amount that you can afford to lose completely without any change in your lifestyle. Equities has been compensated with cash, common shares and/or warrants for market awareness services provided.