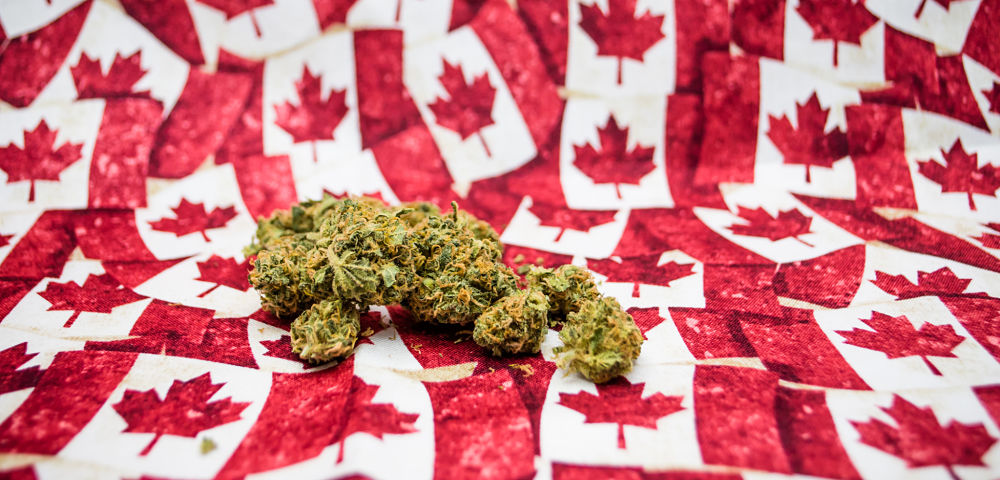 Adding to an already robust cultivation profile, Invictus MD Strategies (IMHCA)(IVITF) announced last week that its wholly-owned Acreage Pharms unit had acquired 23 new strains of cannabis, a critical step in broadening the company's strain variety as it approaches full capacity production later this year.
The addition of the 23 new cannabis strains to Acreage Pharms' portfolio expands the company's already innovative and ambitious genetics breeding program, improving its ability to offer a variety of strains that fully reflect the genetic diversity of cannabis, including its many health-enhancing properties, for medical and recreational use.
Invictus made some remarkable strides in 2017, positioning the company to capitalize on the significant market opportunity of the burgeoning legalized Cannabis market. Those steps paved the way for 2018 to be the most promising year yet for Invictus. The company
"The acquisition of these strains broadens Acreage Pharms strain variety in preparation for the recreational market," said Dan Kriznic, Chairman and CEO of Invictus, in the announcement. "The timing is ideal, as our Phase 2 expansion includes 11 new flowering rooms, all of which will be needed to accommodate this welcome and dramatic expansion of strains."
Construction on Acreage Pharms' Phase 2 cannabis production facility in west-central Alberta is expected to be completed this week, keeping Phase 3 construction plans on schedule. The Phase 1 and Phase 2 facilities resulted with a combined footprint of approximately 40,000 square feet, with planned expansion to a total of 120,000 square feet for Phase 3.
"We began [2017] full of ambition and a strategic plan for executing milestone goals as Canada marches towards full cannabis legalization," Kriznic stated in the company's recent update on business operations. "We are thrilled to announce that progress on all fronts is on schedule and we are fulfilling our aggressive goals. Thanks to exceptional teamwork, singular business discipline and savvy, and deep passion for this industry, Invictus is on track for meeting expanding consumer demand for high-quality cannabis and cannabis products during this extraordinary year and beyond."
Acreage Pharms anticipates receipt of its authorization from Health Canada in a few weeks to begin growing within the Phase 2 facility. Additionally, Invictus expects that Acreage Pharms will receive its sales license in the first quarter of 2018.
Furthermore, the company recently launched a cannabis extraction program—investing in equipment and professionals for the initiative—to use Acreage Pharm's cannabis to extract and manufacture high-quality cannabis oils. Acreage Pharms will apply for an oil license from Health Canada as soon as it receives sales licenses expected.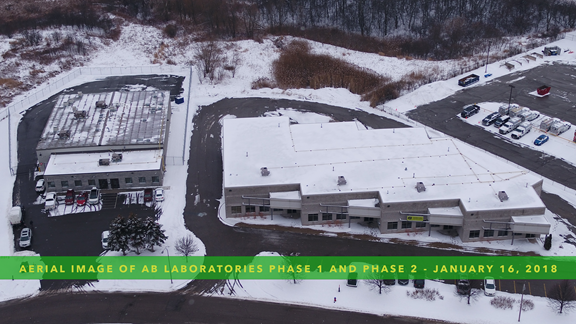 Invictus has been methodically building out additional capacity to meet the expected demand once the Canadian government authorizes recreational use, a decision that is anticipated to come in August 2018. In additional to its Acreage Pharms unit, Invictus has 33.3% of AB Ventures and 50% of AB Laboratories, which achieved a major milestone this month when it sold its first 120 kg of dried flower to Canopy Growth Corp. (WEED:CA).
Investors are more focused than ever on the cannabis industry, with 2018 global financing activity on pace to topple previous records. According to Viridian Capital Advisors, there has been nearly US$1.5 billion in total capital raised through the first six weeks of 2018 – a 580% increase compared to the same period in 2017.
Of the 42 most recent capital raises that took place over the past three weeks, 30 involved Canadian marijuana businesses, according to Viridian, with the number of announced capital raises globally this year standing at 79, up from 39 by this time last year.
According to Statistics Canada, the market for medical and recreational marijuana was C$5.7 billion (US$4.6 billion) in 2017, though CIBC World Markets estimate the market to be worth C$10 billion annually, based on extrapolation of sales figures from Colorado.
The legalization of marijuana and the resulting increase in tax revenue to fund public health and safety programs was a key element in Prime Minister Trudeau and the Labor Party's platform five years ago. Invictus and its shareholders remain on track to be prime beneficiaries when the government flips the switch this summer.
---
In the interest of full disclosure, we call the reader's attention to the fact that Equities.com, Inc. is compensated by the companies profiled in the Spotlight Companies section. The purpose of these profiles is to provide awareness of these companies to investors in the micro, small-cap and growth equity community and should not in any way be considered as a recommendation to buy, sell or hold these securities. Equities.com is not a registered broker dealer, investment advisor, financial analyst, investment banker or other investment professional. We are a publisher of original and third party news and information. All profiles are based on information that is available to the public. The information contained herein should not be considered to be complete and is not guaranteed by Equities.com to be free from misstatement or errors. The views expressed are our own and not intended to be the basis for any investment decision. Readers are reminded to do their own due diligence when researching any companies mentioned on this website. Always bear in mind that investing in early-stage companies is risky and you are encouraged to only invest an amount that you can afford to lose completely without any change in your lifestyle. Equities has been compensated with cash, common shares and/or warrants for market awareness services provided.