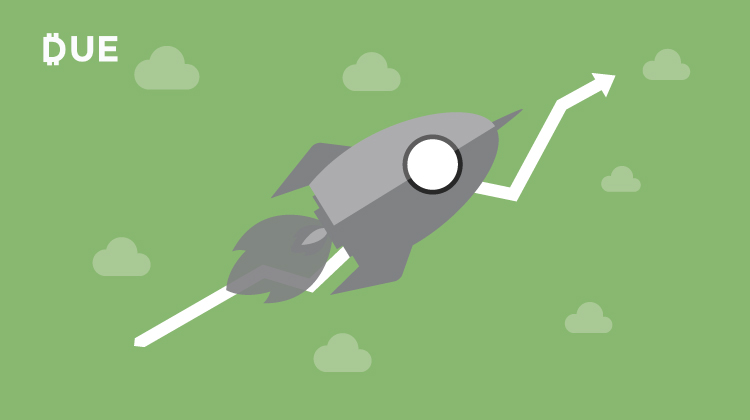 When the average person thinks about investors backing technology, the first thing that often springs to mind is internet- or app-focused startups. We shouldn't forget, however, that the internet ecosystem depends on energy to power the data centers and servers behind it all. And it's not as though that energy demand is decreasing.
Despite rising energy demand, one of the most encouraging and far-reaching energy trends may be the sunny state of American energy production. The Energy Information Administration (EIA) reports that by 2026 the U.S. could find itself no longer dependent on foreign sources of energy, thanks to increased production of oil, natural gas, and renewables, as well as technology advances.
Those technology advances could play a big role in overall energy sector upgrades. What's good for the energy sector is good for any individual home or business that uses power — which means virtually everyone. It's no wonder, then, that serious investors are backing the technology that continues to drive us toward an energy-independent future.
Energy Innovation: An Opportunity for Investment
Given how once-tiny startups like Google and Facebook have changed the world, backing startups that are pursuing energy sector upgrades is a very attractive prospect for investors looking to make an impact. The Ameren Accelerator works solely with startups that are developing such energy solutions.
In addition to helping advance the individual startups and their projects, the program also galvanized Ameren's own employees and leaders to integrate innovation into the fabric of the organization and its sector. "Through our involvement in the Ameren Accelerator, our approach to innovation is evolving," explained Warner Baxter, chairman, president, and CEO of Ameren Corporation. "There's a sense that we are always learning — we are never done. We share the belief that if you move forward with an innovation technology initiative, you don't have an end."
The value of this new approach has contributed to Ameren's decision to continue its involvement with the accelerator's second annual cohort, which is now accepting applications.
Fortunately, there is no shortage of areas in which creative innovation is changing the way we use energy. Let's take a look at a few trends that already are having an impact — both for investors and energy consumers.
Technologies Are Making Consumers More Aware of Their Energy Use
Understanding energy consumption and how it impacts energy bills is one of the best methods for motivating people to use energy more effectively.
Whether in terms of heating, cooling, or powering our electronic devices, homes demand a sizable energy draw from the grid — and, according to U.S. government, that demand has risen 37 percent since 1980.
Fortunately, innovators are finding smart ways to reduce that energy footprint. One way is through tech that monitors energy use, leveraging the infrastructure of the web and smartphones. Consider Zuli, a company that makes a Bluetooth-enabled smart plugs. The smart plug uses sensors to estimate energy use and then sends that information to the consumer's smartphone. Zuli started as a small Kickstarter-funded project but has since received investments from a number of notable firms and individuals.
Use of Renewable Energy Is Increasing, Becoming More Accessible
Renewable energy sources are taking off, and for several compelling reasons. For starters, they are inexhaustible sources of energy that don't contribute to climate change. Renewable energy industries are also adding jobs, as the work they entail is often less mechanized than in the fossil fuel industry. And once their infrastructure is built out, they promise more stable energy costs. Finally, renewables, which are not centrally coordinated, are generally less vulnerable to crippling damage from disasters (e.g., hurricanes) than are many of their traditional large-scale power infrastructure counterparts.
Of course, adopting renewables has its obstacles. A key one is increased capital costs relative to fossil fuels because most of the expense of renewables comes from building and installing the systems. For example, in 2017, installing solar systems cost on average about $2,000 per kilowatt-hour, whereas a natural gas plant would cost half that. Similarly, entering markets is challenging for renewables because they are competing with established players in the fossil fuels industry, not only for market share, but for appropriate sites and brand recognition with the public.
However, new technological breakthroughs can change the picture — often quickly. Last year, Baker Hughes Inc., with investment from the U.S. Geothermal Technologies Office, introduced a new drilling technology that enables the drilling of geothermal wells. Geothermal energy, if effectively tapped by such advances, could unleash enough energy to power 100 million homes.
Homes Are Becoming 'Smarter' and More Energy Efficient.
Homes are a logical taking-off point for a more energy-efficient future because they are where most of us spend the majority of our indoor time. The continued development of the "smart grid" will allow two-way interactions, both of electrical power and information, between homes and power companies. If a home has solar panels, this will allow the homeowners to sell excess solar power back to the utility, while at the same time benefiting from real-time monitoring of their electricity use — instead of the antiquated system of a meter reader's monthly visit.
Thermal imaging technology like that developed by Essess likewise empowers building owners to improve their energy efficiency. Essess combines machine vision, deep learning, and analysis of thermal data to allow a drive-by assessment of thermal losses of buildings and other structures. The system is essentially a vehicle mounted with a thermal camera, coupled with sophisticated analysis. The company claims a remarkable scale: "A single thermal imaging rig can analyze 10,000 to 50,000 building units in one night depending on building density and other factors." This sort of energy intelligence can make a huge impact on decisions regarding insulation and renovation of existing heating systems.
The Smart Energy Future Is Here
A plethora of companies and investors are participating in what many hope will be one of the biggest revolutions in human history: widespread generation and distribution of energy done sustainably, cleanly, and profitably.
Established companies and startups alike will hatch ideas for the next big thing in this market. Smart investors are watching closely and readying themselves to partner with innovators who have bold new visions for a future we can all be proud of.