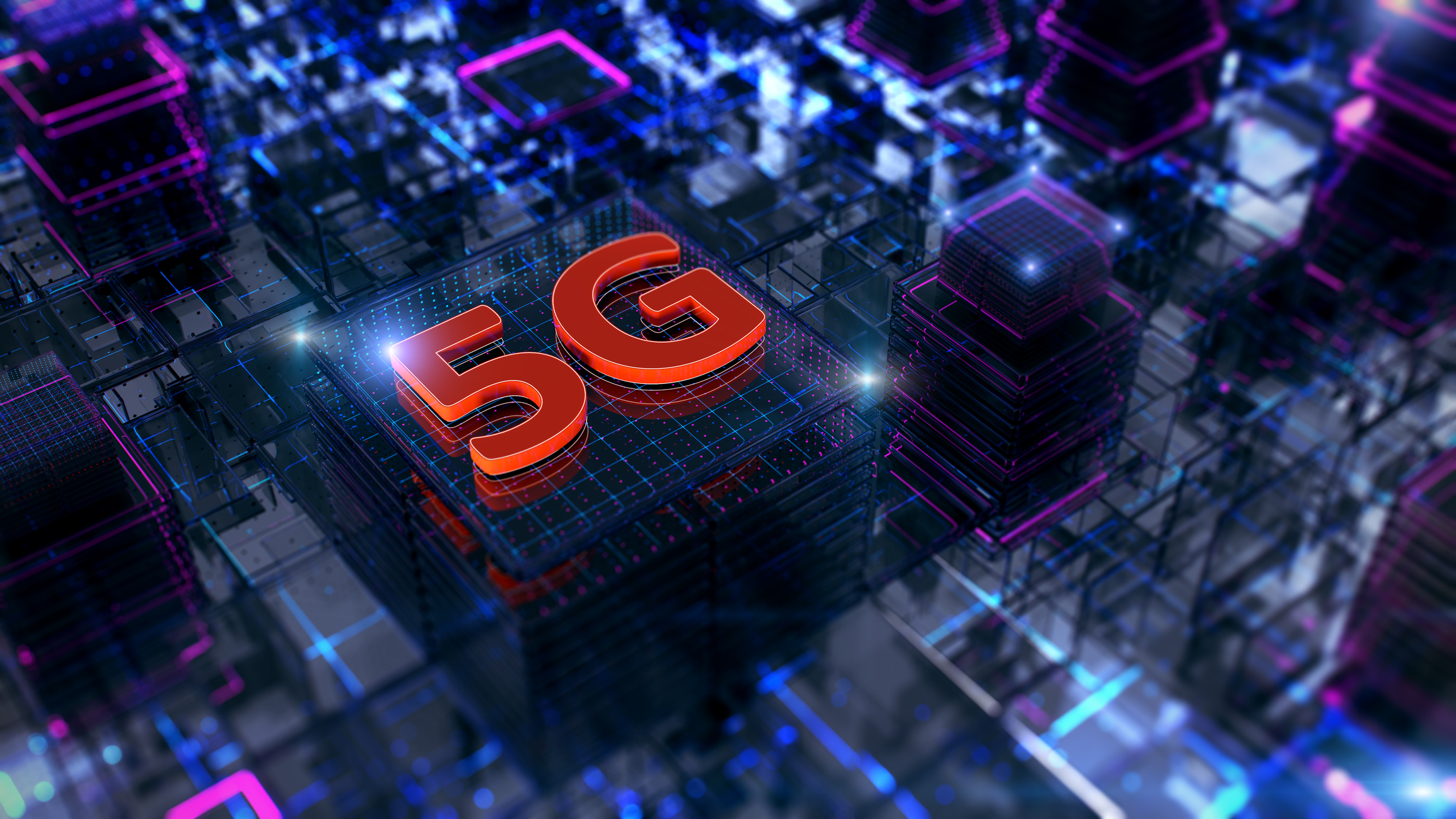 iStockphoto/Vertigo3d
Do you have a cellphone?
If so, it probably runs on a 4G network.
A decade ago, telecom companies spent over $200 billion on the cell towers needed for 4G.
That's a lot of money. But it's small potatoes compared to the $500 billion they're spending on the towers to upgrade to 5G.
"5G," as you've probably heard, is short for fifth-generation wireless network. This new technology will let phones and computers communicate 1,000 times faster than 4G—enabling everything from remote surgery to self-driving cars.
In order to get 5G fully up and running, the US needs 300,000 new cell towers. These towers form the physical foundation of the 5G network. So they're absolutely essential.
The safe 5G plays
Investors are already pouring money into 5G. As with any new technology, some are looking for that "moonshot" stock—the one that might quickly shoot up 100% or more.
Those kinds of wins are great. But let's face it, moonshot stocks are too risky for most income investors. Still, that doesn't mean we have to sit this one out.
Back in July, I recommended buying shares of AT&T (T), the second-largest telecom company in the US. Shares have surged 20% since:
AT&T is starting to look expensive, though. I wouldn't buy it right now.
But there are other ways to safely profit from 5G. I'll share four great options in a moment…
The backbone of the 5G revolution
Remember, the US needs 300,000 new cell towers for the 5G upgrade. The companies that build and maintain these towers are called tower real estate investment trusts (REITs).
They're required to pay out 90% of their profits as dividends. So they usually have fat dividend yields.
At the same time, network hardware companies supply the high-tech chips that let the towers "talk" to each other.
Both of these sectors are critical for 5G, which has already launched in small pockets of the US. Their stocks are set to surge as the rest of the country rolls over to 5G.
Tower REITs will rake in cash
Tower REITs own the cell towers, which they lease to wireless carriers like AT&T and Verizon.
Crown Castle International Corp. (CCI), for example, owns more than 40,000 cell towers in the US. The company will rake in cash from wireless carriers as they expand their 5G capabilities. And, with a 3.6% dividend yield, Crown is hard to beat for income investors like us.
Crown's chief competitor, SBA Communications (SBAC), also stands to benefit from the 5G upgrade. The company owns towers in all 50 states and Canada.
SBA started paying a small dividend this year. Right now, the yield is only 0.7%. But the company has a lot of cash. So I expect a dividend increase next quarter.
Chip market to double three times over
As I mentioned earlier, cell towers need special chips to talk to each other. And the market for those chips is set to boom as 5G becomes a reality nationwide.
Last year, 5G chips were a $593 million market. That figure should hit $19 billion in 2022, according to Bank of America. In other words, the market will more than double every year for the next three years.
5G towers need two types of chips: backhaul and fronthaul.
Cisco Systems, Inc. (CSCO) is one of the leading backhaul chip providers, so it's primed to profit from the 5G buildout. Cisco is also a well-established company with a safe 2.9% dividend yield. So it's a great fit for income investors.
I also like Analog Devices, Inc. (ADI), the largest company operating in the new fronthaul chip market. (Fronthaul chips will let data travel faster over the 5G network.)
Analog Devices will directly benefit from 5G technology in cars. This includes in-dash infotainment displays like this one:
Eventually, ADI's chips will allow streaming video and other content in your car.
The company has a safe and reliable 1.9% dividend yield. So it's a great addition to any income investor's portfolio.
_____
Equities Contributor: Robert Ross
Source: Equities News