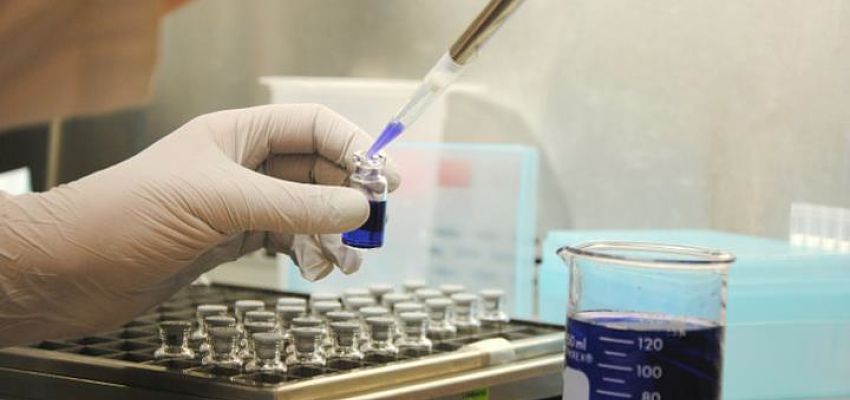 To think about it in layman's terms, immunotherapy is built on the revolutionary concept of dismantling the shield that surrounds a cancerous tumor. As it works, a tumor is armed with a molecular defense, if you will, that protects it against the attack of white bloods cells, but doubly allows the tumor to appear as non-threatening. Immunotherapy ingeniously harnesses a patient's immune system to recognize the disguised intruder and kill it off.
This treatment method was the centerpiece of the Obama-era Cancer Moonshot and has attracted billions of dollars in investment. Yet, after countless trials and research, scientists have found that some people respond positively to one drug, while others see little to no response from the very same drug. This important discovery led to synergistic combination immunotherapies and one of the leaders in this cutting-edge research is Immunovaccine Inc. (IMV:CA) (IMMVF).
The Canadian company–ranked #6 in the top 10 best performing companies on the OTCQX in 2018 and #1 for biotechnology – announced recently that they closed a bought deal public offering that included an over-allotment option. The wide-scale interest in Immunovaccine is warranted as the clinical-stage biotech returned 274% for investors last year. Furthermore, the offering included a lot of insider participation, specifically from CEO Frederic Ors, who purchased 16,000 shares. The offering totaled up to $14.375 million and the proceeds are crucial for Ors and the leadership team behind him to keep making strides toward saving lives.
"This bought deal offering will enable us to continue expanding our world-class immuno-oncology clinical program,' said Pierre Labbé, Chief Financial Officer of Immunovaccine. "We are grateful for the continued support and commitment from investors who have been with the Corporation for many years, and we are very pleased to welcome the new institutional investors who participated in this funding round. We look forward to continuing maximizing the value in our technology and in our advancing clinical programs."
As Labbe referenced above, Immunovaccine's immuno-oncology collaborations hinge on the groundbreaking and versatile DepoVax™ platform.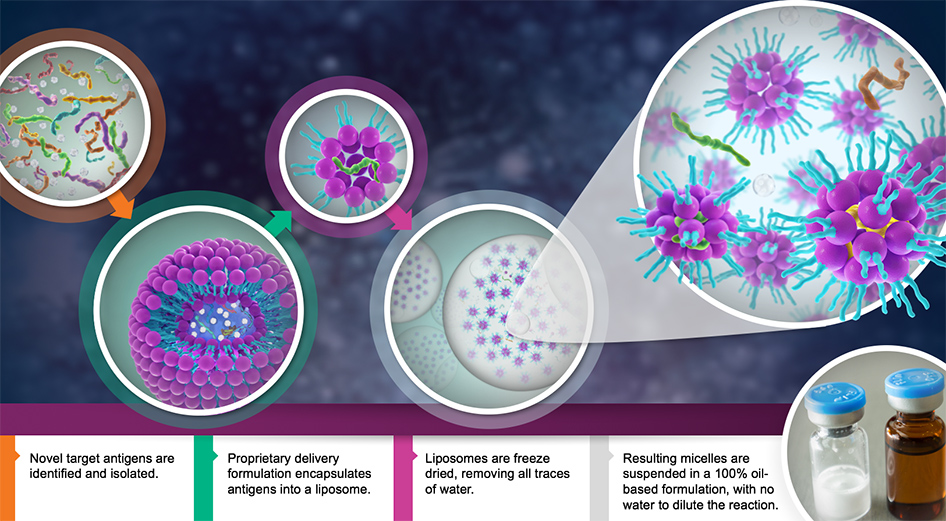 The Centerpiece in a New Fight Against Cancer
The DepoVax platform is unique in the world of immunotherapy because it is a non-aqueous oil-based formulation that provides controlled exposure of antigens plus adjuvant to allow for rapid and sustained immune-system response with single-dose effectiveness. This is achieved by taking novel antigen candidates, formulating them within liposomes (tiny bubbles comprised of cell material), freeze drying the formulation to remove all the water content to ensure stability and suspending a drug candidate before reconstitution in an oil formulation for delivery. In addition, DepoVax has proven to be extraordinarily safe for patients by protecting them from high toxicity levels due to its targeted, "no release" delivery method. In short, the platform allows for robust potency that is all together malleable for a bespoke treatment solution.
"Our DepoVax™ system gives us a broad foundation to develop novel therapeutics in both infectious disease and cancer," Ors told Equities.com in September of last year. "It can be used to safely extend exposure of the immune system to practically any antigen and adjuvant; has reliably demonstrated a tolerable safety profile and sustained relevant immune responses in several clinical trials; and can be readily combined with other vaccine development approaches."
Moreover, results from a recent study published by The Journal of Biomedical Science, a peer-reviewed publication, conducted by Immunovaccine in conjunction with BIOTIC (Biomedical Translational Imaging Center) of Nova Scotia confirmed Ors' depiction and highlighted the unique and potent DepoVax formulation in an empirical setting. The study tested DepoVax against three other common oil emulsion vaccine delivery platforms in female mice implanted with cervical cancer tumors. The findings of the study found that Immunovaccine's platform demonstrated better tumor control plus a longer and more persistent immune response compared to the other technologies examined.
Of course, the versatility, power and safety of the Depovax platform has spurred numerous clinical studies where Immunovaccine is collaborating on equal-footing with some of the titans of oncology including Merck (MRK) and Incyte (INCY).
The ongoing triple-combination studies with these big pharma names are with the company's lead candidate, DPX-Survivac, an immunotherapy that uses the DepoVax platform to target survivin, a cancer stem cell antigen and biomarker of cancer progression.
DPX-Survivac received Fast Track Designation from the FDA (along with orphan drug designation status from the FDA and the European Medicines Agency) for patients with advanced Ovarian Cancer, and to this end Immunovaccine has a Phase 2 investigator-sponsored trial to assess the safety and anti-tumor activity of DPX-Survivac in combination with Merck's pembroluzimab – Merck's checkpoint inhibitor that is slowly becoming the go-to option in the sector over Bristol-Meyers Squibb's Opdivo – and low-dose cyclophosphamide as a new ovarian cancer treatment. In addition, Immunovaccine has a separate Phase 1b trial in collaboration with Incyte to evaluate DPX-Survivac as a triple combination therapy with Incyte's investigational oral indoleamine 2,3-dioxygenase 1 (IDO1) inhibitor, epacadostat, and low-dose oral cyclophosphamide in recurrent ovarian cancer patients. In early December, this Phase 1b trial with Incyte announced positive top-line data where the ten evaluable patients in the dosing cohort showed a disease control rate of 70% including partial responses in 30% plus a well-tolerated safety profile. Ovarian cancer is an area of oncology where patient have not benefitted from a significant breakthrough and, sadly, it ranks fifth on the list of deadliest cancers in the United States. This study could be the hope they desperately need.
By the same token, Immunovaccine has an ongoing Phase II clinical trial for a triple combination study against an ultra-aggressive form of non-Hodgkin lymphoma (NHL) called Diffuse Large B-Cell lymphoma (DLBCL). Word came in November of last year that Health Canada had granted clearance to Toronto's Sunnybrook Research Institute, one of the most respected research centers in Canada, to start gathering patients to test DPX-Survivac along with Merck's aforementioned Pembrolizumab and low-dose cyclophosphamide. The non-randomized, open-label study is expected to enroll 25 evaluable participants at several centers across Canada.
Lastly, on the immuno-oncology front, the company has a phase 1b/2 trial evaluating DPX-E7, the company's investigational cancer vaccine, in combination with cyclophosphamide in patients with incurable oropharyngeal, cervical and anal cancers related to the human papillomavirus (HPV). Working alongside the Dana-Farber Cancer Institute and grants from Stand Up to Cancer and the Farrah Fawcett Foundation, DPX-7 is being evaluated for its ability to target a viral protein in HPV known as E7 and to stimulate the immune system to mount a T-cell response against tumors that express that protein.
These important studies are evidence that Immunovaccine is not only a key partner in a paradigm shift in oncology as a whole – arm-in-arm with the biggest names in the industry – but also proves how committed Ors and his team are changing the standard of care for patients underserved in the existing treatment landscape.
A Diverse Pipeline Seeking Out the Most Challenging Diseases
But, besides Immunovaccine is employing the DepoVax platform well beyond just cancer. Before the end of last year, Immunovaccine announced that it had expanded its Malaria project with Leidos, a Fortune 500® company based out of Virginia that supports defense, intelligence and health markets through science and technological innovation. The two will conduct additional research on a preventative, peptide-based vaccine toward the mosquito-borne disease. Prior results exhibited that the DepoVax vaccine candidate composed of promising T and B cell targets demonstrated protection against the malaria parasite. Leidos and Immunovaccine are working to formulate the most-promising combination so that a clinical trial can be advanced and combat a global killer that takes the life of hundreds of thousands of children each year.
"The intrinsic mechanism of action that underscores DepoVax has continued to demonstrate the ability to create targeted immune responses across a broad range of difficult diseases, Ors added in the company announcement. "As the program continues to advance, we look forward to the potential for a follow-up clinical study that could leverage our DepoVax technology in the global quest to address malaria."
Immunovaccine is also working to combat another global killer: RSV. Respiratory syncytial virus or "RSV" accounts for 160,000 deaths annually and there is no vaccine currently available. Last year, the company's Phase 1 clinical study for DPX-RSV, a small B cell epitope peptide vaccine, saw an immune response that lasted over one year for 100% of participants.
"RSV is a difficult disease to tackle," Ors added. "We believe that getting different – and potentially positive results will require different and innovative approaches. The combination of DepoVax and our new target represent what we believe to be a promising avenue that we are developing in our ongoing clinical program for our lead infectious disease candidate, DPX-RSV."
By and large, the wide-ranging applications of the DepoVax platform are truly astounding. Yet, the applications and the ongoing combination studies and the other previously mentioned studies in their pipeline are ultimately very important. Important in the sense that this revolutionary platform could be the key to unlocking cures for diseases that are taking people's lives far too soon. Ors and his dedicated team are treating cancer and other diseases like no one has before seeing positive validation from results that are being verified time and time again. It seems Immunovaccine is not only on the cusp of another big year but could be on the precipice of potentially transforming in the world of biotechnology.
---
In the interest of full disclosure, we call the reader's attention to the fact that Equities.com, Inc. is compensated by the companies profiled in the Spotlight Companies section. The purpose of these profiles is to provide awareness of these companies to investors in the micro, small-cap and growth equity community and should not in any way be considered as a recommendation to buy, sell or hold these securities. Equities.com is not a registered broker dealer, investment advisor, financial analyst, investment banker or other investment professional. We are a publisher of original and third party news and information. All profiles are based on information that is available to the public. The information contained herein should not be considered to be complete and is not guaranteed by Equities.com to be free from misstatement or errors. The views expressed are our own and not intended to be the basis for any investment decision. Readers are reminded to do their own due diligence when researching any companies mentioned on this website. Always bear in mind that investing in early-stage companies is risky and you are encouraged to only invest an amount that you can afford to lose completely without any change in your lifestyle. Equities has been compensated with cash, common shares and/or warrants for market awareness services provided.