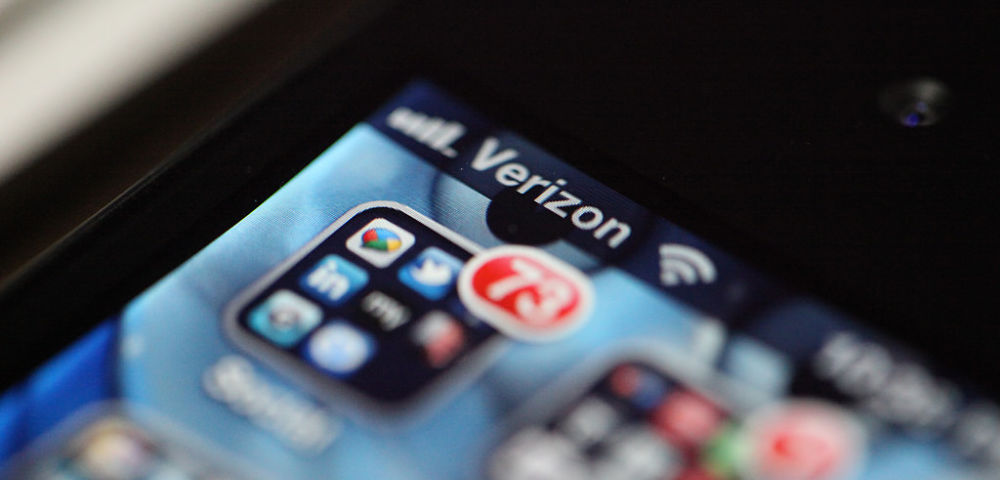 A new sheriff is coming to town. Last week, Verizon VZ announced their new CEO Hans Vestberg. It seems we were just watching the CEO of Verizon change hands from Ivan Seidenberg to Lowell McAdam. That was seven years ago on August 1, 2011. On August 1, 2018 leadership will change hands once again as Hans Vestberg will take over as CEO of Verizon. There are big ramifications to investors, workers and customers. Let's take a closer look at the kinds of changes we can expect to see.
To start, Vestberg comes to Verizon from Ericsson where he was also CEO. He came over in April of 2017 as executive vice president, chief technology officer and the president of global networks. This is obviously a move Verizon executive management and the Board of Directors have been thinking about and planning for a while.
So, what changes can Verizon, its investors, workers and customers expect to see? Plenty, if I read my cards right. Let's pull the camera back and see how Verizon has changed in recent decades, how it hasn't and what we can expect as the industry changes around them.
Verizon and Verizon Wireless at a Complex Crossroads

Today, Verizon and Verizon Wireless are at a particularly complex crossroads. Part caused by their previous in-action and part due to industry changes. One path leaders to growth. Over the last several years they have acquired AOL and Yahoo to get their customers. Verizon seems to be moving in the direction of introducing advertising to their business model.
This took a while for the marketplace to understand. To tell you the truth, many investors, customers and even Verizon workers still don't fully understand the planned changes. I hear from many of them. They look like deer in the highway, staring into the headlights on a dark night.
With Vestberg moving into the CEO role, I hope things will change in big, bold and colorful strokes. I also hope the new direction will be successful for the company. So, what does that mean? No one knows the details yet. They are still inside Vestberg, who has been learning about Verizon and the changing wireless and telecom marketplace over the last year.
I also think during that time he has developed his own thought for what Verizon and Verizon Wireless can transform into. If you follow the wireless and telecom industry, you know how everything is changing. There is intense pressure on Verizon to transform and lead along with the industry.
The Challenge Hans Vesberg Faces as CEO of Verizon

Everything about the industry is changing. Competitors are changing. Services are changing. New competitors are entering. Old habits are changing. These changes are occurring as the wireless, telecom, pay TV and Internet business is expanding and growing.
All of Verizon competitors like AT&T T, T-Mobile TMUS, Sprint S, Comcast CMCSA, Charter CHTR, Altice ATUS and others are also under intense transformational pressure. New competitors are also causing intense pressure. Companies like Netflix NFLX, Amazon.com AMZN, Google GOOGL, Facebook FB and more are moving in the same direction. These companies intend to be significant competitors going forward.
This is the challenge and the opportunity Vestberg faces. Going forward, Verizon was already intending to be a very different company. I get the sense, under Vesberg, Verizon is going to expand their plans and continue heading in even newer directions for growth.
Some of these new directions may be familiar. He may stick with the new direction called Oath. They may follow the path McAdam was steering the company over the last few years. However, I bet he will also move the company in new directions.
Areas of growth for Verizon center around 5G and wireless, fiber and Oath. Verizon Board of Directors must be hoping Vestberg is the best choice going forward because the company needs to grow. It needs new thinking. New ideas. Innovation.
Vesberg Is Now a Wireless or Telecom Services CEO
Vestberg is not a wireless or telecom carrier executive. He was in the business of making gear. So, what does he bring to Verizon? He brings fresh new thinking and ideas to the marketplace. Hopefully, this is just what Verizon needs.
This was obviously the thought of the Board of Directors as well as. They understand how every competitor is changing. They understand how new competitors are entering their space. They understand how Verizon must enter new spaces as well.
Not only is Verizon changing, but so is every competitor, new and old and so is the entire industry. So, bringing someone in from the outside could be very helpful to the company as it tries to think of new growth waves to start.
So, no judgements yet. It's way too early for that. Change is good. Let's hope Vestberg takes Verizon and Verizon Wireless on the right, new course full of growth to keep their owners or investors happy. Only time will tell. This new kind of change and growth is what Verizon really needs for the years to come.
To Hans Vestberg, welcome to the wonderful world of wireless and telecom on the services side of the fence. Hopefully you will have plenty of great, new ideas to help Verizon and Verizon Wireless rev their growth engines and create the next growth wave.
To investors, customers, workers and industry watchers, now may be a good time to buckle-up your seatbelts!
Jeff Kagan is an Equities.com columnist. Kagan is a Wireless Analyst, Telecom Analyst, Industry Analyst, speaker and consultant. He follows wireless, wire line, telecom, Internet, cable TV, IPTV, Cloud, Mobile Pay, FinTech and communications technology. Email him at [email protected]. His web site is www.jeffKAGAN.com. Follow him on Twitter @jeffkagan.