​How General Dynamics Builds Rising Returns from Submarines
MoneyShow Follow |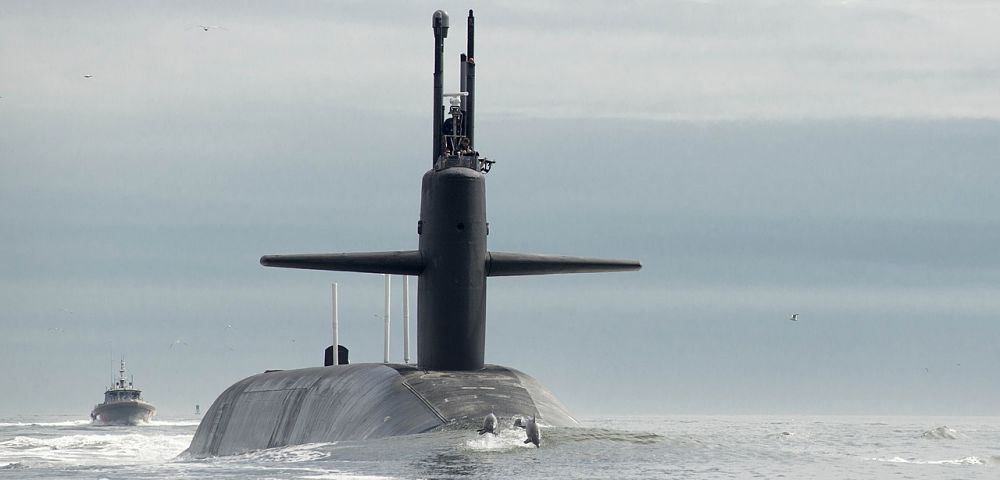 The U.S. needs submarines — and General Dynamics (GD) happens to be very good at making them; the firm helped to develop the U.S. Navy's very first submarines, including the Holland VI, which debuted in 1897, notes Jimmy Mengel, editor of The Crow's Nest.
The Navy just awarded the company a $5.1 billion contract to complete a new fleet of ballistic missile submarines, which are due to be constructed by its subsidiary General Dynamics Electric Boat.
General Dynamics won the rights for design, completion, component and technology development, and prototyping efforts for the 12-ship Columbia-class fleet of ballistic missile submarines that are designed to ensure second-strike capability and spearhead strategic deterrence efforts.
Naval submarines are responsible for half of the Department of Defense's (DOD) nuclear warheads through the government's "No. 1 mission" of strategic deterrence.
The new Columbia-class subs will replace the existing 14-ship fleet of Ohio-class nuclear ballistic subs. Construction will start in 2021, with first patrol in 2031, and will serve until 2085. They will carry 16 Trident nuclear missiles each.
All told, the fleet will cost an eye-popping $100 billion over its lifetime! And General Dynamics will play a major part in that.
The submarine contract will keep General Dynamics rolling — General Dynamics Marine Systems makes up 26% of the company's business. But it also has a fleet of other factors working for it. GD is one of the top-five defense companies in the country.
General Dynamics currently generates more than $30 billion in annual sales. As far as defense stocks go, General Dynamics is poised to not only provide a nice return on investment but also continue to reward shareholders with solid dividends. It's raised dividends for 25 consecutive years, which earned it a spot on the Dividend Aristocrats List last year.
Subscribe to Jimmy Mengel's The Crow's Nest here…
This article was originally published by MoneyShow.com: Founded in 1981, MoneyShow is a privately held financial media company headquartered in Sarasota, Florida. As a global network of investing and trading education, MoneyShow presents an extensive agenda of live and online events that attract over 75,000 investors, traders and financial advisors around the world.
DISCLOSURE: The views and opinions expressed in this article are those of the authors, and do not necessarily represent the views of equities.com. Readers should not consider statements made by the author as formal recommendations and should consult their financial advisor before making any investment decisions. To read our full disclosure, please go to: http://www.equities.com/disclaimer.
You May Also Like
| Symbol | Last Price | Change | % Change |
| --- | --- | --- | --- |
| AAPL | | | |
| AMZN | | | |
| HD | | | |
| JPM | | | |
| IBM | | | |
| BA | | | |
| WMT | | | |
| DIS | | | |
| GOOG | | | |
| XOM | | | |
| BRK.A | | | |
| FB | | | |
| JNJ | | | |
| WFC | | | |
| T | | | |
| NFLX | | | |
| TSLA | | | |
| V | | | |
| UNH | | | |
| PG | | | |