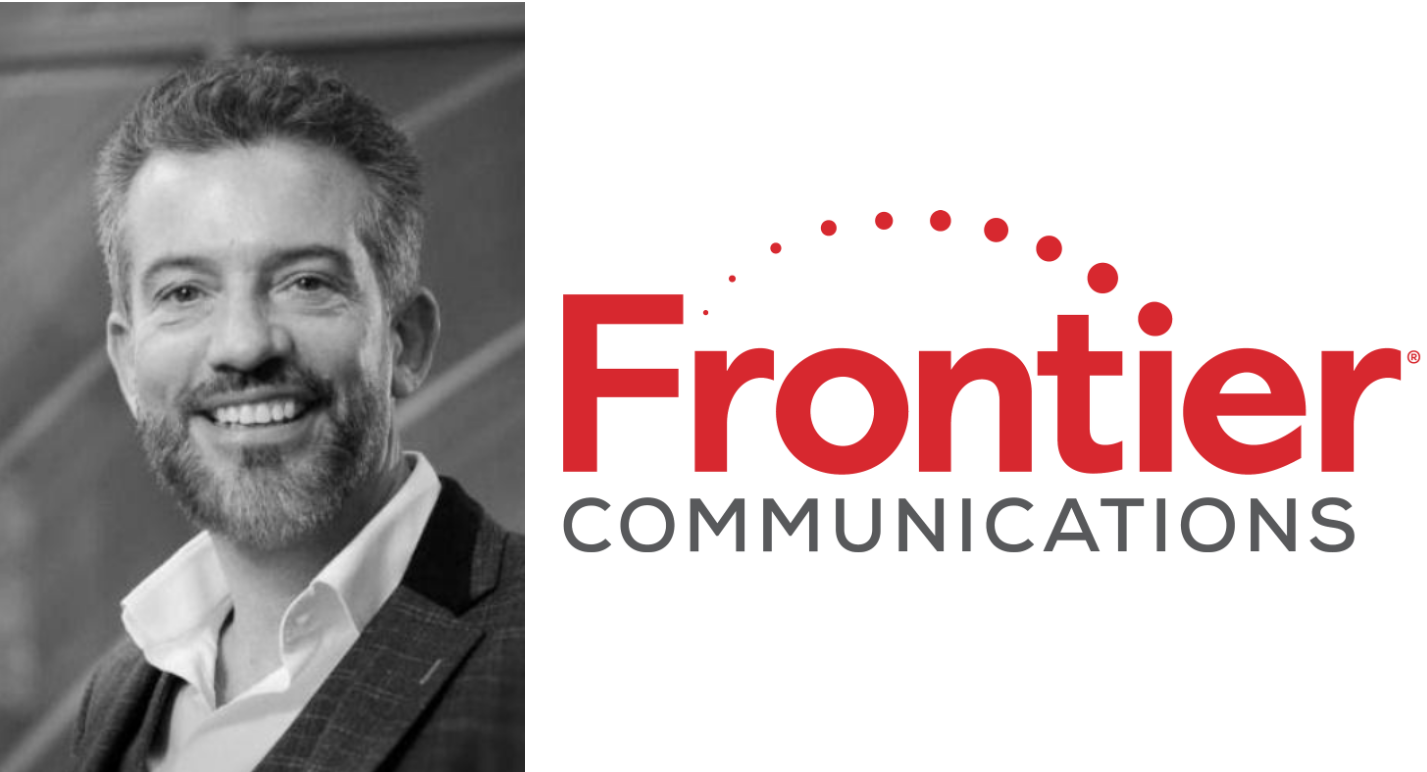 Image: CEO Nick Jeffery. Source: Frontier Communications
What is Frontier Communications' growth plan moving forward as it emerges from bankruptcy? According to new CEO Nick Jeffery, we should expect a very different and forward-thinking company. That's good news.
As a Wireless and Telecom Industry Analyst and columnist, I have followed the company and its competitors for decades.
In the past, it simply did not evolve like its competitors did. Going forward, under a new CEO, the company now has a second chance to do just that and turn things around.
Let's explore Frontier's plans going forward, their chances of success and my recommendations.
Cause of past Frontier Communications problems
First, let's look at the cause of the problems that led it into bankruptcy. After all, you have to know where you came from to plan where you are going. Otherwise, you will simply be heading in circles.
Frontier Communications has been one of America's telephone companies for a long time. It's like a Baby Bell, with history that goes back to 1935, though it's smaller in size and scope.
The company enjoyed decades of expansion from the 1950s through the 1990s, but the growth years for plain old telephone service — or POTS — have passed.
Today, it's all about wireless, VoIP, Internet, broadband, pay TV, entertainment and much more.
Frontier did not expand into new areas like the other local phone companies and cable TV companies did over the last several decades.
Starting next Frontier Communications Growth Wave
Successful, long-term growth companies ride the Growth Wave, which I often discuss. It rises as it grows, but then it eventually crests and starts to fall.
Successful companies don't stop with a single growth wave. Rather, they create the next growth wave, and the next and so on. That keeps them growing.
Other companies do not create the next growth wave and suffer the long-term consequences.
Let me give you several examples. Think of Motorola, Nokia, Blackberry and other companies that rode the growth wave up before it eventually crested and then fell. Since these companies did not have multiple growth waves, they suffered when their initial growth wave collapsed.
Companies like Apple, Google, Microsoft, Facebook and others create multiple growth waves. They are prepared with other products and services on their own growth wave. This way they can stay in the growth mode as a company.
This was the problem Frontier had. It was a local phone company, and it stuck to its guns. Other similar companies changed and continue to show strong growth and dominance today. Think of companies like AT&T, Verizon, T-Mobile, Comcast Xfinity and others.
They all started out offering services in their single sector like local, long distance, wireless, Internet and cable TV. Over time these individual sectors expanded and blended.
Today, there are fewer and much larger companies which offer all these services to everyone, nationally. So, the marketplace is very different, with the leaders being the ones who innovated and adapted better than the laggards.
That's the path we have been on as an industry for decades.
What Frontier Communications needs to do today
That's what Frontier needs to do going forward as it emerges from bankruptcy if it wants to recover and grow.
This can be done.
Other companies struggled with poor decisions in the past and were on the verge of bankruptcy, but today they are growing strong. Consider T-Mobile and Sprint. They were two wireless companies in trouble several years ago.
New CEOs, Dan Hesse at Sprint and John Legere at T-Mobile, led both companies to recovery and an ultimate merger. Today, T-Mobile is a strong and vibrant competitor in the wireless space.
That's what Frontier Communications can do if it makes the right moves going forward.
Second chance for Frontier Communications in broadband
After emerging from bankruptcy, Frontier has a second chance. It can recover, rebuild and grow — but only if it moves in the direction of the new growth wave that the market is experiencing.
And only if Frontier communicates with the marketplace that it is a different company today. A new company with new thinking. A company young at heart that will take on the world as it transforms.
When John Legere became CEO of the dying T-Mobile, he attacked the marketplace like a tiger. He tried to rip larger competitors to shreds with his foul language. This was very unsettling to watch, but it worked. He punched T-Mobile back into play. Today it is thriving.
There are plenty of opportunities like wireless, broadband, pay TV and more that can lead to strength and growth. These are the areas in which Frontier's competitors have been moving into and competing in over the last few decades.
It sounds like the Frontier plan is to offer broadband services on its own network. That's a good focus. Broadband is one key to the future, both wire line and wireless.
Wire line broadband, however, is only one slice of the pie which could help Frontier move in the right direction.
Wireless is another industry Frontier should bundle
Wireless is another growth engine, both on its own and combined with broadband and other services as part of a bundle.
Offering bundled discounts keeps the customer tied up with the vendor. It is a win-win for the customer, the company and ultimately the investor and the worker.
While I applaud Frontier's vision about transforming the company to focus on broadband going forward, it should not stop there.
Frontier should ignite several different Growth Waves
Examples are plentiful. Companies like Xfinity Mobile, Spectrum Mobile and Altice Mobile are cable TV companies that transformed to become broadband providers. They also offer VoIP phone service and wireless service.
Note that, although these companies do not operate their own wireless networks, they are competitors in the wireless space.
How?
They resell one of the big three wireless networks. They are MVNO resellers.
I think this could be an important growth avenue for Frontier as well. Will it move in this direction? I have been recommending this to the company for years. Maybe now is the right time to consider this direction as well.
Broadband, MVNO wireless, pay TV create a sticky bundle and sticky customer
Broadband and reselling wireless make perfect sense for Frontier Communications. Offering these services will satisfy what its customers seek, and it can bundle them together to create a truly sticky customer.
All of their competitors have expanded into all these different areas and that's what consumers and business customers will expect and demand.
Bottom line: Frontier Communications has been through the ringer, but the company can turn the corner and begin its next growth wave if it comes at this new opportunity aggressively.
Will the new Frontier Communications thrive going forward?
Right now, it is very important for the company to let the marketplace know it is back. It's time for it to roar! This is a rare, once in a lifetime opportunity to change Frontier's image in the mind of the customers, workers and investors.
Frontier must strike while the iron is hot.
It must immediately let the marketplace know it is not only back, but also reinvigorated. Youthful and full of energy. Ready to offer its customers the services they want.
If it can do that, and if it can expand into other areas of growth and have the benefits of bundles and sticky customers, Frontier Communications could be one of the remarkable turnaround success stories.
I will follow them and write more about this situation going forward. Now we simply wait and see what its strategies will be moving forward. I wish the company much success and hope for the best.
Jeff Kagan is an Equities News columnist. Kagan is a Wireless Analyst, Technology Analyst and Commentator who follows Telecom, Pay TV, Cloud, AI, IoT, Tele Health, Healthcare, Automotive, Self-Driving cars and more. Email him at [email protected] His web site is www.jeffKAGAN.com. Follow him on Twitter @jeffkagan and LinkedIn www.linkedin.com/in/jeff-kagan/
_____
Equities Columnist: Jeff Kagan
Source: Equities News