​How FedEx Continues to Deliver as a Value Stock
MoneyShow Follow |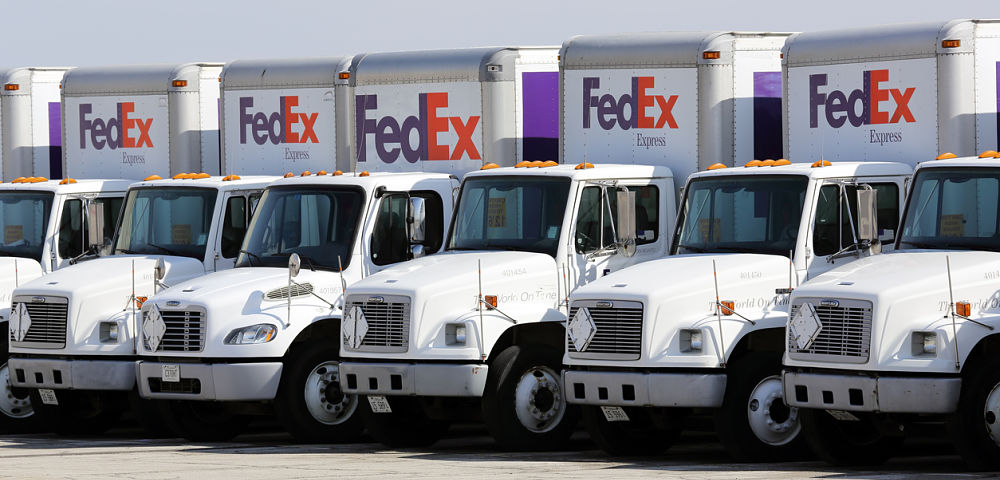 FedEx Corp. (FDX) is a promising value stock that investors could consider adding to their portfolios, notes Jim Powell, editor of Global Changes & Opportunities Report.
FedEx has a lot going for it. The company is surfing several powerful trends that should continue to grow for several years.
1. The biggest growth factor for FedEx is the rising purchasing power of the Millennial generation. There are over 92 million Millennials who were born between 1982 and 2000. They range in age from their late teens to their mid-30s.
More importantly, the Millennials have $2.6 trillion in annual incomes. That number is expected to increase as the generation matures. Younger Millennials are also expected to have more disposable income as they pay off their student debts and begin to acquire the products and services they have always wanted.
2. FedEx is also in the catbird's seat to benefit from the explosive growth of online shopping. Here, too, the Millennials are having a huge impact. Other generations – including the aging Baby Boomers – are also buying more from Amazon (AMZN), and other online sources. Those products, of course, must be delivered – and an increasing number are going via FedEx.
3. FedEx is also making excellent profits from the growing economy – not just in the U.S. but also worldwide. Consumers everywhere are buying more stuff, and they want it ASAP.
4. The new U.S. tax law is also boosting the bottom line for FedEx. Management is expected to use much of the extra cash to expand its services.
On the downside, rising fuel costs will cut into the company's profits. However, I don't expect to see the runaway oil prices that some analysts are predicting. It is simply not in OPEC's best interests to let it happen.
Several analysts are also nervous about competition from United Parcel Service (UPS). However, the two companies have been battling each other for market share for over a decade. If UPS had a significant advantage, I think we would have seen it by now.
Lastly, there are rumors that Amazon.com plans to take on both UPS and FedEx. If so, it will be the company's toughest — and most expensive — battle.
I rate the threat as entirely credible — but overstated. FedEx is not a fallen angel — but it is currently underpriced. The stock has an attractive 15.1 P/E, vs. 24.3 for the Dow.
Subscribe to Jim Powell's Global Changes & Opportunities Report here…
This article was originally published by MoneyShow.com: Founded in 1981, MoneyShow is a privately held financial media company headquartered in Sarasota, Florida. As a global network of investing and trading education, MoneyShow presents an extensive agenda of live and online events that attract over 75,000 investors, traders and financial advisors around the world.
DISCLOSURE: The views and opinions expressed in this article are those of the authors, and do not represent the views of equities.com. Readers should not consider statements made by the author as formal recommendations and should consult their financial advisor before making any investment decisions. To read our full disclosure, please go to: http://www.equities.com/disclaimer
Companies