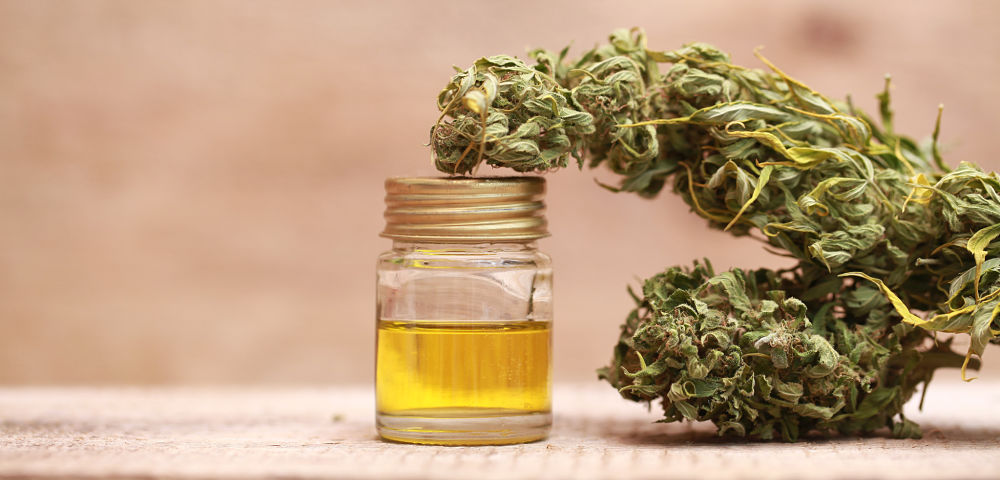 The legal cannabis market has been scorching hot, but one of the fastest-growing segments within the space has yet to reach its full potential. In 2016, edibles ranked third in market share of the cannabis industry for dollars sold, grabbing 12% with an estimated $269.8 million of the $2.33 billion cannabis market. That figure is expected to increase dramatically—particularly with California legalizing recreational sales, and because edibles are considered more consumer-friendly to the mass market than smoke-based products.
The rise of edibles is part of a larger global trend of cannabis customers who are leaving smoke-based products behind for extractions and infusions. The worldwide CBD oil market is expected to grow at a compound annual rate of 39.19% from 2017-2021, according to a Research and Market report. Germany, Israel and Australia are all markets where medical marijuana is legal and primed for opportunity.
One major domino has yet to fall in this equation, and that is Canada. The edibles explosion could reach critical mass when cannabis food and beverage infusions become legal for the Canadian market in July 2019. Results from a recent Ipsos poll suggest a potential customer base of nearly 9 million adults in the country. One company that is strategically ramping up its clout and reach within the burgeoning cannabis extracts space is Radient Technologies Inc. (RTI.V).
The Advantage: Proven Extraction Technology

Radient develops and manufactures extracts for customers using its patented and proprietary MAP™ (Microwave Assisted Processing) technology. MAP™ extraction is unique in that microwaves are used to cause an instant volumetric heating of the biomass, enabling precise control of temperature and extraction time, both of which typically affect purity and extract profiles. This careful control of extraction parameters would be nearly impossible to achieve at industrial scale using other extraction methods. In addition, this volumetric heating ensures that any possible effects associated with excessive heating can be minimized. By doing so, extraction time is shaved from hours to minutes, ingredient purity can be greatly improved, and much less solvents and energy are used, reducing overall production costs and environmental impact.
Legacy methods involve using heated solvents to diffuse­­ active ingredients from the biomass that are slow and result in low purity profiles. A newer method, supercritical CO2, works well with lipids, but requires expensive pressure vessels, long batch extraction times and limited scalability. Conversely, Radient's MAP™ platform has been proven with every commercially-relevant class of natural products, including lipids, terpenes, proteins and alkaloids. To that end, Radient is leveraging this patented extraction technology to position itself as a valued partner and industry leader.
The company was recently granted its Controlled Drugs and Substances license by Health Canada, allowing for the possession, packaging and delivery of cannabis products at its research and development laboratory in Edmonton. The license allows the company to conduct research on cannabis, cannabinoids and resins. Radient noted that this license is a prelude to the soon-to-be-approved ACMPR license that would allow for full-scale production and manufacturing of cannabis extracts and oils at its nearby manufacturing plant.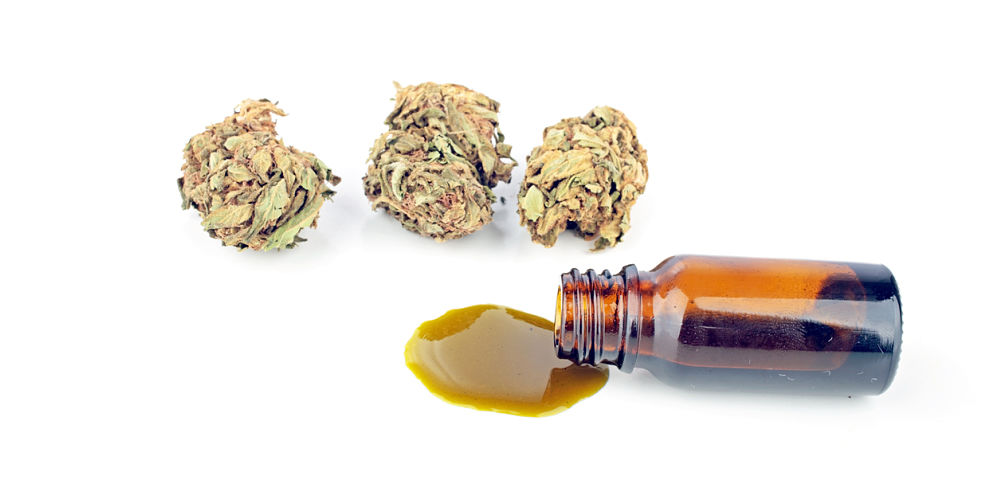 Carving Out Space in the Lucrative Cannabinoid Supply Chain
As a proven industrial extraction specialist, Radient has been in high demand along the cannabis supply chain, as evidenced by the company's strategic partnership with one of the top marijuana growers, Aurora Cannabis, Inc. (ACB:CA)(ACBFF). The Canadian cannabis behemoth sought out Radient's unique MAP™ extraction technology, and during a joint testing of the platform last year, the extractor did not disappoint. Radient's MAP™ platform logged processing times of only a few minutes, which is vastly superior to the legacy timeline of six hours for high-level, high-purity extraction. Furthermore, these test results were so impressive that Aurora perceives Radient as key to its own expansion plans, particularly as it holds an ownership stake in Radient of 17.23% with an option to increase to 19.99%.
Cannabis concentrates is another product category of derivatives that is rapidly growing, and it is one that Radient Technologies expects will provide considerable value. Cannabis concentrates—items such as tinctures, dabs, shatters, capsules, waxes, resins, and vapor products—are growing at an unprecedented rate, and industry experts believe they could exceed flower sales sooner rather than later.
As such, Radient's technology could be a cornerstone in this area of the cannabis market.
"If you look at Health Canada's most recent report, at least 40-45% of sales on a dry equivalent basis are in extract form that is in oils or gel caps," Mike Cabigon, Chief Operating Officer of Radient, said in a recent BNN interview. "And that is the current regime, which is a limited number of cannabis oil-based products. A year from adult use being legalized in July 2019, Health Canada is going to authorize edibles. Those edibles are powered by or enabled by extracts. So, the opportunity in Canada is going to be very big, but when you consider what it might be around the world, for the same reason, the opportunity for us as an extractor specialist is very large."
To Cabigon's point, the global opportunity for cannabis-oil is projected to reach $2.1 billion by 2020, according to the Hemp Business Journal report. Thus, the current direction of cannabis – the proclivity toward edibles, extracts and concentrates – plays directly into the hands of Radient and the superior technology of their MAP™ Platform. But it isn't just Aurora that recognizes the value Radient brings to the table either, as demonstrated by the respective Master Services Agreements Radient recently signed with two other producers of cannabis products, Bonify and Terra Life Sciences.
Recent Extraction Partnerships Are Just the Beginning for Radient
In a deal that was signed in February, Radient will process Bonify's cultivated cannabis at its first-class, 20,000 square-foot, GMP-approved Edmonton manufacturing facility. According to Bonify, which is a Canadian Licensed Producer of Medical Cannabis, selecting Radient was based on the MAP™ platform's ability to decrease production time and cost, while also delivering extraction efficiencies over 98%, preserving cannabinoid terpene profiles, and maintaining the strength of the active ingredients. In addition, Radient's MAP™ technology will allow Bonify to process large quantities for both national and international markets.
The extraction services deal with Bonify is similar to the deal struck with Terra Life Sciences late last year. In the agreement with Terra Life Sciences, Radient will process and refine cultivated cannabis into oil for the Alberta-based pharmaceutical manufacturer, who is expecting to receive their ACMPR license in the near future. Terra Life Sciences' subsidiary, Olds Softgels, has the ability to produce 2.5 billion softgel capsules a year, and the company believes that with Radient's MAP™ extractor, they can now impact the CBD oil market.
In addition to serving as crucial revenue streams, these contracts with Bonify and Terra Life Sciences also provide more validation for Radient as a necessary partner for companies looking to engage in large-scale, high-grade commercial cannabis extraction.
A Solid Balance Sheet and Novel Technology Make for a Successful Combination
All of this success has contributed to Radient being named to the 2018 TSX Venture 50. The ranking formula is based on return on investment, market capitalization growth, trading volume and analyst coverage. Radient ranked #1 in the diversified industries sector based on a 267% gain in its share price over the course of the year, and a 478% increase in its market capitalization.
In addition, Radient's potential has also drawn the attention of institutional investors, with the company's recent inclusion into a cannabis-focused ETF. Horizon ETFs Management (Canada) Inc. added Radient to its Marijuana Life Sciences ETF (HMMJ:CA) when it rebalanced to receive direct exposure to the companies in cannabis-related bioengineering and production.
With a current cash position of $24.4 million, Radient has plenty of capital to keep pace with its expansion plans at its Edmonton facility while it continues to fund further research and development of cannabis products.
The current trajectory of the cannabis market seems to be playing to the strengths of Radient's technology. The company is showing that it hasn't lost any momentum coming out of a breakout year in 2017, and is capable of leveraging some exciting catalysts on the horizon.
---
In the interest of full disclosure, we call the reader's attention to the fact that Equities.com, Inc. is compensated by the companies profiled in the Spotlight Companies section. The purpose of these profiles is to provide awareness of these companies to investors in the micro, small-cap and growth equity community and should not in any way be considered as a recommendation to buy, sell or hold these securities. Equities.com is not a registered broker dealer, investment advisor, financial analyst, investment banker or other investment professional. We are a publisher of original and third party news and information. All profiles are based on information that is available to the public. The information contained herein should not be considered to be complete and is not guaranteed by Equities.com to be free from misstatement or errors. The views expressed are our own and not intended to be the basis for any investment decision. Readers are reminded to do their own due diligence when researching any companies mentioned on this website. Always bear in mind that investing in early-stage companies is risky and you are encouraged to only invest an amount that you can afford to lose completely without any change in your lifestyle. Equities has been compensated with cash, common shares and/or warrants for market awareness services provided.