​Jeff Kagan: How eBay's Pullout Will Impact Paypal
Jeff Kagan Follow |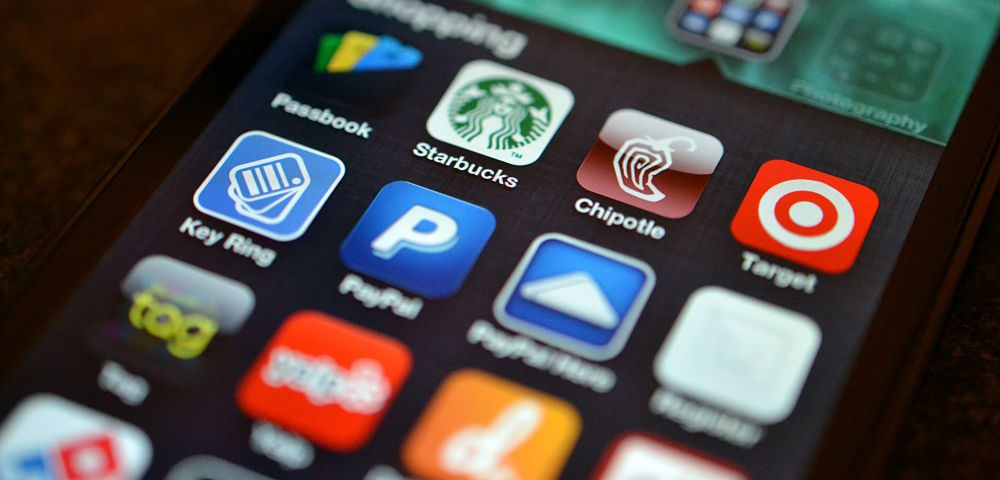 Image via Jason Howie/Flickr CC
You've heard that eBay is ending its relationship with PayPal (PYPL). So, what does this mean for PayPal going forward? In 1998, PayPal started out as a new way to pay for things, then they were acquired by eBay (EBAY) in 2002. In 2015 they once again separated into two, different companies. Since then they have both continued to grow. So, what happens next?
Let me make two points. First, I don't think PayPal is happy with this. eBay is a big customer of theirs and a big source of income and earnings. On the other hand, PayPal is a rapidly growing company in the evolving e-commerce space. So, as great as it was to have eBay as a customer, PayPal has enormous growth opportunities looking forward. So, perhaps, this loss may not be as harmful as one would think.
Breaking up means eBay will use another payment processor, but it will also mean PayPal can now do business with many other eBay-like companies. So, PayPal will see a loss and a potential gain. The amounts of loss vs. gain is the question. We'll just have to wait and see what happens next.
Adyenn BV is New Payment Processor for eBay
Adyen BV is a new financial tech provider. It is based in Amsterdam and will become eBay's primary payment processor handing all their buyers and sellers transaction. PayPal will continue with eBay until 2020.
I don't think PayPal will ever be happy with this loss. That being said, since they can now find new companies to work with, I also don't think this is a death blow as it may have been a few short years ago. This entire space has only grown in recent years. In this space, PayPal has been growing very rapidly and is one of the leaders.
Two Sides to PayPal, Good and Bad
There are two sides to PayPal, both good and bad. The customer perspective is mixed. Some users and companies complain PayPal is growing too rapidly, and not able to take good and quick care of customers, users and inquiries. However, as an investment still seems to be rapidly growing and that is good. So, they still need to make their service more user friendly for companies and individuals, but they are preforming well as an investment.
Just think of how the money industry has been changing over recent years. Walk through the trade show Money 20/20 in Las Vegas and you will see new ideas, new companies, new technologies, mixing in with existing players in the rapidly transforming world of electronic money and Fintech. This is the PayPal playground.
The Business of Money is Changing at Money 20/20
Think of cryptocurrencies. Think of BitCoin and all the new versions of this technology that are popping up all the time. Think of all the new ways we have to move money from place to place with services like Venmo, Zelle and others.
All of these companies and more are competitors and many of these are companies and technologies that didn't even exist a few short years ago. So, if the loss of eBay is a threat to PayPal, these companies and technologies are an even larger threat.
CEO Dan Schulman Leads PayPal to Growth
With all the change in the world of money, Dan Schulman, CEO of PayPal still seems to be a leader in the charge into this new territory. What will the world of money look like ten years from now? Good question. We don't know yet. And that's the exciting part of this story.
Until recently, money was pretty much the same as it had been for generations. Over the last decade the world of money has grown and changed dramatically. And that change wave is not over. We are just in the beginning of this massive and rapid transformation.
There are many new and existing players and all of them are embracing new thinking, new ideas, new technology, new demands from customers and companies. In the middle of this transformation, PayPal has successfully carved out a place for themselves.
What the Money World Will Look Like in Ten Years
So, what will things look like years down the road? That's the big question. Who will lead? Will it be existing banks? Will it be transformational companies like PayPal, Venmo or Zelle? Will it be new players like BitCoin and the growing world of cryptocurrency?
Today, there are so many questions and very few answers. All we know for sure is the world of money continues to transform. And in that world, PayPal is still one of many leaders. So, let's keep our eyes open going forward. Money is no longer the sleepy industry we can ignore. Going forward, financial technology and leadership can and often does, change very quickly.
Jeff Kagan is an Equities.com columnist. Kagan is a Wireless Analyst, Telecom Analyst, Industry Analyst, speaker and consultant. He follows wireless, wire line, telecom, Internet, cable TV, IPTV, Cloud, Mobile Pay, FinTech and communications technology. Email him at jeff@jeffKAGAN.com. His web site is www.jeffKAGAN.com. Follow him on Twitter @jeffkagan.

DISCLOSURE: The views and opinions expressed in this article are those of the authors, and do not represent the views of equities.com. Readers should not consider statements made by the author as formal recommendations and should consult their financial advisor before making any investment decisions. To read our full disclosure, please go to: http://www.equities.com/disclaimer
Companies