​How D.R. Horton Is Making Hay and Homes While the Sun Shines
MoneyShow Follow |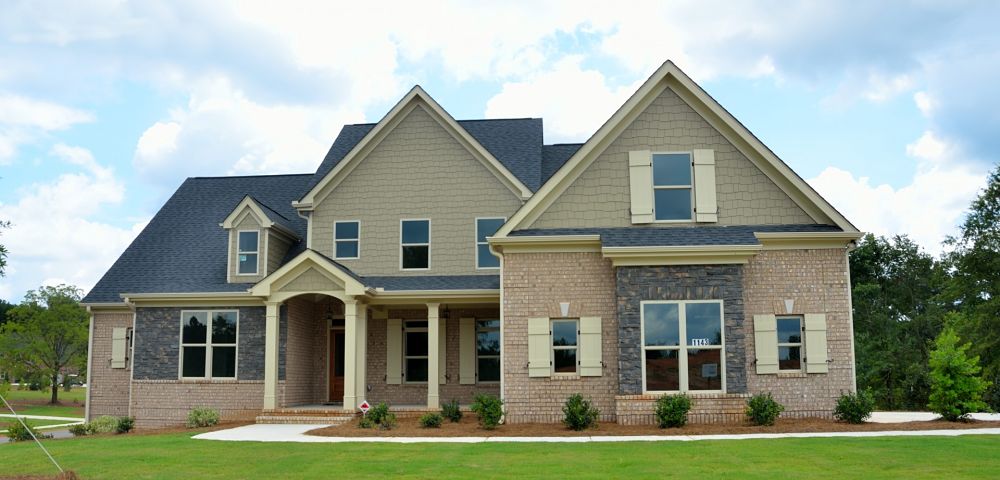 Since it took a pretty big hit back in February with the rest of the market, D.R. Horton ( (DHI)) has been mainly flat in 2018; but that's all about to change. And this may be your last chance to get shares at a price this low, observes Jason Williams in The Wealth Advisory.

We're still sitting on a nice double-digit gain thanks to our early entry. But it's nowhere near as big as it was a few months ago. But that's all about to change. And it's why I'm letting you know that now may be your last chance to get shares at a price this low.
D.R. Horton and the rest of the homebuilders have been very bouncy this year. They all took a hit when data showed that home sales in the U.S. had fallen. But that data was completely misunderstood. And the hit gave investors a great opportunity to buy shares at a discount.
You see, the headline was all investors noticed: "Home Sales Drop." But the information in the brief was actually extremely bullish for real estate prices, home sales, and homebuilders. The reason home sales had fallen was because inventories were shrinking.
There weren't enough homes to sell to all the buyers. That has continued to be the theme all year, too. And the supply shortage is driving prices up all across the country.
Those higher prices mean that homebuilders like DHI can sell their products for a premium. Costs haven't really risen to keep pace with prices. So, that means more profit for the homebuilders on every house they sell. And those rising prices and this supply shortage is bringing the builders back online in a big way.
As the builders start building, prices will stabilize some. And buyers who'd been driven out by a lack of choices and extreme competition will step back in. And we'll start seeing steady growth in home sales, real estate prices, and shares of D.R. Horton.
Freddie Mac just released its predictions for the second half of 2018 — and they're pretty rosy. Total home sales are expected to rise by 2.5% this year. That's impressive when you consider low supply, high prices, and rising mortgage rates have constrained the market for the first half of the year.
But more impressive is that the average sales price is expected to rise by almost 7% within the last six months of 2018. That's a massive increase when you're factoring in the entire market. And it'll drive shares in well-positioned homebuilders straight up the charts.
So, before the headlines start reading "Home Sales Soaring" and the buyers drive DHI up, I recommend adding to your position or starting one if you haven't already. This stock will erase the loss from earlier this year. And it'll keep heading up as long as the housing market stays hot.
I see at least a few more years of rising demand and prices before things cool off again. Let's make as much as we can while we can. Make hay while the sun shines. And make money while the market runs. D.R. Horton is a Strong Buy under $45 and the stock should be well above $50 by year's end.
Subscribe to The Wealth Advisory here…
This article was originally published by MoneyShow.com: Founded in 1981, MoneyShow is a privately held financial media company headquartered in Sarasota, Florida. As a global network of investing and trading education, MoneyShow presents an extensive agenda of live and online events that attract over 75,000 investors, traders and financial advisors around the world.
DISCLOSURE: The views and opinions expressed in this article are those of the authors, and do not represent the views of equities.com. Readers should not consider statements made by the author as formal recommendations and should consult their financial advisor before making any investment decisions. To read our full disclosure, please go to: http://www.equities.com/disclaimer
Companies