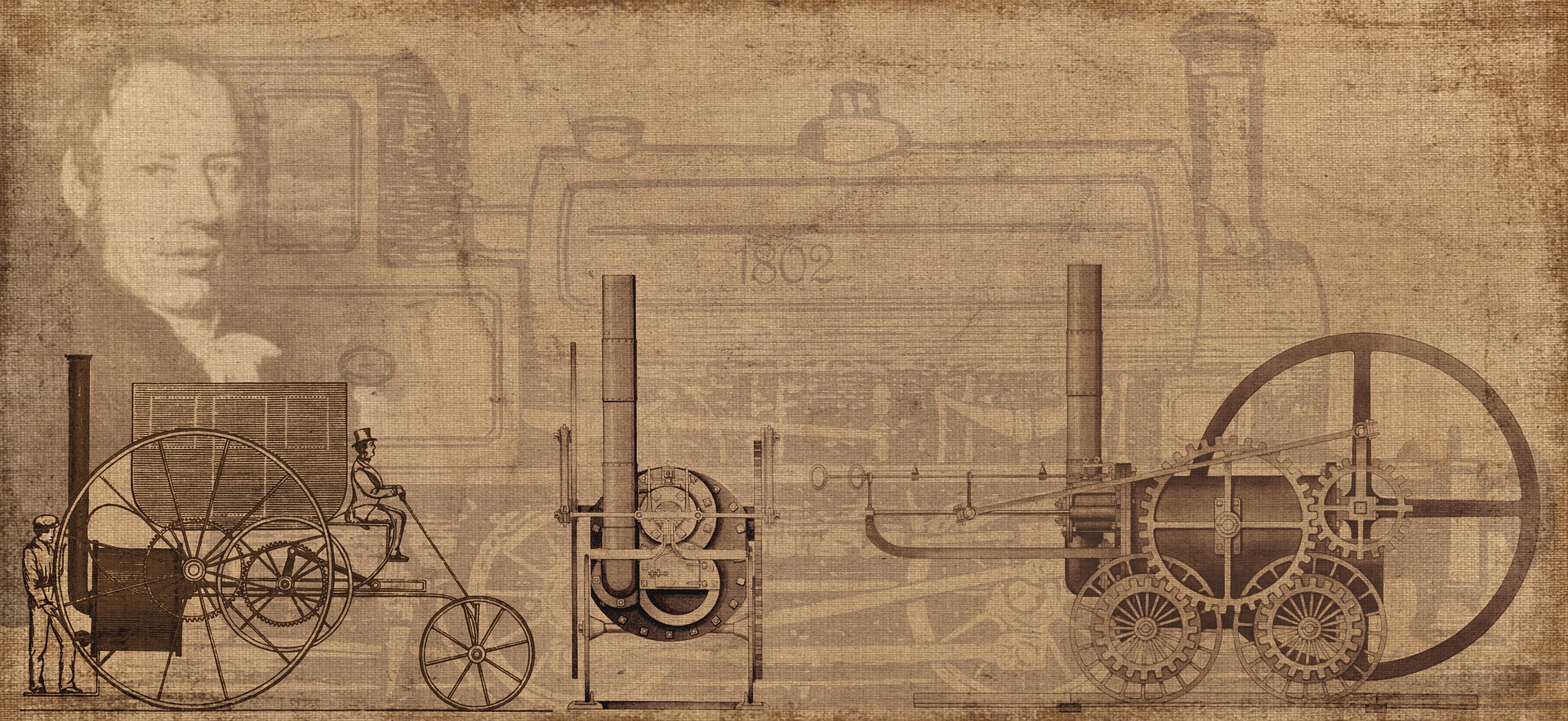 Pixabay, DarkWorkX
Latin American countries can be seen taking steps to develop their intellectual property regulations in recent years, encouraging innovative commercial activity.
According to a 2017 study conducted by the World Intellectual Property Organization, 57,600 patents were filed in Latin America and the Caribbean. In that same year, over 715,000 trademark applications were also made.
As the region receives greater attention from commercial actors and foreign investors, the pressure to protect creative works increases. We look at what steps different governments in Latin America are taking to protect intellectual property.
Evaluating intellectual property frameworks in Latin America
The US Chamber of International IP Index is a ranking system that evaluates the intellectual property framework of 53 countries in the world that represent over 90% of global GDP. In 2020, the 10 Latin American countries included in the index scored the following rankings (scored out of 100%):
| | |
| --- | --- |
| Country | Ranking in 2020 US Chamber of International IP Index (score) |
| Mexico | 23 (54.38%) |
| Costa Rica | 25 (52.6%) |
| Colombia | 29 (46.4%) |
| Peru | 30 (46.12%) |
| Chile | 32 (45.64%) |
| Brazil | 34 (45.52%) |
| Argentina | 44 (35.74%) |
| Ecuador | 47 (30.18%) |
| Venezuela | 53 (14.22%) |
The World Intellectual Property Organization (WIPO) identifies 33 member states in Latin America and the Caribbean. All countries identified in IP Index are members of the WIPO, and have committed to a number of its treaties and international standards.
Pacific Alliance Patent Prosecution Highways agreement
Pacific Alliance members Mexico, Colombia, Peru and Chile rank highly regionally in terms of their intellectual property frameworks. A contributing factor to this could be the Patent Prosecution Highway (PPH) agreement members signed in 2016. This agreement enables brand owners to more easily protect their work when operating between the 4 countries.
The PPH agreement aims to expedite administrative procedures for patent applications among member countries, reducing costs and processing/waiting times for brand owners and government patent offices.
Mexico's industrial property reforms
In Mexico, the Mexican Institute of Industrial Property (IMPI) manages trademark and patenting processes. In May 2018, the government introduced a reform to strengthen the Industrial Property Law (Ley de la Propiedad Industrial).
The reform identified new elements eligible for trademarks, such as scents, sounds, colors, holographic imagery, certification marks, color combinations, and a specific set of elements defining 'trade dress.'
Additionally, the reform included protection of a 'secondary meaning' distinctiveness – this arises when a descriptive generic marking acquires its distinctiveness through their use and connection to a product, service or other activity.
Other notable changes under this reform also include:
the ability to provide written consent to dismiss potential legal conflicts for existing trademarks
improvement of application opposition processes
the opportunity to demand trademark annulments
placing more stringent requirements on the applicant to reduce ambiguity and prove the meaningful use of trademarks.
Updated Copyright Act in Colombia
Colombia's Superintendence of Industry and Commerce (Superintendencia de Industria y Comercio) administers IP protection. The country signed the Madrid Protocol, facilitating simplified international trademark registration among signing parties.
In 2018, Colombia updated its Copyright Act of 1982 to offer greater measures of protection for IP owners in the country. Copyright owners now have rights over their intellectual property for 70 years, increased from 50.
The 2018 changes to the Copyright Act included identifying new limitations and exceptions, including:
parodies
public loans of works regarding libraries, archives, and documentation centers
reproducing figurative, photographic, and plastic works for teaching and examination purposes
temporarily reproducing works electronically as an essential part of a technological process.
Notably, Colombia's regulations on copyright infringements didn't offer the same legal rights to trademark infringements.
Now, copyright owners are afforded new enforcement provisions when exercising their right to take legal action against infringements. The Copyright Act now enables IP owners to claim statutory damages, and judicial officials can now order the destruction of relevant infringing products and demand information on their distribution channels.
Peru IP regulations
Peru's patent office is the National Institute for the Defense of Competition and Protection of Intellectual Property (INDECOPI). In Peru, patents and copyrights are valid for 20 years, while trademarks, designs and industrial models each have a 10-year lifespan. Trademarks can be consecutively renewed for 10 years at a time. IP owners can seek compensation for damages caused by infringements in civil court.
Though not yet a member of the Madrid Protocol, Peru's signing of the CPTPP trade agreement will require the country to commit to international IP standards. The Madrid Protocol and Singapore Treaty are options for this.
Chile works towards simplified processes
The agency governing patenting in Chile is the National Industrial Property Institute (INAPI). Chile's IP legislation outlines a range of elements eligible for trademarking, giving brand owners widespread protection. In recent years, Chile has made efforts to simplify the registration and administration processes for intellectual property.
A research and development tax incentive law (Law 20.241) introduced in 2012 offers certain tax-deductible expenditures associated with protecting intellectual property. INAPI offers patent and trademark finder facilities to support applicants confirming their desired markings or inventions are available. Chile is a signatory to a number of WIPO treaties and international standards, including the Paris Convention and Patent Cooperation Treaty.
'First use' rights for a Commercial Name in Costa Rica
Costa Rica ranks highly regionally for intellectual property protection. Its Law on Trademarks and Other Distinctive Signs (Ley de Marcas y Otros Signos Distintivos) identifies a 'Commercial Name,' described as "a denominative or mixed sign that identifies and distinguishes a particular company or commercial establishment."
Costa Rican regulations outline that exclusive rights to a Commercial Name can be obtained by 'first use,' meaning that the first user of the unique sign can claim legal ownership of it. The validity of a Commercial Name in Costa Rica relies only on the existence of the company, and is therefore indefinite.
Brazil new membership to WIPO
In July 2019, Brazil joined the WIPO-administered international trademark system. Brazil provided its accession document to the Madrid Protocol, which entered into force in October.
This is a significant step towards strengthening IP protection in a major world economy, and dominating economic force in Latin America. Foreign brand owners can now seek protection for their intellectual works in Brazil at a lower cost and with greater ease. Through a single application, Brazilian brand owners can register their marks in 120 other countries committed to the Madrid Protocol.
Promoting innovation in Latin America
In September 2018, PROSUR launched the region's first Patented Invention Competition with support from the WIPO. PROSUR, known in English as the Forum for Progress in South America, is a regional integration project aimed at promoting innovation and encourage increased engagement with IP framework in Latin America.
PROSUR's Acting President, Harry Peralta López, said the competition "enabled us to promote greater awareness across the region about the role that patents can play in incentivizing innovation, in improving the region's competitiveness and in driving its economic growth."
Business attention and activity in Latin America generates a greater need for protection of intellectual property. Governments are strengthening their intellectual property frameworks in order to continue attracting foreign investment and develop business confidence.
_____
Equities Contributor: Craig Dempsey
Source: Equities News