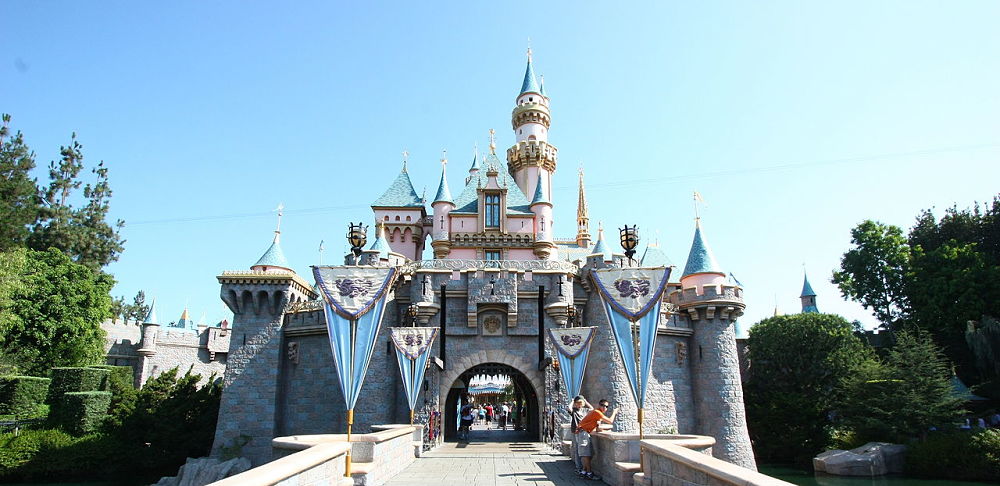 Image via Carterhawk/Wikimedia
Walt Disney (DIS) recently announced a mega-deal between it and 21st Century Fox (FOXA) that will bring most of Fox's assets under the Disney umbrella, notes dividend reinvestment expert Chuck Carlson, editor of DRIP Investor.
In addition to 21st Century Fox's movie studio and regional sports networks, Disney is buying cable channels FX and National Geographic. Disney will also get Fox's stakes in Hulu and European pay TV provider Sky.
The deal provides lots of fresh content for Disney, which will help build out the company's new streaming services. The addition of Fox's movie studio brings a number of brands and franchises to Disney, including the X-Men and the Fantastic Four.
Disney has had great success monetizing its movie characters, so boosting its stable of brands should pay nice dividends across Disney's various entertainment platforms (movies, theme parks, merchandise).
It's quite possible that the deal will jump-start merger activity in the media space. The group continues to be pressured by changing ways individuals consume their media, and quality and quantity of content will matter to compete effectively.
To that end, media stocks such as CBS (CBS) and Viacom (VIA) could be players in the media merger mania that is possible over the next 24 months.
I own Disney, CBS and Viacom and expect them to outperform the broad market over the next 24 months. Please note that CBS, Disney and Viacom all offer direct-purchase plans whereby any investor may buy the first share and every share directly from the company.

Chuck Carlson is editor of DRIP Investor.

Subscribe to Chuck Carlson's DRIP Investor here…

About MoneyShow.com: Founded in 1981, MoneyShow is a privately held financial media company headquartered in Sarasota, Florida. As a global network of investing and trading education, MoneyShow presents an extensive agenda of live and online events that attract over 75,000 investors, traders and financial advisors around the world.