​How DirectView Holdings is Looking to Solve Cannabis' Growing Surveillance Compliance Problem
Spotlight Companies Follow |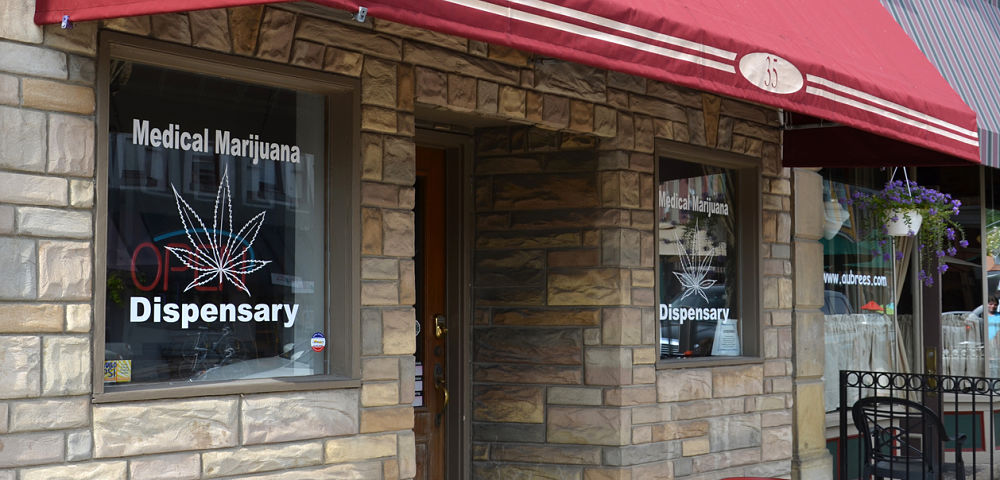 As of September, there are 3,229 active cannabis dispensary licenses across the country. Since the start of the year, 639 dispensary licenses were granted — a 25% increase from the year before — and that total number will only grow as more enter the fold.
In medical-use states, patient counts are exploding. In Florida, the state tallied 193,083 patients at the end of October, up 280% from the same time last year. Recreationally, currently 10 states allow the sale of cannabis (Michigan was the most recent and New Jersey looks likely to join the ranks soon), a number that represents more than a quarter of the United States population, and this total number should only increase as state politicians and lawmakers look to transform black market sales into legal and countable tax dollars.
All told, cannabis in all forms is flying off shelves. Newly legal Massachusetts, despite a spell of freezing rain, saw customers spend $440,000 at two stores in one day of retail sales. However, while skyrocketing sales and accelerating growth dominate the cannabis narrative, one aspect of the business is going largely unnoticed and that is the intense regulations imposed on cannabis dispensaries, specifically regarding security and video surveillance.
In California, video surveillance systems must be at a minimum camera resolution of 1280x720 pixels and clear enough to identify facial features, run 24-hours a day recording all areas where goods are handled or stored in any capacity, and data must be stored for a minimum of 90 days. In Pennsylvania, the same requirements are imposed on dispensaries, but camera surveillance data must be stored for two years.
Thus, in order to access the growing riches of the cannabis boom and receive a state license, many business owners and entrepreneurs are faced with security and video surveillance requirements that are similar to banks and pharmacies. With such unique risk-management compliance requirements, a majority of Denver-based cannabis operators failed compliance requirements on storage, business records, and a whopping 72% failed on security and surveillance requirements.
So, although there is a flood of new dispensaries and dispensary applicants along with growers, there are very few security and video surveillance companies working directly with the cannabis sector, specifically willing to understand the current needs of the industry and specific state requirements.
DirectView Holdings, Inc. DIRV is an experienced video surveillance company that has stepped up to collaborate with cannabis dispensaries and growers. The company recently attended MJBIZCON in Las Vegas, the largest cannabis business conference in the world, to network with other professionals in the industry and showcase the company's surveillance and security solutions.
"Dispensaries are required to have the products that DirectView sells," CEO Roger Ralston said in a podcast at the conference. "Growers are required to have the products we sell. Plus, the products and services we offer actually help people to stay safe. They help reduce pilferage, they help police, and they help people manage their businesses and employees better."
Just to dive a little deeper and highlight the extent of the exact camera requirements, in more than one state cameras have to work in low-light or zero light with enough pixel clarity to identify specific employees and track plants throughout a facility for a 72-hour period to ensure a diseased plant has been properly disposed of for auditing purposes.
In addition, besides strict state regulations, the cannabis business is still largely cash only due to banks being federally-barred from accepting monies related to the trade due to federal money laundering rules. This legal gray area gives business owners an additional incentive to install high-quality, advanced security systems to protect against the diversion of profits and products well beyond state compliance mandates.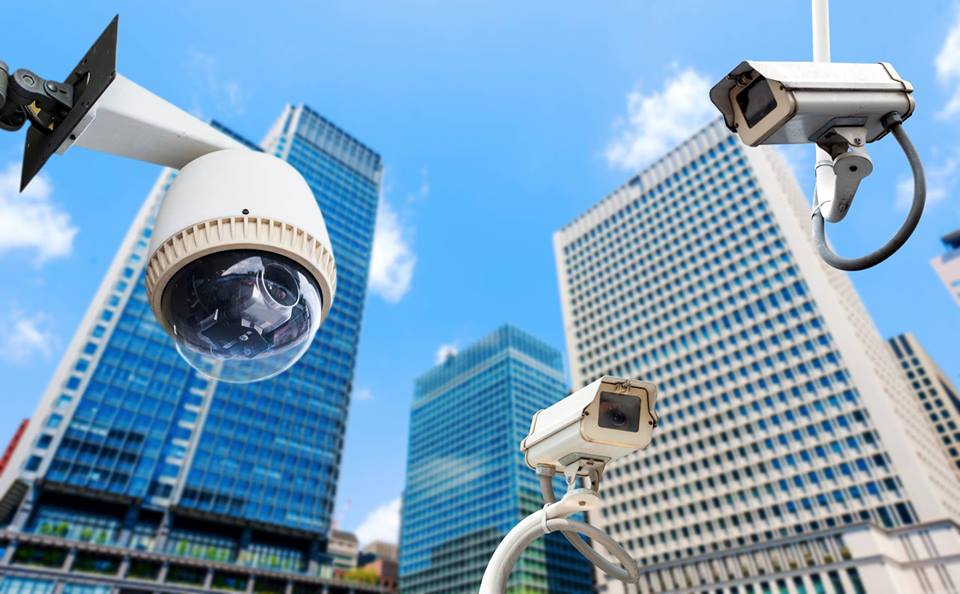 DirectView Holdings is an established operator in the security industry working with a well-recognized list of Fortune 500 clients like AT&T T, PepsiCo PEP, Facebook FB, Sprint S and Coca-Cola KO, just to name a few. Prior to arriving in Las Vegas for MJBIZCON, DirectView's wholly-owned subsidiary Virtual Surveillance signed a project worth $600,000 with Mission Foods, a multinational food producer most commonly recognized by the Mission tortillas found in most every grocery store nationwide, to design and install a surveillance solutions system for the company's 800,000 square-foot facility in Grand Prairie, Texas. So, DIRV certainly brings a wealth of knowledge to the table when speaking with cannabis owners.
"There are some cannabis business owners who don't understand what they need," Ralston said in the interview at MJBIZCON. "They just say, 'put the cameras here' and they don't understand the rules and regulations for camera height and the other municipality rules and regulations. That is the expertise my team brings to the table. We have done this before and we sell everything from the most economical products to the top of the line. We offer an educational aspect to this new industry and we do consulting for free. It is part of the service we provide. Obviously, there is a diverse range of business owners in this field and we have the technology for every type."
One aspect of security that DirectView Holdings is bringing to cannabis business owners is video surveillance supercharged with artificial intelligence. Machine learning techniques and software combined with cameras can spot suspicious behavior before it happens. Artificial intelligence effectively turns the camera from a porthole into a thinking digital eye analyzing myriad of behavioral data to help business owners or police.
Plant-Based Food:McDonald's To Offer New Plant-Based Burger in US Restaurants by Beyond Meat
"Artificial intelligence can be used in the cannabis industry to bar customers black-listed from coming in the store," Ralston added. "If business owners want to count how many people came in a store. If a businessowners even want to know the specific genders of people coming in the store, they can track that as well."
Furthermore, side-by-side with this intelligent surveillance technology, DirectView is also offering seed-to-sale tracking technology. The latter is an inventory tracking system where every seed taken from a mother plant is barcoded and tracked as it moves from grow room to drying room and down the line until it is sold or dies. This system acts as a manifest of goods for cannabis businesses and documented regulation for governing bodies. It goes without saying that these two technologies — intelligent surveillance and seed-to-sale tracking — could be instrumental in demonstrating to legislators on the federal level that cannabis is indeed legitimate.

Both Legacy Construction Company of Colorado and Cannamor, two established operators in the Colorado cannabis market, have already tapped DirectView for video surveillance and security needs. The former company is a medical cannabis construction company and the latter is a cannabis growing consulting firm that oversees new projects in the industry. These two deals highlight DirectView Holding's strong sales growth and general upward trajectory. New customer contracts like Mission Foods and those in the cannabis sector have enabled DirectView to achieve record sales and gross profits for the 9 months already in the books for 2018. The company saw 22% sales growth, reaching $3.3 million, along with 20% growth in product sales to a record $2.7 million.
"As we continue to be awarded significant new and existing contracts, we continue to invest in our subsidiaries to support the continuation of significant growth, customer experience, and satisfaction—thereby ensuring our customers receive industry-leading products and service throughout the project life cycle," Ralston said.
Entering the cannabis market fully might only boost DirectView's sales growth even further as estimates indicate that increasing state surveillance mandates have already injected an additional $21 billion into the industry, and as more states legalize video surveillance operators could see a further windfall of $90 billion by 2024.
However, DirectView Holdings is far from done as the company just announced a contract with well-known acquisition firm, Murphy Business Sales, to target additional acquisitions and subsidiaries to bring under the company's growing umbrella. Murphy's was a key factor in DirectView acquiring Apex CCTV, another subsidiary that is an online retail storefront for security equipment, and the previously mentioned Virtual Surveillance, who recently landed the Mission Foods contract.
This new deal, according to the news, must generate annual sales ranging between $1,500,000 to $10,000,000, must be located in the United States, and fall in either of the following categories; CCTV integrators, CCTV Websites, Alarm Companies, Monitoring Companies, Low Voltage Cabling Companies, and WiFi companies.
Besides these exciting opportunities, DirectView also serves residences, large and small commercial businesses and industrial sites across multiple industries like transportation, hospitality, education, food services, and real estate. Obviously, everywhere there is a camera, Ralston and his company are looking to make their mark and show off their technology.
"Cameras and access control are everywhere and the industry is growing, and it is not going away," Ralston said.
In the interest of full disclosure, we call the reader's attention to the fact that Equities.com, Inc. is compensated by the companies profiled in the Spotlight Companies section. The purpose of these profiles is to provide awareness of these companies to investors in the micro, small-cap and growth equity community and should not in any way be considered as a recommendation to buy, sell or hold these securities. Equities.com is not a registered broker dealer, investment advisor, financial analyst, investment banker or other investment professional. We are a publisher of original and third party news and information. All profiles are based on information that is available to the public. The information contained herein should not be considered to be complete and is not guaranteed by Equities.com to be free from misstatement or errors. The views expressed are our own and not intended to be the basis for any investment decision. Readers are reminded to do their own due diligence when researching any companies mentioned on this website. Always bear in mind that investing in early-stage companies is risky and you are encouraged to only invest an amount that you can afford to lose completely without any change in your lifestyle. Equities has been compensated with cash, common shares and/or warrants for market awareness services provided.

DISCLOSURE: The views and opinions expressed in this article are those of the authors, and do not necessarily represent the views of equities.com. Readers should not consider statements made by the author as formal recommendations and should consult their financial advisor before making any investment decisions. To read our full disclosure, please go to: http://www.equities.com/disclaimer.
Market Movers
Sponsored Financial Content