​How Delphi Technologies Powers Driverless Cars
MoneyShow Follow |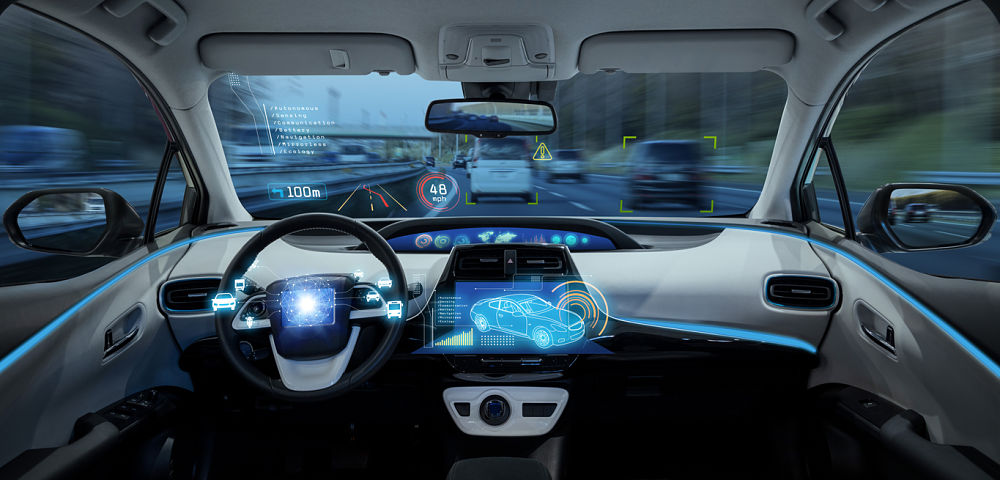 When it comes to new technology, nothing's quite as cutting edge as driverless cars, or autonomous vehicles (AVs). And it's no surprise that folks are making a lot of fuss over the future of this burgeoning industry, suggests Jason Williams, growth stock expert and editor of Wealth Daily.
Yeah, it's a little scary, too. There are all sorts of safety issues to overcome. But it's also exciting. I mean, we're watching a completely new technology be built. And thanks to advances in other types of connected and autonomous devices, the progress is staggeringly fast.
One of my favorite driverless car stocks is Delphi Technologies PLC DLPH. The company is an old standard in the automotive industry. You may not know it, but most of the electronics in the car you're driving likely came from this storied British company.
From car radios and speakers to driver-assistance software to the drivetrains themselves, Delphi's got a part in just about every car out there.
The company recently split into two. Delphi Technologies handles the drivetrain tech and the aftermarket parts and tools. And it's making big strides in the AV market.
Delphi recently partnered with several other companies, major universities, and the U.S. government to help improve the efficiency of this new generation of vehicles.
Using Delphi's patented technology, the cars can do what the company calls "intelligent driving." What that means is the software makes the car proactive rather than reactive. It allows the car's onboard computers to interface with other vehicles and connected devices to predict future road conditions.
The car will know if the road is hilly or flat, if it's curvy or straight, if there's traffic around that bend or a clear road. And it'll be able to give the driver (or would that be passenger?) the choice of the most efficient route. Technology like this will help further reduce emissions from autonomous vehicles and will likely become a requirement like a muffler and a catalytic converter on an internal combustion engine.
And when it comes to aftermarket parts and service, Delphi has a stranglehold on the industry. Since it supplies most of the OEM parts in the cars, it also supplies much of the diagnostic equipment used to test and repair the vehicles. That's not going to change just because a computer is driving. If anything, it's another segment that'll just keep growing.
And with Delphi's stock trading at around half its 52-week high and with super-low valuations, now is the time to get in on this future titan. It's got a market cap of $4.69 billion and annual sales of $4.85 billion. Yeah. You read that right. You can buy a dollar of revenue for about $0.97 right now. You pay about $52 a share and get about $54 a share in sales. That's unheard of. And it just won't last.
Plus, the shares trade at about a 16% discount to enterprise value. That means if the company was dismantled and sold, your shares would be worth 16% more than what you paid for them. Any way you slice it, this is an investment that's too good to pass up. And that's why it made my list of top driverless car stocks.
Jason Williams is editor of Wealth Daily.
Subscribe to Jason Williams's Wealth Daily here…
About MoneyShow.com: Founded in 1981, MoneyShow is a privately held financial media company headquartered in Sarasota, Florida. As a global network of investing and trading education, MoneyShow presents an extensive agenda of live and online events that attract over 75,000 investors, traders and financial advisors around the world.
Subscribe to get our Daily Fix delivered to your inbox 5 days a week
DISCLOSURE: The views and opinions expressed in this article are those of the authors, and do not necessarily represent the views of equities.com. Readers should not consider statements made by the author as formal recommendations and should consult their financial advisor before making any investment decisions. To read our full disclosure, please go to: http://www.equities.com/disclaimer.
Market Movers
Sponsored Financial Content