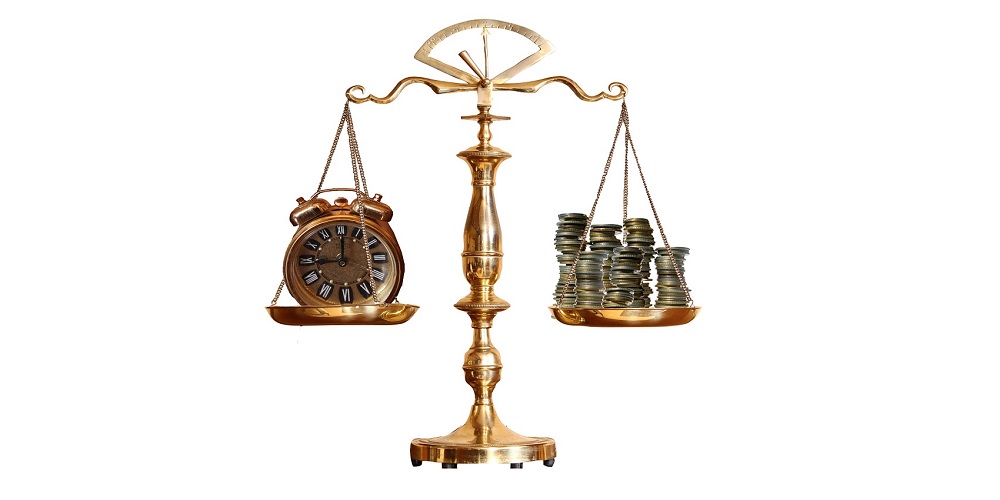 Ideas may be a dime a dozen, but anyone who has turned one of those ideas into a successful reality knows it often requires a series of jumps through antiquated hoops. Even once you gotten your innovative thoughts down on paper, once you've sussed out the details to the point where you're ready to implement a plan, how can you hold exclusivity?
For the would-be entrepreneur, there are still a few essentials standing between you and success — not least of all making sure that your ideas are your ideas. You'll want to get things patented.
Do a quick search, if you haven't yet, on what it takes to get your million dollar idea in the door of the US Patent office. Securing a coveted patent generally happens one of two ways. If you happen to be in a big company, your ideas are worth a lot. Entire departments and countless resources are devoted toward the act of searching for patents. In these mammoth-sized companies, hardly anyone thinks about the cost; money isn't the concern so much as getting a leg up on the competition is.
For personal projects, small to medium-sized companies, or really any team without tens of thousands of dollars to allocate to this particular aspect of their business, obtaining Intellectual Property rights is a different kind of accomplishment.
When you don't have the support or capital of an entire department whose careers are built around knowing what questions to ask, you'd better be prepared to hunker down and dive into a mountain of homework — homework that will give you a first-hand look at how flawed, convoluted, slow, and pricey the invention process is. To say it hinders creative progress would be an understatement.
Enter Loci, a patent research company that gives its users a "DIY" approach to the patent process. Loci simplifies the searching process and works with attorneys and blockchain technology to help entrepreneurs develop their next creation easily and affordably. They will be having a token sale in December, in which participants can purchase their tokens for a reduced rate.
Built on a, you guessed it, patented technology nearly a decade in the making, the blockchain integrated platform for IP research, discovery, and licensing allows its users to claim IP spaces as their own, so long as a given that the idea it is, in fact, a new discovery.
Loci's bread and butter is a visually-geared patent research tool InnVenn that uses the familiar Venn Diagram to help understand the relationships between separate searched keywords. InnVenn generates a graph illustrating what already exists in the space (as well as what ideas are available), and utilizes blockchain technology to create an immutable ledger of idea ownership.
In other words, an inventor can use InnVenn to prove that their idea is novel and to begin the patent process directly with an attorney. The process of creating a claim to an idea allows their idea to become searchable just like other patents in the same space and it would then be discoverable by other users. If it is discovered, it creates a disclosure event which kicks off a 1 year period during which the inventor can exclusively patent their idea. Loci records the disclosure and places information about it on the Ethereum blockchain in order to immutably show the disclosure happened.
The best part of this process is that after disclosure, with or without a patent application being processed, Loci can work with the inventor to sell their invention to their network of purchasing partners before the patent is even granted.
The company is well established and founded in 2015, the group employs roughly 25 and has scheduled their token sale on December 6th, 2017, with a hard cap of $19M. Additionally, Loci will be allocating 50% of total tokens to the crowd, so participants can purchase Loci's native LOCIcoin tokens at a net price of $0.33-$0.75 per LOCIcoin with Ether. LOCIcoin tokens will give access to the full features of Loci's invention platform including staking ideas on the blockchain and the buying and selling of IP.
The token sale marks an exciting time for Loci — as well anyone who has struggled to navigate the outdated patent process. For those who think it's time to put the power of the intellectual property in the hands of the everyman, buckle up. This company is throwing the creative rights on the unencumbered world of blockchain.
Disclaimer: Loci is not a security or investment. Any participation in the token sale is at the user's discretion. For more information, refer to Loci's whitepaper.
DISCLOSURE: The views and opinions expressed in this article are those of the authors, and do not represent the views of equities.com. Readers should not consider statements made by the author as formal recommendations and should consult their financial advisor before making any investment decisions. To read our full disclosure, please go to: http://www.equities.com/disclaimer