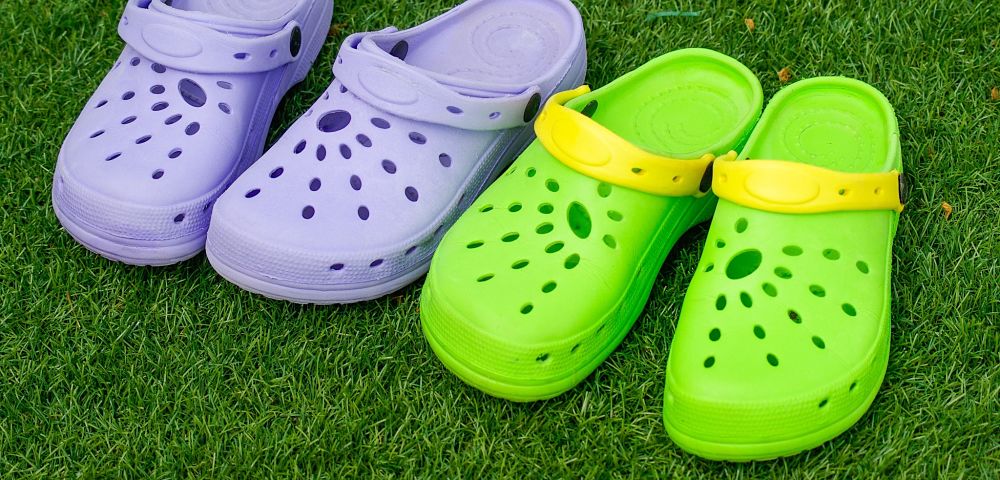 Colorado-based global casual footwear maker Crocs, Inc. (CROX), the clog footwear of choice for certain TV chefs, has been undergoing a bit of a transformation, explains David Fried, editor of The Buyback Letter.
In year two of its "Come as you are" campaign, the shoemaker uses brand ambassador Drew Barrymore in a musical number to encourage people to "be comfortable in your own shoes."
Her collaboration with Crocs includes the introduction of a line of special-edition footwear for women and children, called the Drew Barrymore Crocs Collection. They've also partnered with Snapchat to allow users to place their face inside a Crocs clog using filters.
Back in the day, signature Crocs were resin footwear that was both praised for comfort and derided for clunkiness. Crocs are now made of Croslite material, a proprietary, molded footwear technology that is known for comfort.
It has also introduced LiteRide foam footbeds, which are 40% softer and 25% lighter than the classics and is branding itself as "athleisure" footwear.
The company has a market cap of $1.1 billion, and share price increased 33% in March after a drop-off of 13% in late February.
The financial end of the business has also been under construction, with an effort to close underperforming retail stores and trim costs. For 2017, the company reported net income of $10.2 million (7 cents per share).
Revenue was reported as $1.02 billion. For the current quarter ending in April, Crocs said it expects revenue in the range of $265 million-$275 million. Analysts expect revenue of $266.6 million. The stock has more than doubled in the last 12 months.
During the fourth quarter of 2017, Crocs repurchased 2.2 million shares of its common stock for $22.9 million, at an average price of $10.22 per share.
For the full year, Crocs repurchased 5.7 million shares of its common stock for $50 million, at an average price of $8.82 per share. Shares outstanding have been reduced by 5.81% in the last 12 months.
David Fried is editor of The Buyback Letter.
Subscribe to David Fried's The Buyback Letter here…
About MoneyShow.com: Founded in 1981, MoneyShow is a privately held financial media company headquartered in Sarasota, Florida. As a global network of investing and trading education, MoneyShow presents an extensive agenda of live and online events that attract over 75,000 investors, traders and financial advisors around the world.