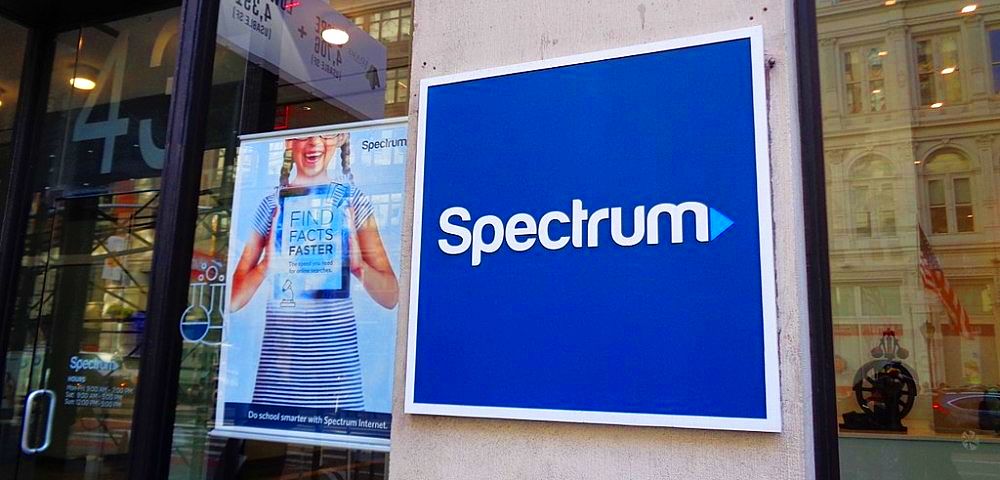 Image via Tdorante10/Wikimedia
Looking at what is happening to Charter (CHTR) Spectrum customer base and stock price, things don't look so hot. However, Charter can change direction and show growth if they focus on the right areas and quickly. Let me explain what's happening to the company, the pay TV industry, what's coming with wireless and how growth could still be on the horizon for Charter.
Years ago, the cable television industry saw the writing on the wall. Some companies like Comcast (CMCSA) for example, changed and started its next wave of growth. They started Xfinity and IPTV pay TV services. They acquired NBC Universal, and are first into wireless with Xfinity Mobile.
Charter Should Follow the Comcast Way for Growth

This has been a home run for Comcast, which is showing strong growth and creating a sticky bundle of services for their customers. Comcast has been the fastest of all the cable TV companies to roll our ultra-fast Internet services, and they continue to increase speeds.
To tell you the truth, I expected Charter to follow this same successful model over the last several years. However, they have not been moving fast and speed is one of the key elements of success. This is one reason Charter is suffering today.
Charter talks about following Comcast, but their actions show they are moving in a very slow motion and that's not good, especially as the pay TV space is experiencing real competition from new and existing providers. Traditional services are losing market share.
Traditional cable television companies need to cannibalize their own offerings. If they don't, then the competitors will do so, and yesterday's leaders will struggle and fail. I know nobody wants to cannibalize their own services, but choice is either to do that, or lose in the marketplace.
New Competition from AT&T, Directv Now, Verizon and More

New competitors in pay TV like AT&T (T) with DirecTV NOW and wireless TV are more innovative and attractive compared to yesterday's cable TV services. It's like comparing Uber and Lyft to traditional taxi services of yesterday.
Traditional cable television market share is shrinking. So, it must be replaced by new technologies. New competition is creating innovation and speeding things up dramatically.
This is the same problem the local phone companies faced a decade or two ago. Local phone lines continued to grow until the year 2000, give or take. If local phone companies didn't expand, their growth into different areas like wireless, Internet and now pay TV, their growth would have crested and fallen.
Instead, a wave of mergers and new thinking reinvented the local phone company and companies like AT&T and Verizon (VZ) are two of the strongest, growth companies in the space.
Even today, AT&T and Verizon face threats from new pay TV competitors. That means they compete against cable TV companies like Comcast and Charter, and new players like Amazon.com (AMZN), Facebook (FB), Google (GOOGL), Netflix (NFLX), Hulu and more.
Charter Must Cannibalize Themselves or Suffer Consequences

Going forward customers want more. They want new choices. This is the world that companies like AT&T, Verizon and Comcast have done well in.
However, there are other companies which didn't make the shift as quickly and are struggling today. Companies like Charter Spectrum.
Time is passing. They lost out on the first mover advantage. Now, the question is what does the future look like for Charter?
If they do things right, they could create a new pay TV offering like what Comcast and AT&T DirecTV NOW are doing. They should get into wireless already. They are, but we don't even officially know the name of their wireless service, although speculation is Spectrum Mobile.
So, apparently Charter doesn't understand the importance of marketing in the newly competitive space. They never faced competition before, but going forward if they don't, they will lose. So far, they don't.
Masayoshi Son CEO of Softbank May Want to Acquire Charter

The next step could involve another company. Softbank (SFTBY) may have their eyes on Charter. Masayoshi Son, CEO of Softbank wants to expand in the US. That's why he acquired Sprint several years ago. Except Sprint has not really grown in the time since.
However, I am sure Masayoshi Son has his eyes on the bigger picture. A picture where he wants to reach the customer in a variety of ways including wireless, pay TV, the Internet and more.
It's quite possible Son would like to acquire Charter. Especially if he can do a deal with T-Mobile (TMUS). That would give him more of the kind of reach for growth he sees in the US marketplace. Growth, which has been hard to come by for him to date.
So, there is plenty of opportunity for growth going forward for Charter, if they can see it and if they don't get in their own way. Something they keep doing, over and over again. We'll just have to wait and see what happens next.
Jeff Kagan is an Equities.com columnist. Kagan is a Wireless Analyst, Telecom Analyst, Industry Analyst, speaker and consultant. He follows wireless, wire line, telecom, Internet, cable TV, IPTV, Cloud, Mobile Pay, FinTech and communications technology. Email him at [email protected]. His web site is www.jeffKAGAN.com. Follow him on Twitter @jeffkagan.