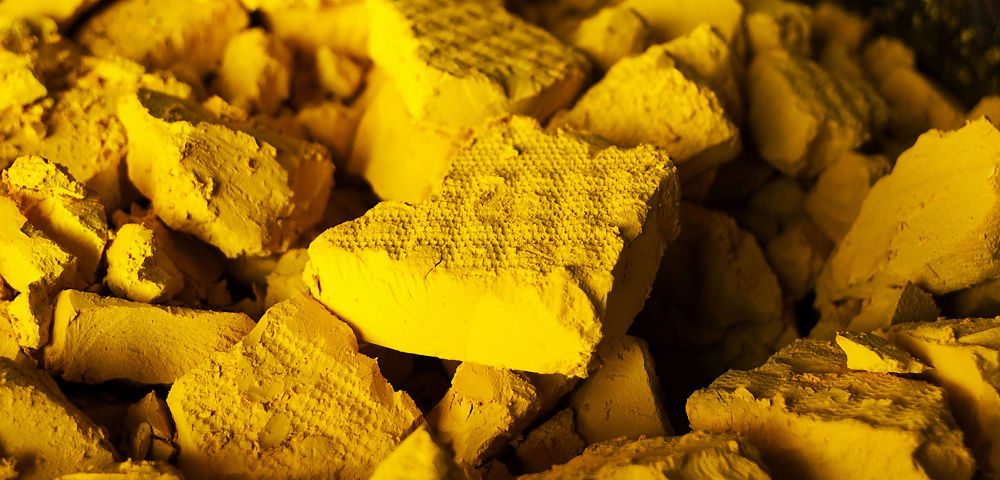 Image via nrcgov/Flickr CC
I continue to own the world's largest private sector uranium miner, a rare pure play on U3O8 despite its sales decline of 11% last year and losses, asserts international investing expert Vivian Lewis, editor of Global Investing.
Cameco (CCJ) provided an SEC filing that gives me hope for nuclear. The company supplied a "tour d' horizon" on nuclear demand. There has been a uranium glut since the 2011 Fukushima disaster as uranium power plans were shelved and existing operations shut in.
China continued to face excess capacity in the energy sector and first-of-a-kind reactor delays on its AP1000 and EPR reactors. It has not abandoned nuclear.
Moreover, with Xi Jinping life-time president, China will continue with its ambitious nuclear growth. Bloomberg says nuclear installed capacity could increase tenfold between 2016 and 2050 to over 300 GW in China.
South Korea's new government plans to phase-out nuclear power. However, a public panel voted to complete 2 reactors under construction that the government had previously suspended.
France's Macron government reaffirmed its commitment to reduce its reliance on nuclear by 2025, but later was forced to withdraw the target as unrealistic, postponing the reduction to 2030-2035. It is a major nuclear electricity producer.
Construction began on the first nuclear plants in Turkey and Bangladesh. Egypt signed a contract with Russia to build four reactors. Saudi Arabia is prequalifying reactor vendors as it plans for its 1st nuclear power plant. It plans to install 17 — marking progress on its ambitions to install 17 gigawatts of nuclear capacity by 2040.
Forced and premature shut-downs after Fukushima were emotional, but Japan is now safely bringing reactors online. This means Japanese restarts, successful commissioning of new reactors under construction, and continued development of new construction plans.
Japanese utilities have now successfully navigated through the new, rigorous safety inspection process, with the restart of 5 reactors and another 4 to restart in 2018. Having closed its nuclear plants, Germany acknowledged that it can no longer to meet its climate goals despite its substantial rollout of renewable energy with government subsidies.
Worldwide last year 4 new reactors connected to the grid. Currently there are 57 reactors under construction worldwide, most expected to come online in the next 3 years, if startups occur as planned.
There is a growing realization that global climate change goals require using to all non-carbon-emitting energy sources, including nuclear. The World Nuclear Associations target is 25% nuclear by 2050. Costs can also be brought down if the research work now being done with General Electric and Hitachi of laser enrichment of uranium bears fruit. CCJ owns 24% of the venture.
I also like that CCJ backs an end to the practice of seating the CEO on the board. I think boards cannot actively question management if the senior managers sits with them.

Vivian Lewis is editor and publisher of Global Investing.

Subscribe to Vivian Lewis' Global Investing here…

About MoneyShow.com: Founded in 1981, MoneyShow is a privately held financial media company headquartered in Sarasota, Florida. As a global network of investing and trading education, MoneyShow presents an extensive agenda of live and online events that attract over 75,000 investors, traders and financial advisors around the world.