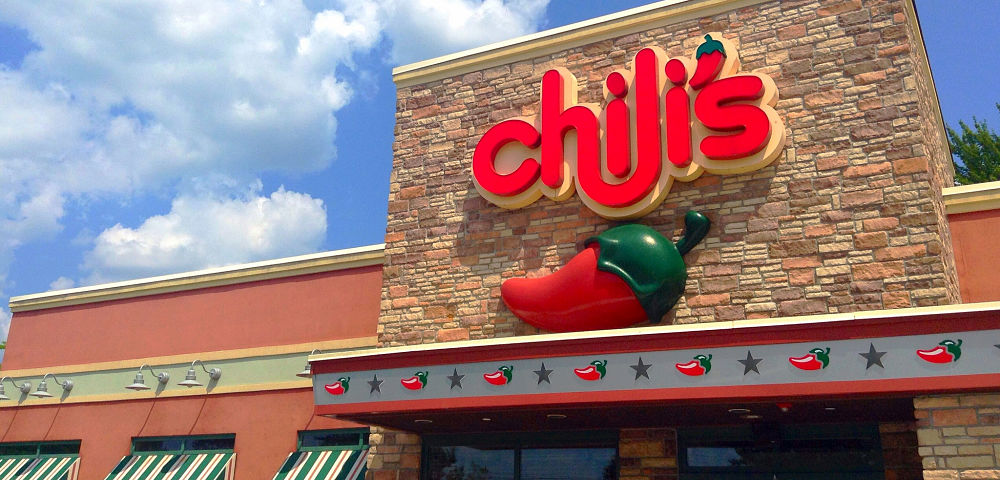 Image via Mike Mozart/Flickr CC
Founded in 1975 and based in Dallas, Texas, Brinker International (EAT), owns, operates and franchises nearly 1,700 casual dining restaurants in 31 countries and two U.S. territories, notes Ned Piplovic, editor of Dividend Investor.
The company owns, operates or franchises nearly 1,700 locations in 31 countries and two U.S. territories. Almost 97% of the current restaurants operate under the Chili's Grill & Bar brand, and the remaining 3% operate under the Maggiano's Little Italy brand name.
The company's current quarterly dividend distribution of $0.38 per share is 11.8% higher than the $0.34 per share quarterly payout from the same period last year. This payout converts to a $1.52 annualized distribution and a current yield of 4.3%, which is 60% higher than company's 2.7% average yield over the past five years.
The current 4.3% yield exceeds the average yields for the restaurants sub-segment by about 130%. Brinker has missed a dividend hike only once since it started paying dividends back in 2005.
Over the past 13 years, the company has seen a 14.3% average annual growth rate and has increased its total annualized dividend payout 470% since 2005. The result of compounding annual payouts at nearly 15% for nine consecutive years is a 245% total annual dividend payout enhancement between 2010 and 2018.
Brinker International currently distributes 55% of its earnings as dividends, which indicates that the company should be able to continue supporting a 14% to 15% annual dividend hike.
Additionally, the company released its quarterly financials on January 30, 2018 with mixed results. Total revenues were 0.6% lower than analyst's expectation, who were expecting the same revenue results as the same period last year.
The company's 14.9% operating margin was slightly lower than the 15.1% for the same quarter last year. However, the $0.87 quarterly earnings per diluted share outpaced the expectation of $0.72, an outperformance of nearly 21%.
Ned Piplovic is editor of DividendInvestor.

Subscribe to Ned Piplovic's DividendInvestor here…

About MoneyShow.com: Founded in 1981, MoneyShow is a privately held financial media company headquartered in Sarasota, Florida. As a global network of investing and trading education, MoneyShow presents an extensive agenda of live and online events that attract over 75,000 investors, traders and financial advisors around the world.