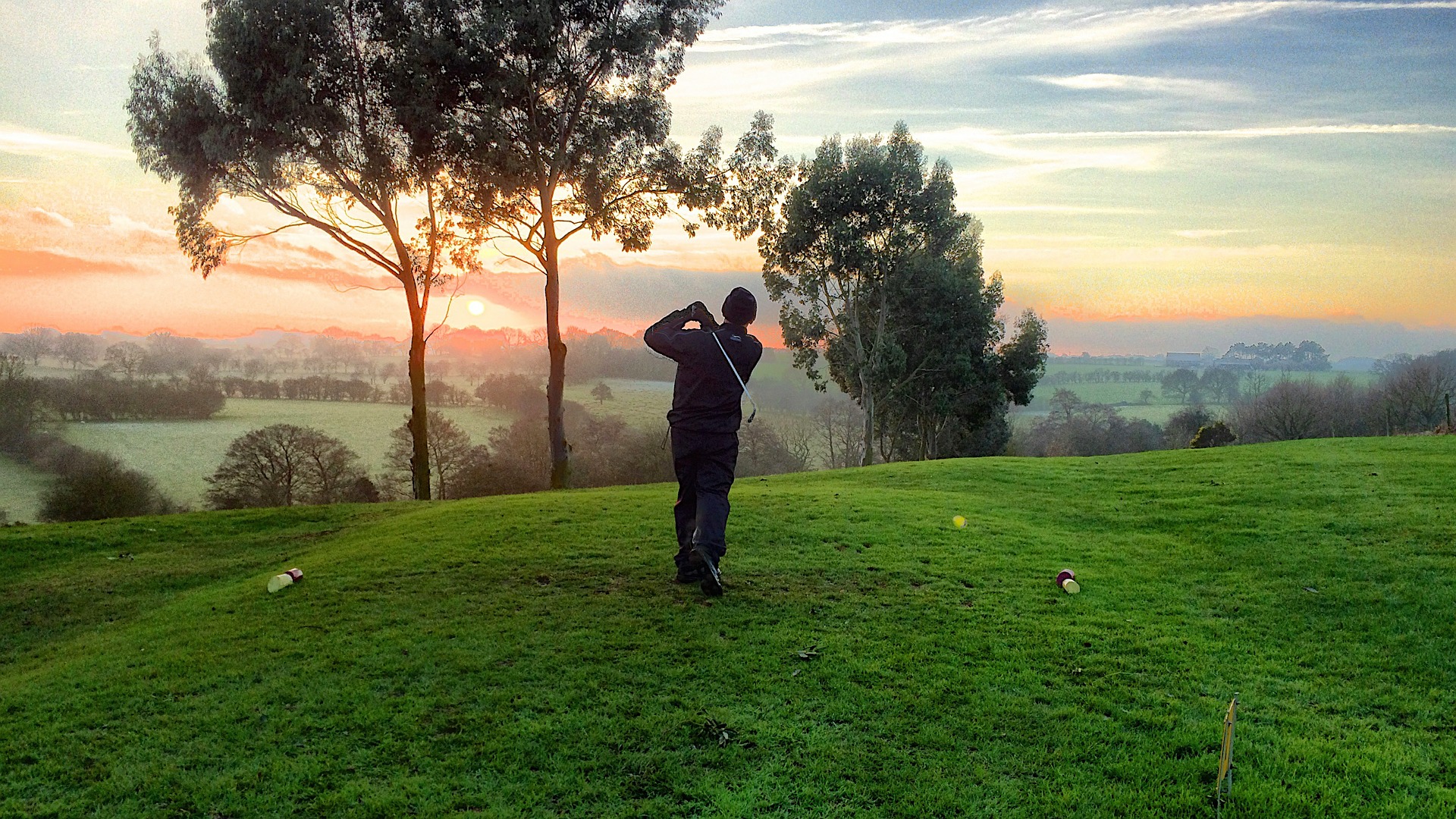 Whether you play golf or not, the sport imitates life in a lot of ways.
Good breaks, unlucky bounces, stupid rules, bad beats, cheating, you name it.
Just like life, golf has a lot of moving parts, and sometimes you can't explain why things are going so well, or very poorly.
Bibi (not his real name) is a man with whom I play golf twice a year; the day after the Invitational and the Main Event (assuming it is not wet).
I've had the pleasure of knowing him for over 15 years, and at one time, he was one of our most outspoken critics. The ten hours I spend with him may be the most amount of time I allocate to anyone during the course of the year.
When Bibi was injured, I still showed up so that he can see that I don't care about golf as much as I care about his well being.
He was surprised to see me, and I was hungry.
As tradition goes, it was time for small talk, lunch, and a round of fantastic golf.
Without any practice, and some turkey chili in my system, we go out and play.
As we are approaching the first tee, he mentions that he's been in an epic slump. No rhyme or reason.
Anyone who has ever played alongside me knows that only two options exist.
"Great shot" or "what the hell was that?!"
I'm the last person to ask for advice when it comes to stocks or golf, so I said something safe to alleviate him of his recent troubles.
"Let's slow it down, and go back to the basics, and have fun for a change." 🙂
I hit two errant shots (unlucky bounce and stupid big tree) in 25 holes. Bibi played much better as well, and was surprised by this reversal.
If you ask me, the key "ingredient" to the round was "comfort." I am good when it comes to that.
You play better when you are happier.
LD Micro Invitational
We had 41 conferences take place last Tuesday and Wednesday during our Invitational. Forty-one just to be clear. This includes BIO.
Muhammad Ali was the greatest, and he would beat the crap out of 3 or 4 dudes if they rushed him. But not 41. 41 is a stampede.
One person had the courage to ask me why I choose such a poor date for our summer gathering this year.
Some history may be helpful in explaining our reasoning behind our early June date.
In 2010 (when we started), only one other conference took place, and that was Wedbush, a firm for whom we have great respect.
People had only two conferences from which to choose, and they were on opposite sides of the coast. 2 < 41.
One treasure in our world is a man by the name of Greg Parks.
Greg is the longtime operator of the Wall Street Calendar, a friend, and a longtime sponsor of ours.
For all those who do not have access to his calendar, I think it is one of the best investments one can make, especially now when you have what feels like 2.3 million conferences annually.
Almost every single conference I've been to in my life is practically the same, and all of them have one big theme in common.
They are kind of "dull." From the energy levels in the presentation rooms to the private meetings, and even the cocktail hour. Getting intoxicated is often not enough to mentally check out and have a good time! It does help though.
This year, we went back to the drawing board and really tried to figure out why so many people come to our events, even when they have a gazillion to choose from.
In the end, we figured that "comfort" triumphs all.
Our community knows we come from a really good place. Pressure free, agenda-free, and unfettered by opinions both political and financial.
Sure, you still have people exchanging name badges with one another (you are barred if we see this or figure it out).
Sure, you have gatecrashers or people without badges hanging out in the lobby.
Sure, you have a huge wealth gap between certain individuals.
But none of that ultimately matters in the end, when you are generating an "emotion" that has been absent from our business for over a decade.
When LD is on, nothing compares because nothing like it exists.
People are just "happier," and we will continue to protect this at all costs.
Given all the factors around us, it was decidedly the best event we have ever hosted.
Three more functions left on the calendar.
SF, NYC, and the Main Event in December (10-11).
I will assume for my sake that the Main Event shall also be my last.
Just like Phil (Mickelson), my goal is to hit "bombs" and attack every pin I see.
CL