​How Bank OZK Is Growing beyond Ozarks Roots
MoneyShow Follow |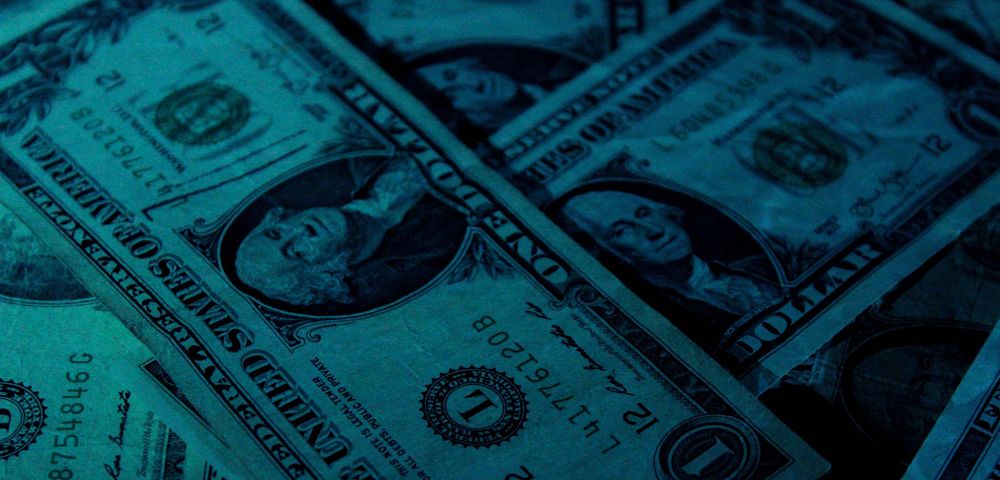 In 2017, Bank Director named Bank of the Ozarks the number one-ranked bank in the $5 billion to $50 billion asset category for the fifth straight year, notes Doug Gerlach, editor of Investor Advisory Service.

Bank of the Ozarks operates 254 branches and lending offices in ten states. About one-third are in Arkansas. Another 27% are in Georgia, 17% in Florida, and 9% each in North Carolina and Texas.
Acquisitions of small banks have been a key part of the bank's growth. The 2016 acquisitions of Community of Southern Bank (Georgia) and C1 Bank in Florida increased its assets by 60%.
The bank features a very strong net interest margin (NIM), the difference between the yield it receives on its loans and securities portfolio and the interest it pays to depositors. Its NIM was 4.69% in the first quarter when most banks are around 3%
It has also exhibited tremendous cost control. Its "efficiency ratio" has trended toward the mid-30s in recent quarters. "Efficiency ratio" is a term unique to bank stocks and is defined as non-interest expenses divided by total revenue. The bank has a goal of reaching the high 20s, which would put it among the best in all of banking.
Conservatism appears to be part of its culture and history as Bank of the Ozarks is one of just a few banks in our memory to be roughly flat during the disastrous 2008-09 years in which many banks had to be rescued by the government. As of year-end, 79% of loans and leases were on variable interest rates. This will help the bank as the Federal Reserve raises interest rates.
Based on its historical growth, strategy of new branch openings supplemented by acquisitions and return on capital, we believe that Bank of the Ozarks can produce 12% annual earnings growth. Five years of such growth could lead to EPS as high as $5.48 in five years. A repeat of the average high P/E ratio of 20.2 may result in a stock price of 111. This would represent a potential total return exceeding 18% annually.
We see the potential risk as 19% to $40.20. This is equal to its low price of the past 12 months. Risk factors include the reliance on real estate lending and the interest rate risk common to all banks. Over one-quarter of its loans are paid off each year. This very high figure reflects the shorter-term nature of construction loans. It creates reinvestment risk even as it reduces Ozarks' exposure to rising interest rates.
Since 1979, Bank of the Ozarks has been led by George Gleason who is now 64 years old. As recently as 1994, it had only five branches, so substantially all of its growth occurred during his tenure. While many companies have CEOs of comparable age, few have had just one CEO in the past 39 years.
This represents a risk for shareholders as the need to eventually replace Gleason will be an entirely new challenge to the company.
As of April, Bank of the Ozarks is no longer a bank holding company. The change reduced its regulatory burden as it is now regulated only by the Federal Deposit Insurance Corporation and Arkansas State Bank Department, but no longer by the Federal Reserve.
It files its reports with the FDIC, not the SEC. It will also soon change its name to Bank OZK. The stated intention was to give it a more modern, edgier name, but perhaps also to remove its geographical ties since it lends nationally.
Subscribe to Doug Gerlach's Investor Advisory Service here…
This article was originally published by MoneyShow.com: Founded in 1981, MoneyShow is a privately held financial media company headquartered in Sarasota, Florida. As a global network of investing and trading education, MoneyShow presents an extensive agenda of live and online events that attract over 75,000 investors, traders and financial advisors around the world.
DISCLOSURE: The views and opinions expressed in this article are those of the authors, and do not necessarily represent the views of equities.com. Readers should not consider statements made by the author as formal recommendations and should consult their financial advisor before making any investment decisions. To read our full disclosure, please go to: http://www.equities.com/disclaimer.
You May Also Like
| Symbol | Last Price | Change | % Change |
| --- | --- | --- | --- |
| AAPL | | | |
| AMZN | | | |
| HD | | | |
| JPM | | | |
| IBM | | | |
| BA | | | |
| WMT | | | |
| DIS | | | |
| GOOG | | | |
| XOM | | | |
| BRK.A | | | |
| FB | | | |
| JNJ | | | |
| WFC | | | |
| T | | | |
| NFLX | | | |
| TSLA | | | |
| V | | | |
| UNH | | | |
| PG | | | |