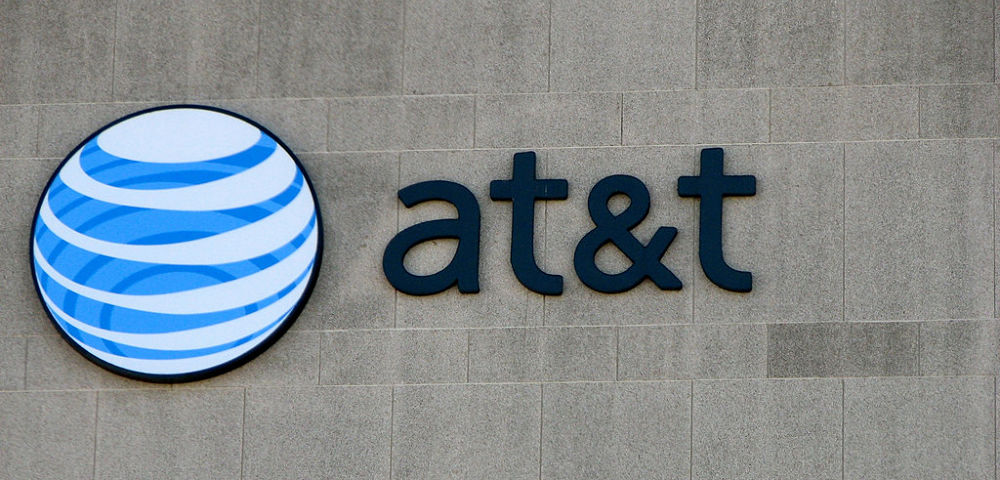 Image via Bill Bradford/Flickr CC
Public companies must continue to grow. Growth gives the investor a reason to invest in them. AT&T T has transformed itself, time and time again over the last several decades. Each time there were doubters. However, each time the company successfully changes, expands and grows. The same thing is happening today. AT&T is transforming itself into a next-generation media company.
Going forward, the new AT&T will not only compete with Verizon, Verizon Wireless, T-Mobile, Sprint and CenturyLink. But the company will also compete with newcomers who are also transforming the space. Companies like Netflix, Amazon, Facebook, Google, YouTube, Microsoft and many others.
The entertainment space is rapidly changing. Companies that don't embrace this change, will not continue to grow. That's why AT&T acquired Time Warner. They renamed the company to WarnerMedia. They are focused on integration, transformation and growth.
Think of this like the AT&T DirectTV merger of a few years ago. AT&T transformed DirecTV, created DirecTV NOW, wireless TV or mobile TV and more. This expanded the traditional pay TV space. This sent traditional pay TV competitors like Comcast, Charter and Altice into high gear as they transformed themselves entering wireless and expanding their pay TV offerings.
What Can We Expect from AT&T Going Forward with WarnerMedia?

Over the last decade or more, AT&T has transformed and expanded from a phone company, to a wireless company, to an Internet provider, to a pay TV company and now to a next generation media company with the Time Warner or WarnerMedia acquisition.
Let's take a look at what to expect from AT&T going forward. AT&T remains one of the most innovative leaders in the communications industry. They have grown from a tiny baby bell by the name of SBC, to one of the largest communications players in the world. More than a decade ago, they acquired AT&T, BellSouth and Cingular and took the name AT&T. They spend the last decade and a half changing, expanding and growing.
If we look backwards, they have grown from a simple telephone company. If we look forward, they are today a full-service provider of all sorts of services that have not only transformed themselves but have transformed the entire industry and will continue to do so going forward.
That's who AT&T is.
Comcast Xfinity Mobile, Charter Spectrum Mobile, Altice Mobile

AT&T is not alone. There are other competitors who are also transforming and expanding to keep their investors happy. As the industry continues to grow and change, so must all competitors in that space.
Comcast CMCSA now offers pay TV, high speed Internet, VoIP telephone and wireless telephone with their Xfinity Mobile service.
Charter Communications CHTR is going down the same path with the same type services. They just launched their wireless service called Spectrum Mobile.
Altice offers the same kind of services and will introduce their wireless service called Altice Mobile ATUS sometime next year.
CEO Hans Vestberg Must Take Verizon in New Directions for Growth
Verizon VZ, who also started out as a telephone company, wireless company and Internet, has acquired AOL and Yahoo in an effort to reinvent themselves. I am expecting much more in the way of exciting growth and transformation when their new CEO Hans Vestberg take the reins.
In fact, I am hoping this will be an innovative re-set and boost for the company. We don't yet know what he has planned for Verizon going forward, but I am hoping it's something big and transformational, like what AT&T is doing. If that's the case, it will be both good news for Verizon, but good news for the entire industry.
Currently, Verizon and Verizon Wireless have done well in the stock market, although there really has been little on the innovation front in recent years. That's the fire that needs to be stoked.
New Players Like Facebook, Netflix, Amazon, YouTube Are Also Transformative

At the same time existing competitors are transforming themselves, new players are also changing the entire world of pay TV we all grew up with. Companies like Facebook FB, Netflix NFLX, Amazon AMZN, Google GOOGL, YouTube, Microsoft MSFT, Twitter TWTR, LinkedIn LNKD, Instagram and others are introducing new services and challenging yesterday's models.
These are companies who are reinventing the traditional model of pay TV and Internet. I am also expecting them to jump into the wireless world just the way Comcast, Charter and Altice are doing.
Every one of these industries is going through the same kind of rapid transformation. If so, who will the leaders be in the next decade? This will be very exciting to watch whether you are an investor, worker, customer or industry watcher.
AT&T Reinvents Itself as the Industry Also Reinvents Itself
All this change creates an industry in transition. An industry where the leaders of tomorrow look very different than the leaders of yesterday. New ideas. New technologies. New services. New products. New competitors. Everything is changing.
The leaders of tomorrow may be the same companies who lead today, but they will look very different going forward. This is what AT&T sees and that is the reason they acquired Time Warner or WarnerMedia.
This is the same kind of threat and opportunity they had a decade ago when the first iPhone and Android hit the marketplace. AT&T was first with iPhone for several years. T-Mobile was first with Android a year or two.
Since that time, we have seen the wireless world rapidly grow and change. Since that time, the app market has exploded. It has grown from a few hundred apps to more than two million apps. That's incredible growth. The usage of wireless data services has exploded.
Next Generation Companies and Services Coming With 5G

Today, we use all sorts of new services that didn't even exist a decade ago. Think Uber and Lyft, YouTube, watching TV and listening to music over the Internet, and so much more.
Companies in this space continue to transform the industry. This next wave of transformation is not the first. It's just the next big change wave.
As we move into the world of 5G, we will deliver more, faster than ever before. This will create a fertile playground for those with earthshaking ideas. This is where the leaders of tomorrow will come from.
This is the exciting world that AT&T wants to lead. Looking at their performance over the last few decades, they don't disappoint. They ride the current growth wave until it slows, then they create the next growth wave that other competitors follow.
AT&T transforming with pay TV, DirecTV Now, WarnerMedia and more

It started with telephone. Then expanded to wireless. Then Internet. Then pay TV with Uverse and DirecTV. Then DirecTV NOW, wireless TV or mobile TV. Now with WarnerMedia, AT&T is rapidly reinventing the entire industry once again.
What should we expect from WarnerMedia? When they acquired DirecTV, one plus one equaled three, with their wireless TV delivered over the AT&T Mobility network, plus their Internet TV or IPTV which they call DirecTV NOW.
I expect the same kind of growth and transformation with WarnerMedia. One plus one will equal three or four. The sum of the parts will far outweigh the individual parts.
I don't know for sure what AT&T has planned with this new asset, but looking at their continual effort to transform themselves, time and time again, I fully expect them to create the next, big media powerhouse which combines a world-class 5G wireless network, landline high-speed Internet, Uverse and DirecTV NOW, wireless TV and all the content of WarnerMedia.
It will be very exciting to see what AT&T will introduce going forward and how they will continue to transform not only themselves, but the entire industry all around them. They will continue to reinvent themselves and to expand themselves as the next generation media company. Stay tuned.
Jeff Kagan is an Equities.com columnist. Kagan is a Wireless Analyst, Telecom Analyst, Industry Analyst, speaker and consultant. He follows wireless, wire line, telecom, Internet, cable TV, IPTV, Cloud, Mobile Pay, FinTech and communications technology. Email him at [email protected]. His web site is www.jeffKAGAN.com. Follow him on Twitter @jeffkagan.