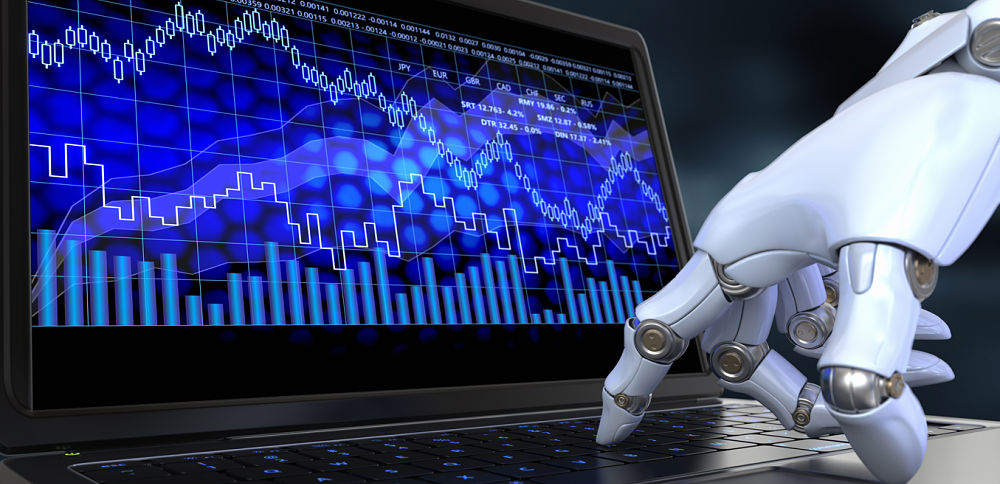 Advancements in Artificial Intelligence (AI) have had a revolutionary impact on the banking industry, having efficiently replaced the shortcomings of traditional software by allowing fluid rule creation, only requiring operators to set parameters and feed data into the systems, taking computers steps ahead of the traditional principles of operation. As an evolving technology, AI sets the stage for rapid innovations and businesses are wasting no time in taking advantage of these innovations, thereby transforming business processes, just as the banking, finance and insurance industry players are beginning to do as well. It becomes imperative to evaluate notable applications of AI and ML within these industries.
Eliminating Fraud
Chabots
Mitigating Risks Associated with the Industry
Marketing and Support
Algorithmic Trading
Banks are designed as an institution primarily tasked with the responsibility of safeguarding money put in by customers, with Machine Learning, banks are able to do much more than detect violations of pre-set rules guarding against fraudulent activities within the traditional system, it now allows banks to identify dubious activities by keeping a close eye on behavior and transaction history of customers, while performing necessary analysis in real time and imbibing lessons learnt from previous activities that were successful.
As an AI software that is designed to prompt human conversations by utilizing the natural language processing technique, it possesses the ability to comprehend voice and text inputs in context so as to give appropriate responses, it has become an effective customer care service tool that allows banks address customer queries on a substantial scale, freeing up enough time for banker themselves to address more critical customer queries. In addition, the HDFC Bank recently launched the 'Eva' that has allowed them serve more customers prior to now.
In carrying out risk assessment and determining a client's creditworthiness, banks relied on analysis such as the evaluation of previous transactions of the client, income growth over a period of time and the customer's credit history, the result of adopting these methods was inconsistency in estimations, Machine Learning helped solve this problem by allowing banks carry out real-time data analysis of client's transactions, market trends and identifying potential risks associated with offering credit to customers. Machine learning does the impossible by carrying out predictive analysis in plan of manual analysis that are inconsistent and unreliable.
Machine learning is an impressive technology that marketers can make the most of, it carries out behavior analytics and is able to detail a customer's interaction with specific products from initial interaction with the organization to final purchase via attribution models. Machine learning takes marketing beyond customers opening accounts, banks can now create targeted campaigns and design best fit customer support processes.
With AI, complicated market analysis can be done without fuss, enabling real-time decision making for Hedge funds, this saves time that would previously have been wasted on manual data collection and analysis. AI technology gives room for varying investment strategies adopted within these industries by automating high-frequency trades (HFTs). Several Hedge funds have embraced AI (Two Sigma, Vatic Labs, Man AHL, DE Shaw, LLC, Cubist, Citadel, PDT Partners and Point72).
NewGenApps have established operations within a number of AI technologies like recommendation engines, chabots, etc. call them up today to handle your AI projects and for consultations.