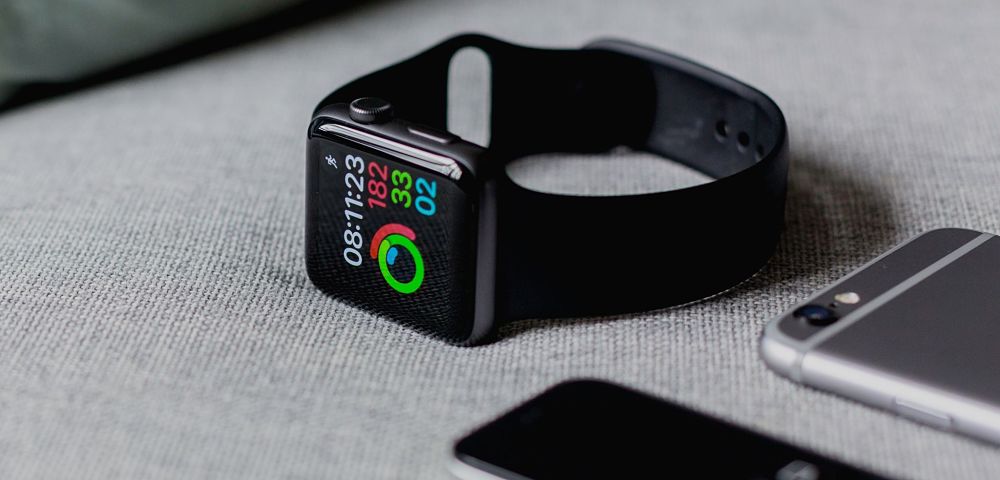 More disruption is headed to the healthcare industry, challenging the power of the incumbents in the sector, asserts Tony Daltorio, editor of Investing Alley The Market Cap.
JPMorgan (JPM), Warren Buffett's Berkshire Hathaway (BRK.A) and Amazon (AMZN) are looking to get into the healthcare space. Their aim is to create a not-for-profit healthcare company to lower the cost of healthcare for their collective one million employees.
Now, it seems that Apple (AAPL) is also getting serious about its push into healthcare. The hint about Apple's seriousness came at a keynote speech by CEO Tim Cook in September 2017 when he said the sector is one where Apple can have a "meaningful impact."
Cook said that Apple sees healthcare and wellness as a core part of its app, services and wearables strategy. Cook added that the healthcare market makes the smartphone market look small by comparison. He's right — with over $7 trillion in healthcare spending annually (about half of that in the U.S.), it's already about 10% of global GDP.
And think about Apple's built-in opportunity… the company has over 85 million iPhone users and over one billion Apple devices are actively being used around the globe. That is a number than dwarfs what any health insurer or healthcare provider can boast.
Apple has been slowly building its push into healthcare over the past several years. Its first foray into the health segment occurred in 2014, with the release of the Health app and HealthKit.
Then in March 2015 came the release of ResearchKit and the Apple Watch. Apple has used its HealthKit and ResearchKit software and data platforms to connect users' health information across third-party apps and into clinical research projects.
The move by Apple into health accelerated in 2016 with the purchase of the digital health company Gliimpse, along with some health-related hires such as experts in remote health monitoring. In 2017, Apple joined with start-up Health Gorilla to advance its quest to turn the iPhone into a comprehensive repository of users' electronic health records.
Today, Apple is working with Stanford University on a study to see if the Apple Watch's sensors can detect heart abnormalities. Apple is also working on a number of other health-related solutions, usually using the Apple Watch, such as non-invasive blood glucose monitoring.
And with an upcoming software update, iPhone owners will be able to download their electronic medical records directly from some U.S. hospitals. In January, Apple announced it was teaming up with 12 major hospital systems, such as John Hopkins, to enable patients to see all of their medical records on their iPhone.
And now Apple is taking an even bolder step. In February came word that Apple was preparing to launch a network of medical clinics for its employees and their families. The network is named the AC Wellness Network and is scheduled to launch this spring.
On Apple's website, it is described as an "independent medical practice dedicated to delivering compassionate, effective healthcare to the Apple employee population." This move to open its own medical practice doesn't mean Apple isn't willing to work with some of the incumbents in the sector. Here are just several examples:
In November, the company came to an agreement with Aetna (AET) to distribute more than 500,000 Apple Watches to its customers in 2018, broadening a pilot program that gave Apple Watches to Aetna employees. The special watches will be loaded with apps co-developed by the two companies to do things like reminding users when to take their medications.
When the technology is perfected, the goal is to give the watch to all of Aetna's health-insured population. This Apple strategy strikes me as sharing parallels with Apple's initial strategy of using carriers to subsidize the cost of the initial iPhone, essentially using the carriers as distribution channels.
Apple has also teamed up with several medical device makers to create iPhone-enabled devices, including Dexcom (DXCM) for glucose monitoring and Cochlear (CHEOY) for hearing aids.
As software becomes more and more important for medical device companies going forward, Apple could be positioning itself as an analytics, software and patient health platform for these companies to plug into rather than having to build these capabilities themselves.
And at the recent HIMSS18 annual conference Apple is teaming up with Cerner (CERN) to showcase to make healthcare records accessible in the Apple Health app. Cerner will also be offering a look at virtual health solutions that empower individuals to manage their health via telemedicine and remote monitoring technologies as well as intelligent solutions for hospitals as they adjust to rising costs and new technologies.
Healthcare could end up being a major part of the services business for Apple in a few years. Bad news for the incumbents, unless they have smart managements like the aforementioned companies and are teaming up with Apple and other technology firms. All those in the health field now need to remember the old saying, "An Apple a day…"
Tony Daltorio is editor of Investing Alley The Market Cap.
Subscribe to Investors Alley The Market Cap here…
About MoneyShow.com: Founded in 1981, MoneyShow is a privately held financial media company headquartered in Sarasota, Florida. As a global network of investing and trading education, MoneyShow presents an extensive agenda of live and online events that attract over 75,000 investors, traders and financial advisors around the world.