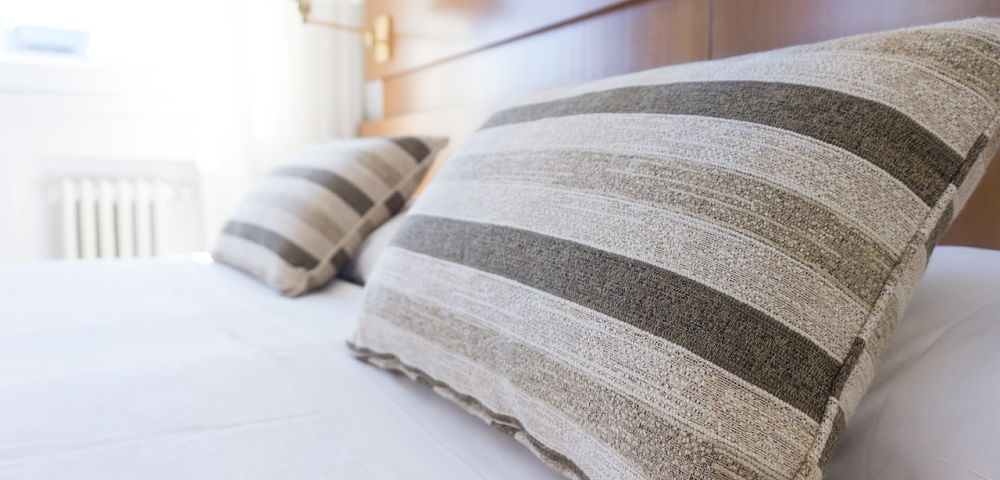 This is the story of a man and his pillow — and the addiction that nearly killed it all. It is a fascinating window into the soul and entrepreneurial spirit of America.
Mike Lindell grew up in Chaska, Minnesota. With so many lakes around his hometown, he spent a lot of time fishing and swimming. Schoolwork didn't interest him a great deal — too much rote and not enough connection with the real world of jobs and paychecks. However, Lindell was always curious and willing to give education the benefit of the doubt, so he enrolled at the University of Minnesota. He lasted just one quarter.
Then Lindell began working, always working, at any job that took his fancy or promised big returns. He quickly found out that he was not cut out to take orders from someone else. The second week he was employed at a supermarket, he disagreed with his boss and found himself out the door in a hurry — but before that happened, the boss did young Lindell a favor. He told Lindell that if he didn't like the way things were done at work he should go to work for himself. This sounded like good advice to Lindell, and so he never held a regular nine to five job again.
Lindell tried raising pigs. Banks were glad to loan him the startup capital to run porkers into bacon, and it looked like he had found his niche. But then the pigs decided to crash out en masse and invaded downtown Chaska. Not only was this bad PR for Lindell's pig farm, but the damages and liabilities drained away all his profits. After the swine market took a swan dive. Lindell bought a bar in Chaska with the little bit of money he had managed to save.
Unfortunately, Lindell also started using drugs. A beer and a snort of coke at the end of the night seemed like a good way to live. Until it wasn't. He got onto crack cocaine and lost everything — family, business, self-respect.
Then, one night he dreamed about a new kind of pillow. He put together a prototype, calling it MyPillow. He took samples to local stores, only to be told to get out and stay out. He was still doing drugs and didn't sleep or bathe much. A friend told him to rent a kiosk in a shopping center to peddle the pillows himself. Soon sales started to click. Customers kept coming back for more pillows — for their family and friends. Suddenly, MyPillow was a commercial success — even while Mike continued his downward spiral with drug abuse.
One night, according to his Strange Success interview with Jane Wells from CNBC, he got on his knees and just prayed for help to stop the craving. "I had one prayer that night. I said, God, I want to wake up in the morning and never have a desire again for this. I woke up the next day and, you got to realize this was years of crack addiction, I go wow, something's different; it was the most peaceful feeling I ever had," Lindell said.
The next day he stayed clean, and has stayed clean ever since — and that's been eight years. Lindell went on to become something of an infomercial celebrity, and his MyPillow continues to outsell most major pillow brands in America.
Lindell is one happy and grateful entrepreneur. His company employs some of his former friends who used to use crack. Lindell explains, "There aren't many successful crack addicts, I had so many friends that were on crack at the time and they've all quit now, too, so It can be done, people!"
Do you have an entrepreneurial story about overcoming obstacles? What are your thoughts on defying the odds like Mike Lindell? Please share in the comments below.