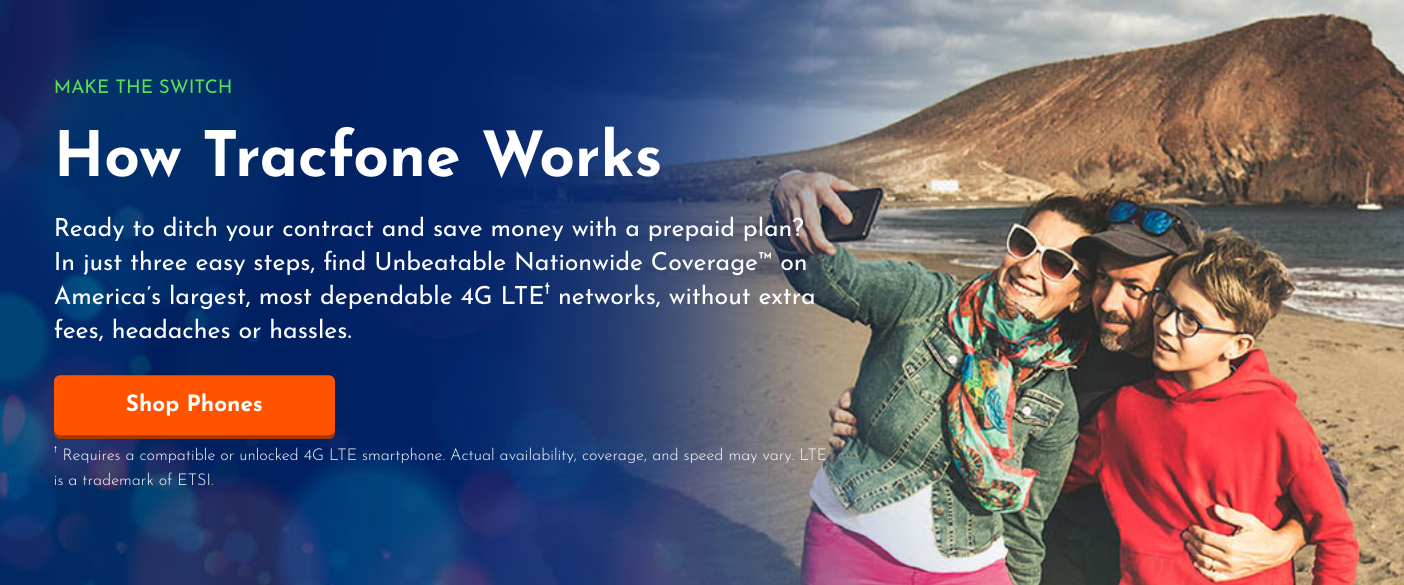 Finally, an acquisition from Verizon that makes sense. Verizon is a powerful wireless provider in the United States, but it does not have a solid position in the rapidly growing reseller or prepaid MVNO space. Acquiring Tracfone will help Verizon become a player in this important and growing space.
This move has Verizon CEO Hans Vestberg written all over it. This is one of the first important things he has done for the company since becoming CEO. In fact, this is one of the most important things Verizon has done in the last several years.
New CEO Hans Vestberg's marketing strategy may help Verizon finally grow
If the company plays its cards right, this could be very good news for Verizon with regards to growth. And that is something that interests every investor, worker and user.
In the past, Verizon made all sorts of crazy acquisitions like AOL and Yahoo. These were technology leaders of yesterday, but they are no longer growth stories.
Verizon's plan at the time was to make one plus one equal four. Acquiring them made absolutely no sense to me. And in fact, Verizon seemed lost in space for years trying to find a new direction for growth. They tried and failed, time after time.
This is a shift in marketing strategy for Verizon. If the company is successful in this acquisition, and if it can transform and grow Tracfone, this could be great news for investors. Now we must wait and see if this actually happens.
AT&T, WarnerMedia, AT&T TV, HBO Max, Cricket Wireless and more
In recent years, Verizon's competitors have been very active.
AT&T acquired DirecTV then Time Warner. Today the company's AT&T TV, HBO Max, WarnerMedia, Warner Brothers Studio, CNN and other assets are building for a powerful united growth path.
T-Mobile recovered, got spectrum and is now growing
T-Mobile had recovered from a near death experience a few short years ago. Now after acquiring Sprint, the company finally has the spectrum it needs. This gives T-Mobile a longer runway for wireless growth. It has not yet moved into other areas, but it will at some point.
So, while the rest of the wireless industry seemed to be changing and growing, Verizon also seemed stuck in the mud.
Verizon was in limbo for many years.
Verizon had a solid wireless network and a strong brand name but seemed to be in a bloated condition. The company had no strategy for growth, and Yahoo and AOL were not going to do it.
New CEO Hans Vestberg is now making his first moves and so far, I like what I see. If he keeps this up, he could create a new growth strategy for Verizon —something the company had been searching for over the last several years, yet never found.
Tracfone Wireless is a Mexican company owned by America Movil. While its service was relatively simple, reliability was so-so and trying to get a hold of customer service to solve problems was complicated for many users. Users liked the low price but disliked the poor customer service experience.
Prepaid wireless market is exploding with growth
Yesterday, Tracfone marketing was targeted at low income or foreign customers. However, the prepaid market is exploding with growth from ordinary US citizens. That's the market into which Verizon wants to sink its teeth.
AT&T owns Cricket Wireless and a few other prepaid brands. These are excellent quality, and they market to a wider and growing audience.
That's the opportunity Verizon sees. This is the direction I said Verizon should have been taking for the last several years.
I am glad the company has finally have woken up and smelled the coffee. I think this could be the start of some real growth for Verizon. We'll just have to wait and see.
Verizon has the ability to make Tracfone better
It won't be easy. There is plenty of work to do once the deal is approved and finalized.
Verizon has the ability to make Tracfone better. Verizon can improve the quality and the customer experience, expand the services the customer can get and use, make it easier to upgrade or downgrade as the user needs change.
Verizon can take a lesson from Xfinity Mobile, Spectrum Mobile and Altice Mobile. These are three cable TV companies who got into the wireless space. In fact, Xfinity and Spectrum actually resell Verizon Wireless.
Tracfone can learn from Xfinity Mobile, Spectrum Mobile, Altice Mobile
That means Verizon should have the knowledge set to dramatically improve the Tracfone product and customer experience.
So, now we wait to see what Verizon has planned for Tracfone. I don't expect this acquisition to be approved until next year. Hopefully, there will not be any pushback.
When complete, I fully expect Verizon to completely modernize and improve Tracfone for the next wireless era on which we are embarking.
I expect new marketing, clear messaging, a USA-focused message and better customer experiences.
I also expect Verizon to market to ordinary Americans who prefer a lower cost, but still high-quality wireless user experience. Let's see what Verizon does next.
Jeff Kagan is an Equities.com columnist. Kagan is an Industry Analyst, Thought Leader, Key Opinion Leader, KOL, and Influencer focused on Wireless, Telecom, Pay TV, Cloud, AI, IoT, Tele Health, Healthcare, Automotive and Self-Driving cars. Email him at [email protected] His web site is www.jeffKAGAN.com. Follow him on Twitter @jeffkagan and LinkedIn www.linkedin.com/in/jeff-kagan/
_____
Equities Columnist: Jeff Kagan
Source: Equities News