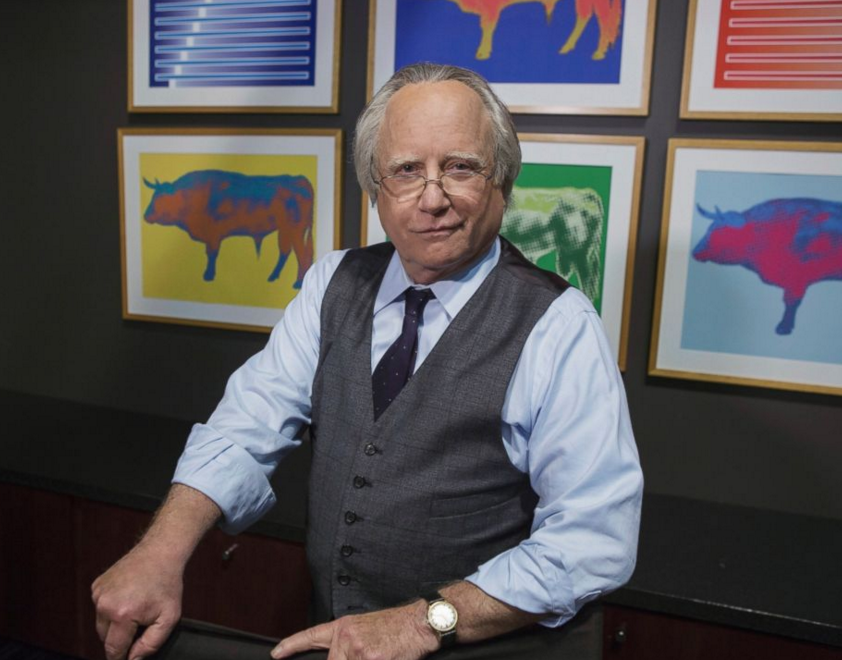 This week, ABC aired their miniseries event "Madoff," the first of two TV projects about the reviled Bernie Madoff and his now infamous Ponzi scheme that lost investors upwards of $65 billion dollars. The second, "The Wizard of Lies," premieres on HBO later this year. Of the two programs, Lies is widely considered to be the more prestigious, thanks to HBO's sterling reputation and a cast that includes Robert DeNiro as Madoff and Michelle Pfeiffer as his wife Ruth. Yet, despite plenty of melodrama and no small amount of scenery chewing by reliable scenery chewer Richard Dreyfuss, ABC's "Madoff" hews closer to the facts than you might assume (and much closer than Madoff himself ever did).

Critical response to the miniseries has been mixed, but most experts on the Madoff case agree that while many details of Madoff's scheme are known only to Madoff himself (it's debatable how much his wife Ruth was aware of her husband's misdeeds), "Madoff" presents the events that are known with a surprising degree of accuracy. ABC asserts that the miniseries is based on the book "The Madoff Chronicles," by ABC Chief Investigative Correspondent Brian Ross (conveniently enough). However, in a New York Times piece on the miniseries, Joe Nocera claims "the miniseries tells its story far more lucidly than Mr. Ross' scattershot book."
Granted, for anyone with a degree in economics, or even a passing interest in investing, the financial details of the mini-series probably aren't particularly shocking. But for the average network TV-watcher, spending a few hours learning about Madoff and his schemes will likely have proved rather eye-opening. "Madoff's" writers do a serviceable job of explaining how a Ponzi scheme works, and make clear the ineptitude of the SEC's investigation into Madoff's fraudulent investment firm, highlighting the fact that a crook like Madoff can only function when others aren't doing their jobs effectively.
Perhaps most importantly, Dreyfuss does excellent work as Madoff himself. While he certainly hams it up from time to time, this seems to largely be in step with Madoff's character, who was very well liked before he was universally loathed. Time and again, we see Madoff smiling and laughing warmly with the very people he's conning - many of whom his own friends - as well as lying to his family. It's a reminder that while fraud on Wall Street may seem to take on ever-more complex forms, in the end it all comes down to an excess of greed and an utter lack of ethics.
"Madoff" can be seen at ABC.go.com.
DISCLOSURE: The views and opinions expressed in this article are those of the authors, and do not represent the views of equities.com. Readers should not consider statements made by the author as formal recommendations and should consult their financial advisor before making any investment decisions. To read our full disclosure, please go to: http://www.equities.com/disclaimer