​Housing and Consumer Confidence both Weakening
Michael Markowski Follow |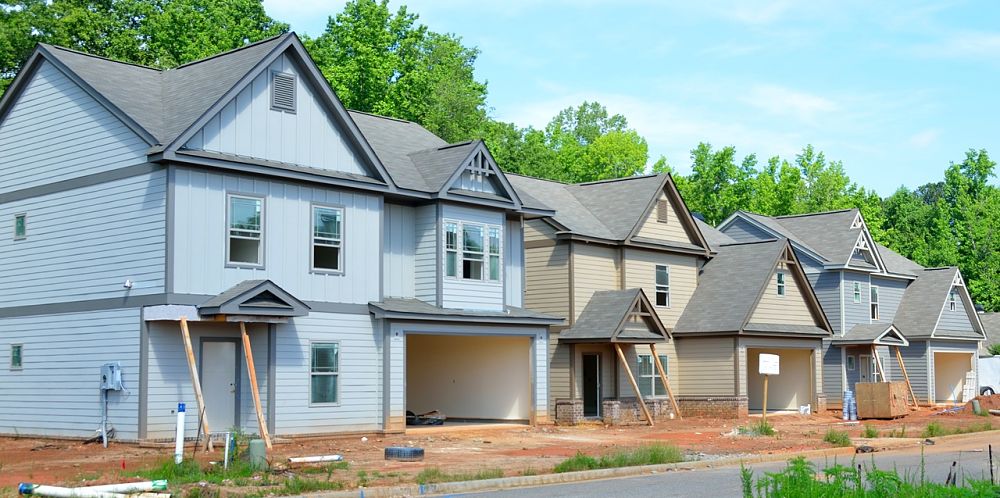 According to today's housing report from the US Commerce department new single-family home sales in July declined by 1.7% to the lowest level since October 2017.The decline along with last week's declines for existing home sale prices and consumer confidence do not bode well for the economy and the market.

Sales in the South declined by 3.3%.Sales in the West were up 10.9% and in Midwest were up by 9.9%.The decline for the Northeast was 52.3% which was the lowest since September 2015.The median new house price rose 6.0 percent to $328,700 in July from June. There were 309,000 new homes on the market in July, the most since March 2009 and up 2.0 percent from June.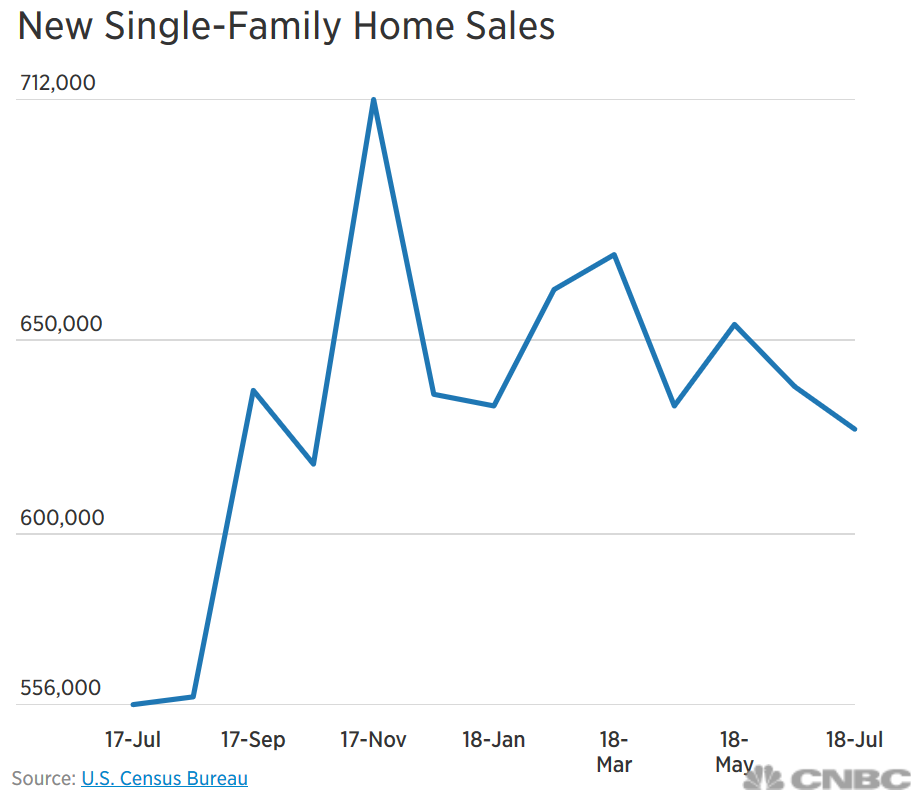 According to last week's statistics for existing home sales approximately 14 percent of all existing home listings in June underwent a price cut.That is up from a recent low of 11.7 percent at the end of 2016, according to a new report from Zillow.CNBC also reported that price growth for existing homes was slowing in nearly half of the 35 largest U.S. metropolitan markets.See "Housing tipping back to buyer's market as sellers cut prices", CNBCAugust 17, 2018.
The decline in consumer confidence for the fourth consecutive month as reported by the University of Michigan's monthly survey after reaching a multi-year high in April of 2018 is also predicting the that economy may have hit its peak for this cycle.See "Consumer Sentiment Declines for 4th consecutive month", BullsnBears.com, August 19, 2018
For those investors who want to get out of the market which is currently trading at its all-time high and yet have the potential for their portfolios to grow I am recommending the deployment of a 90/10 Crash Protection Strategy. For information on the strategy which is the only fail-safe strategy that one can utilize to protect liquid assets from crashes, recessions and depressions view video below entitled "Profit From the Crash".
For continuous coverage on the US economy and the other dozen subjects that I cover go to www.bullsnbears.com: .
DISCLOSURE: The views and opinions expressed in this article are those of the authors, and do not represent the views of equities.com. Readers should not consider statements made by the author as formal recommendations and should consult their financial advisor before making any investment decisions. To read our full disclosure, please go to: http://www.equities.com/disclaimer