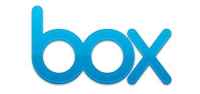 Based in Los Altos, CA, Box, Inc. (BOX) scheduled a $150 million IPO on NYSE with a market capitalization of $1.43 billion at a price range midpoint of $12 for Friday, Jan. 23, 2015. Full IPO calendar & reports HERE:
BOX provides a subscription-based cloud-based, mobile-optimized Enterprise Content Collaboration platform that enables organizations of all sizes to easily and securely manage their content and collaborate internally and externally: data cloud storage & collaboration. The company's description is as follows:
Box's mission is to make businesses of all sizes more productive, competitive, and collaborative by connecting people and their most important information. Content on Box can be securely shared and easily accessed on the web and through mobile applications, and extended to partner applications, such as NetSuite and Salesforce. Headquartered in Los Altos, CA, Box is privately held and backed by several leading venture capital firms and strategic investors.
The company's management includes Aaron Levie, Chief Executive Officer and Cofounder, and Dylan Smith, Chief Financial Officer and Cofounder. According to Box's website, notable investors include Andreessen Horowitz, Bessemer Venture Partners, and Draper Fisher Jurvetson.
Can BOX get to breakeven?
DISCLOSURE: The views and opinions expressed in this article are those of the authors, and do not represent the views of equities.com. Readers should not consider statements made by the author as formal recommendations and should consult their financial advisor before making any investment decisions. To read our full disclosure, please go to: http://www.equities.com/disclaimer