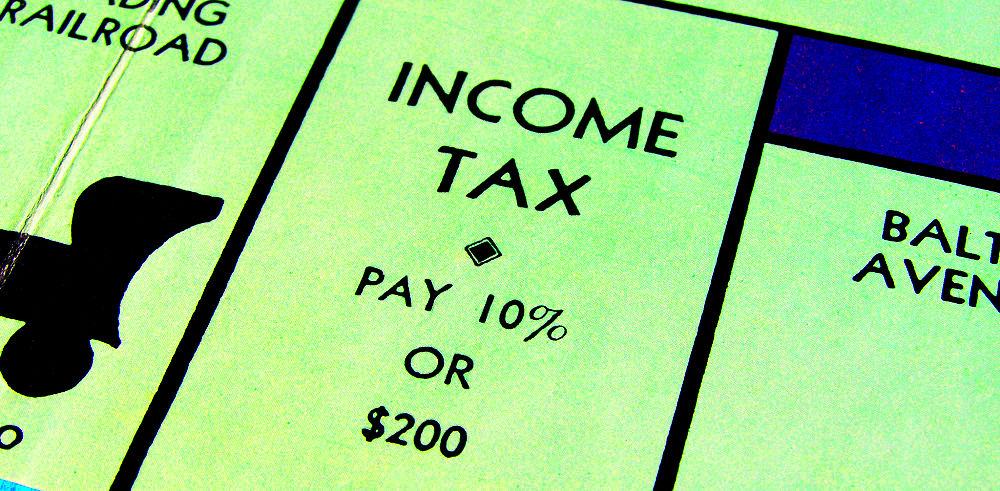 Image via Chris Potter/Flickr CC
You've heard the old line about three kinds of falsehoods: lies, damned lies, and statistics. All three are easy to find on the Internet.
Unlike lies, though, statistics can be useful if taken with a grain of salt.
For instance, you want to remember that correlation doesn't equal causation. If event A repeatedly occurs right before event B, it doesn't mean A causes B. Maybe they're connected, or maybe it's just coincidence. You can't be sure until you dig deeper.
This matters for both economic and public policy questions. Recently, I got a useful reminder of this that might surprise you. It has to do with moving millionaires.
Mobile Taxpayers Threaten Retirement Plans
Many analysts (including me) worry about a pension fund crisis on the state and local level. Low interest rates and poor investments threaten public employees' retirement plans. Many of which weren't fully funded in the first place.
A big part of the problem is that taxpayers in the US can (and do) move. High-tax states that desperately need the revenue to fund pension obligations may see their wealthiest residents move to lower-tax states.
The evidence certainly is there. For years, the populations of high-tax states have been shrinking while low-tax states have been gaining residents.
But that's just correlation.
Are people really leaving the high-tax states because the taxes are so high?
And are the people leaving high-tax states the same people who pay the highest tax rates?
This is where the "proof" gets murky.
We know many wealthy people have not fled New York, California, and other high-tax places, and don't intend to, so apparently, there are reasons to stay.
Millionaires Don't Move Because of High Taxes
In his 2017 book, The Myth of Millionaire Tax Flight: How Place Still Matters for the Rich, Stanford University sociologist Cristobal Young questioned whether wealthy people are really so mobile.
Young's research, based on 13 years of tax data for every US millionaire, says the opposite is more accurate. Only about 2.5% of millionaires moved to new states each year, and not all went to lower-tax states.
One reason is that millionaires tend to be older people with deep roots in their communities. They have family and business ties. They like living where they do.
Yet clearly, somebody has been moving. Who is it?
Answer: mostly young people, particularly recent college graduates. They are four times as likely as millionaires to move in any given year, and taxes aren't the reason. They follow jobs and educational opportunities.
Now, you can certainly argue with Young's data. Even if he's right, he may not remain so. Technology is slowly breaking the ties between residence, work, and family. I think that trend will continue.
The broader point: This obvious "fact"—high taxes drive out wealthy people—really isn't so iron-clad, once you look closer.
But you won't know that unless you see the other side… which is hard because we're all surrounded by oceans of conflicting data.
Join hundreds of thousands of other readers of Thoughts from the Frontline
Sharp macroeconomic analysis, big market calls, and shrewd predictions are all in a week's work for visionary thinker and acclaimed financial expert John Mauldin. Since 2001, investors have turned to his Thoughts from the Frontline to be informed about what's really going on in the economy. Join hundreds of thousands of readers, and get it free in your inbox every week.