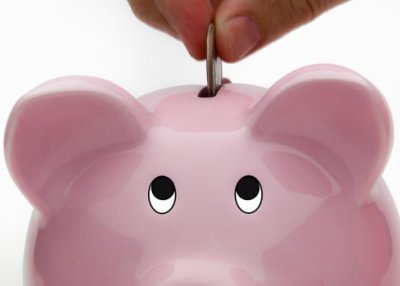 Around 15 years ago, Joseph Piotroski, an accounting professor at University of Chicago, formulated a strategy for pinpointing value-priced stocks likely to outperform the overall market.

In a nutshell, Piotroski's strategy involved defining a universe of cheap stocks, based on price to book ratios. From that universe, he pinpointed those with the best track records of improving fundamentals, which he defined as increasing profitability while at the same time cutting debt. Over the years, stocks meeting Piotroski's requirements have been shown to outperform other value-based strategies, as well as the overall market.
I've been experimenting with adapting Piotroski's principals to high-dividend payers, but not necessarily value-priced stocks. I've maintained Piotroski's basic strategy, but tinkered with the details, particularly, putting more emphasis on cash flow growth.
My version, which I creatively dubbed, High-Dividend Payers with Improving Fundamentals," has produced promising results over a variety of time periods. However, as you've heard; historical results don't necessarily predict the future. So, with that caveat, here's my current list.
Ticker

Name

Recent Price

Dividend Yield

$GAS

AGL Resources

50.07

4.1%

$CMTL

Comtech Telecommunications

35.25

3.4%

$CMRE

Costamare

19.60

5.7%

---

---

$DIN

DineEquity

104.49

3.4%

$PLOW

Douglas Dynamics

21.90

4.0%

$DUK

Duke Energy

79.84

4.0%

$ETR

Entergy

79.12

4.2%

$SCHN

Schnitzer Steel Industries

17.19

4.4%

$TRGP

Targa Resources

93.93

3.3%

$WDR

Waddell & Reed Financial

49.94

3.4%

$WILN

Wi-LAN

2.71

6.1%
As is the case with the results produced by any screen, consider these stocks to be research candidates, not a buy list. My testing has found good results for holding periods as short as four weeks. So, I'll revisit the list in a month and report on the results.
For tips and information on the best utilities and dividend stocks from Harry Domash, please check out Dividend Detective.
DISCLOSURE: The views and opinions expressed in this article are those of the authors, and do not represent the views of equities.com. Readers should not consider statements made by the author as formal recommendations and should consult their financial advisor before making any investment decisions. To read our full disclosure, please go to: http://www.equities.com/disclaimer