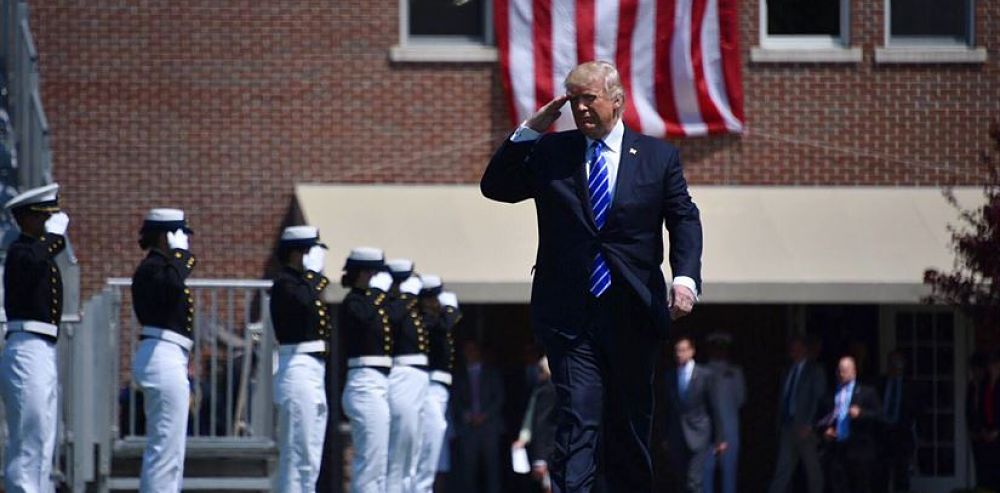 Last month's Buenos Aires G20 summit was a chance for world leaders to forge common ground on important global issues.
That's not exactly what happened. But President Trump's trade discussion with Chinese president Xi Jinping looked initially like a bright spot.
They agreed to stop making things worse for a few months, at least. Markets were more skeptical after digesting the news. And rightly so.
There are real issues with China on intellectual property and more. It is not unreasonable to ask for an open and fair playing field.
China is no longer an emerging market nation. It has emerged, at least the eastern half. Beijing should play by the same rules as the rest of the developed world.
But getting agreement with China is going to be a hard slog.
One encouraging but little-reported G20 event: US Secretary of State Mike Pompeo and Treasury Secretary Steven Mnuchin gathered their peers from the smaller G7 group for an unscheduled dinner.
According to political expert Ian Bremmer, they made significant progress on working together to solve the China issues. This should be positive if it continues.
Bad News for Europe
Meanwhile, Louis Gave, Founding Partner and CEO of Gavekal Research, explains why problems with China may be bad news for Europe at a time when Europe doesn't need any more challenges (bold is mine).
It is no secret that Trump is surrounded by men who want to "take China down," who have argued at length that China is a house of cards built on unsustainable credit, and that all the US needs to do is give a gentle nudge for the whole edifice to come crashing down. So far, this talk of China's vulnerability has proved way off-target. For all of the dire predictions of an imminent debt crisis and financial meltdown, China is still standing very much upright.
So, if Trump wants a win, where should he look? If a long cold war of attrition with China doesn't look promising, perhaps bashing Europe—specifically Europe's auto industry and lack of defense spending—could prove more attractive, especially as Europe is now politically rudderless and economically slowing. My bet would be that in the coming weeks, Trump stops speaking about China, and instead starts bashing Europe. And doubtless his favorite targets will be France and Germany, perhaps as payback for the slights he endured at last month's commemoration of the World War I armistice. If nothing else, Trump has shown that he is a firm believer in the old adage that revenge is a dish best served cold.
I pay attention when Louis speaks. He often sees events that happen "around the curve."
His premise is simple: The automotive industry drives the German economy. Germany, in turn, drives the European economy.
So if Trump decides to follow through on the car tariffs he's threatened, it could be a serious blow. German auto executives met with him in Washington this week but the threat is still alive.
Perfect Storm
At the same time, Europe could soon face monetary tightening, hard Brexit, an Italian breakdown, popular unrest not just in France but all over, a trade war, and a German/Italian bank crisis all at the same time.
And this is not a far-off possibility. It could all be happening in the next three or four months.
If some combination of these crises develops into a perfect storm, the pain won't stay in Europe.
US, Canadian, Latin American, and Asian companies that do business with Europe will lose sales and have to lay off workers. Lenders everywhere who own euro debt will face losses.
Highly leveraged derivatives could blow up, forcing bailouts and currency interventions. We don't know where it would lead but certainly nowhere good.
And it will end up being played out in the equity markets all over the world.
Join hundreds of thousands of other readers of Thoughts from the Frontline
Sharp macroeconomic analysis, big market calls, and shrewd predictions are all in a week's work for visionary thinker and acclaimed financial expert John Mauldin. Since 2001, investors have turned to his Thoughts from the Frontline to be informed about what's really going on in the economy. Join hundreds of thousands of readers, and get it free in your inbox every week.