Here's What the Latest Hemispherx Biopharma Data Means for the Company
Mark Collins Follow |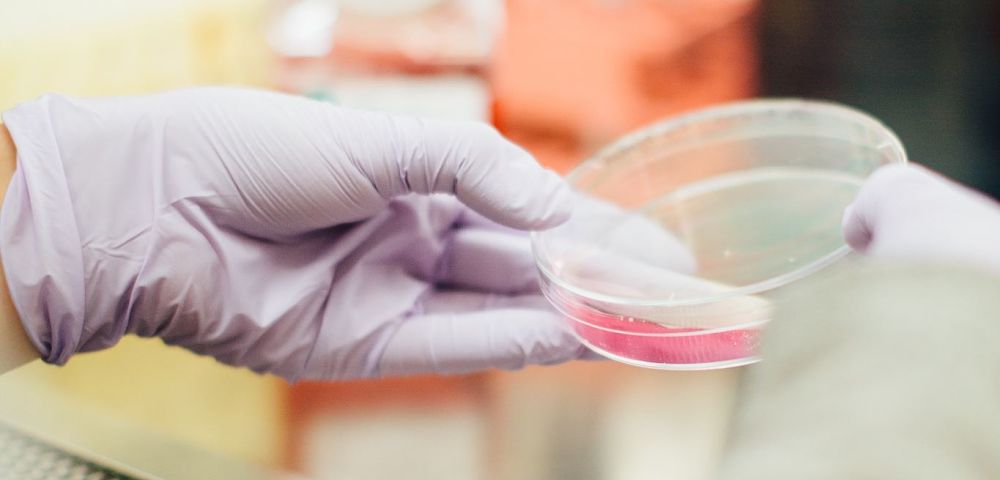 Hemispherx Biopharma, Inc. (HEB) just presented data from its lead investigational asset at the Immuno-Oncology Frontiers Conference in Miami, FL, which took place on January 24, 2018.
The company is up more than 65% since the start of 2018 and the latest data presentation serves to compound the positive sentiment associated with Hemispherx right now, suggesting that we might see further upside moving forward into the remainder of the first quarter of the year and beyond, particularly as the investigational program in question matures towards commercialization.
With this in mind, here's a look at what the latest data tells markets about the program and the asset that underpins it and a discussion of what we should be looking for next as indicative of positive fundamental progress.
So, for anyone new to this company, Hemispherx is trying to bring a drug to market called Ampligen. The primary target indication for Ampligen is a condition called Myalgic Encephalomyelitis/Chronic Fatigue Syndrome (ME/CFS), which is a condition associated with chronic tiredness and the subsequent inability to carry out even the most basic tasks.
There's no approved therapy in the US for ME right now and, with Ampligen, Hemispherx is trying to offer this patient population a much needed treatment. The drug is already approved in Argentina and, right now, Hemispherx is trying to build on this approval and leverage it so as to support a regulatory application in the US.
Anyway, that's not the focus here.
While that indication is what we might refer to as the primary program, the company is also investigating the potential impact of Ampligen when used in combination with existing cancer drugs as an oncology adjuvant. And it's this combination type treatment that the latest presentation addressed.
Researchers at University of Pittsburgh Cancer Institute and Roswell Park Cancer Institute combined Ampligen with alpha interferon and COX-2 inhibitors and investigated its impact on the proliferation of cancer cells in solid tumor cancers. Alpha interferon is given to stimulate the body's immune system to fight some types of cancer and it's becoming a standard of care therapy, especially against the backdrop of the wave of immunotherapy type drugs that hit the market over the last five years. COX-2 inhibitors are a type of nonsteroidal anti-inflammatory drug that target enzymes that cause inflammation and pain. Ampligen serves to reduce the prevalence of the inflammatory processes that lead to the environment in which tumor cells exist (and proliferate) being conducive to unchecked growth (i.e., the environments that help a tumor cell remain undetected by, and, in turn, resistant to, the immune system).
By combining these three types of therapy, then, the idea is that each can contribute towards a sort of three pronged attack on solid tumors – reduce the inflammation, attract the killer immune cells that target cancer cells and stop said cancer cells from hiding from the immune system of the patient.
And as was presented, it seems to work.
The research found that the combinational regimen promotes accumulation of killer T cells in the tumor microenvironment and shows strong therapeutic synergy with checkpoint inhibitors such as anti-PD-1/PD-L1 agents in mouse models of ovarian and colorectal cancers.
So what's next?
It's important to realize these were animal studies, so the exact implications of this sort of combination treatment in human patients remains to be seen. Often, clinical benefit in mouse models doesn't translate to benefit (or translates to a reduced benefit) in humans.
With that said, however, there's already an established database of safety results surrounding Ampligen, so it's not going to have too hard a time getting into the clinic under conditions in which the company can test out its hypothesis in humans.
As far as this program is concerned, then, that's what's next – an IND to the FDA that supports the testing of Ampligen when used as a combination with current cancer compounds in a human clinical trial.
Zooming out a little, this program is also important from another perspective – it serves to further reinforce the clinical impact that Ampligen can have when administered, be that as part of a combination of compounds or otherwise, in patients.
One of the sticking points of the ME program is that the FDA isn't yet convinced of the drug's ability to induce a physiological response in patients. As the oncology program matures, it should shore up the argument that this drug does have an affect post-administration and, in turn, could serve to reinforce the ME program as and when it goes in front of the FDA as part of a registration application in the US.
DISCLOSURE: Disclosure: the author has no positions in any of the stocks mentioned in this piece.

---
The views and opinions expressed in this article are those of the authors, and do not necessarily represent the views of equities.com. Readers should not consider statements made by the author as formal recommendations and should consult their financial advisor before making any investment decisions. To read our full disclosure, please go to: http://www.equities.com/disclaimer.
---
Discover: Trending Events
---
You May Also Like
| Symbol | Last Price | Change | % Change |
| --- | --- | --- | --- |
| AAPL | | | |
| AMZN | | | |
| HD | | | |
| JPM | | | |
| IBM | | | |
| BA | | | |
| WMT | | | |
| DIS | | | |
| GOOG | | | |
| XOM | | | |
| BRK.A | | | |
| FB | | | |
| JNJ | | | |
| WFC | | | |
| T | | | |
| NFLX | | | |
| TSLA | | | |
| V | | | |
| UNH | | | |
| PG | | | |