​HempAmericana might be an Undervalued Company to Watch in the CBD Craze
Stephen L Kanaval Follow |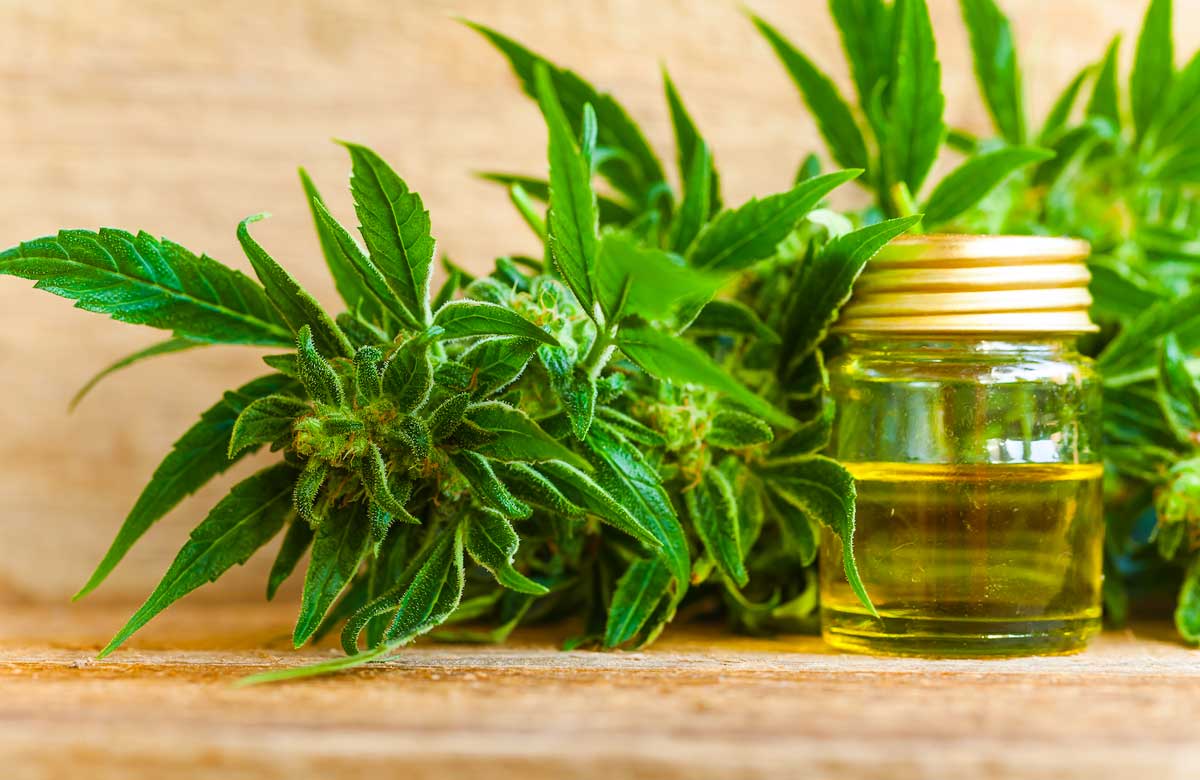 The signing of the new Hemp Bill has put a bow on a historic year for cannabis. Hemp farmers will receive subsidies and vendors can now sell across state lines and overall will see less federal oversight. This is great news for company's producing cannabidiol - the nonpsychoactive compound extracted from hemp that many believe will be an alternative medicine for numerous ailments - and one specifically we are watching is HempAmericana, Inc. (HMPQ).

Just after Thanksgiving, HMPQ announced a 4,000 lb. hemp flower harvest estimated to bring in $1M in revenue. Grown at their Union Farm in Union, Maine, this harvest consisted of 3,831 plants made into distillate at their processing facility in Augusta. The reason this harvest was so intriguing is the problems the company encountered. According to reports by the company, there were infrastructure issues along with pests to combat, and even with all of this, HempAmericana come out with a finished product. The company has white label partnerships in place along with its own brand, Weed Got Oil!
Overcoming Adversity at their Maine Farm
"This first grow season was an adventure, to say the least. We battled against pests, nuisances, diseases, inclement weather, and crime," CEO Salvador Rosillo. "We were prepared for the roller coaster ride, and we handled these challenges with determination and professionalism along the way. We stepped up our game and rescued great success from the jaws of adversity."
The company converted a fallow garlic farm into a 10-acre industrial hemp farm. Quickly, the company has built greenhouses and manpower to accelerate production.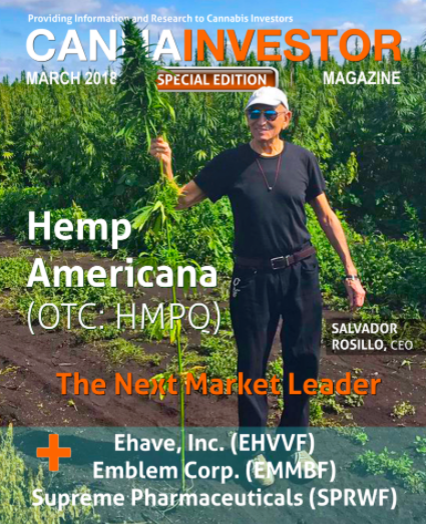 Furthermore, the $1 million the company is predicted to make from the sale of this distillate is not going to pay down debt. HMPQ retired all their debt this year and the balance sheet looks clear.
"The Micro-Cap space is dominated by large Convertible obligations," Rosillo stated when the announcement was made. "It has long been the structure of choice by many funds for capital allocation to small publicly-traded companies. However, it can result in serious dilution risk for common equity holders. I am very proud to let our shareholders know that the HempAmericana balance sheet is now completely free of this burden."
Debt retired, Rosillo and his team are investing in pieces to make them more competitive in the CBD space. The company upgraded their extraction system in Augusta with a solvent recovery system allowing for multiple batches to processes each day along with improved concentrate quality.
Rosillo has long been invested in the cannabis/hemp market. Born in Mexico, the CEO was a member of New York's "Club" that sold medical cannabis to those suffering from HIV and made his money betting on cannabis stocks early. For its own right, HMPQ's stock has been rallying to close the year, up more than 60% over the last month with strong volume. Analysts in the industry have written reports that the stock is undervalued at its current price based on their infrastructure, equipment, the passage of the new Hemp Bill and the company's potential supply agreements.
DISCLOSURE: The views and opinions expressed in this article are those of the authors, and do not represent the views of equities.com. Readers should not consider statements made by the author as formal recommendations and should consult their financial advisor before making any investment decisions. To read our full disclosure, please go to: http://www.equities.com/disclaimer
Companies