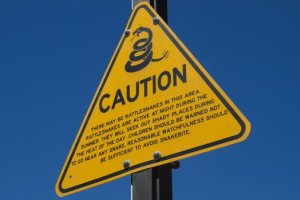 It is not "what is announced", what is important is how the market responds to the news. Obviously today's new jobs numbers were positive for the country, but the reaction by the market suggests heightened risk for your equity portfolios.
While we still have not completely climbed the "Wall of Worry" and I still suspect we hit DOW 20,000 before the next real bear market rolls in, I have personally taken several defensive measures today. The action in the real estate sector today suggests the market is more freighted about interest rates then thinking new jobs = more houses sold.
---
---
I have cut back on my long positions, raised cash, and have taken positions in ETF's negatively correlated to the market. This has been a great market. Remember i,t went up while most people were scared of the job market and terrified of the economy. It's a reminder that the economy and the stock market are not linked at the hip over the short term. Let me also remind you of another important Wall St. saying...it is dangerous to pick up pennies in front of a steamroller. I know I won't be having the last drink at this party.
Longs- (AMOT) , ($QRVO), (HDB) , (TSEM)
Shorts- using negatively correlated ETF's
DISCLOSURE: The views and opinions expressed in this article are those of the authors, and do not represent the views of equities.com. Readers should not consider statements made by the author as formal recommendations and should consult their financial advisor before making any investment decisions. To read our full disclosure, please go to: http://www.equities.com/disclaimer