Hedge Fund Manager Thinks Kodak's Blockchain and Crytpocurrency Plans Won't Save Shareholders
David Jackson, MBA Follow |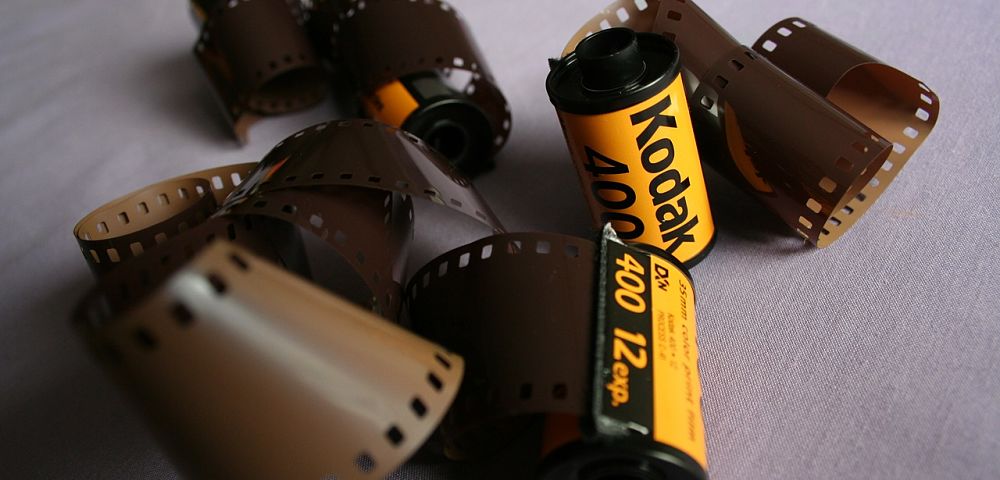 It wasn't too long after Kodak announced its plan to license its brand for a blockchain-based image rights management platform called KodakOne and photo-centric cryptocurrency KodakCoin that investors jumped on the opportunity to bet against the stock. About one-third of Kodak's shares are traded as short positions. So it's not surprising that prominent short seller Sahm Adrangi of Kerrisdale Capital recently issued a negative report on the 138-year old imaging company, arguing that potential ICO proceeds and royalty revenue from KodakOne will not be enough to avoid equity dilution or a credit default.
The hedge fund argues that while blockchain is a legitimate technology that can potentially disrupt many industries, photo licensing and management is just not one of them. Kerrisdale explains that once IP data is stored in a blockchain, IP data may be immutable, but that doesn't mean it irrefutably establishes rightful ownership. The firm gives an example where an image is slightly altered with a slight change to the resolution or contrast – that small change would result in a completely different hash. Blockchain doesn't "know" the altered image is really the same as the first but with an imperceptible difference. Someone can therefore take an image, alter it, and register/upload it as their own. Or, more simply, someone can obtain a photo from a public photo-sharing account or from one's own Shutterstock license, register those in the blockchain as one's own, and expect payment. Now, the immutability of a blockchain becomes a hindrance because there's no way to correct the error and no way to reverse a payment. Kerrisdale points out that ironically, blockchain has now enabled someone to defraud a content creator, not protect him.
Sahm Adrangi believes that the use of KODAKCoin as a means for paying photographers makes no practical sense at all. Because the KODAKCoin ICO will be offered under SEC guidelines as a 506 (c) exempt token security, it will be marketed only to accredited investors. This means unless a photographer makes $200k a year or has a net worth of over $1m, he or she cannot participate in the ICO. The tokens cannot be transferred or sold for a year after the offering, at which point it can be more freely exchanged, but only until the number of token holders reaches more than 500 accredited or 2,000 non-accredited individuals, at which point a separate registration requirement under Section 12G of the 1934 Securities Exchange Act kicks in. This all means the cryptocurrency will not be widely used by photographers or image buyers anytime soon, only cryptocurrency speculators.
Further, Kodak is not a developer or owner of any blockchain technology. Rather, WENN Digital is the developer of KodakOne and Kodak is merely the licensor of the brand to the KodakOne platform. Kodak will collect royalty payments tied to transactions processed. Kodak will also have an undisclosed stake in the planned $20m ICO of KODAKCoin, which delayed its launch in order to vet potential accredited investors. Thus evaluating the probability of success for KodakOne rests on WENN Digital and its lead advisor and KodakCoin ICO marketer, AppCoin.
WENN Digital had origins as a German-based IP trolling company called Ryde GmbH, which WENN Digital's CEO Jan Denecke served as managing director. Ryde/WENN Digital tried to launch Ryde Coin, a cryptocurrency aimed at benefiting paparazzi, but failed to gain any support. Eventually Ryde was able to strike a deal with Kodak and used AppCoin to promote the new partnership and ICO. Like WENN Digital, AppCoin has a dubious past.
AppCoin is a young 7-month old ICO marketing and PR services firm originally named and operated as Redstone Literary Agents, Inc. The ICO marketing firm's sole client is WENN Digital and owns 7.5% of the common stock of WENN Digital. AppCoin is led by CEO Cameron Chell, a stock promoter with a history of security violations. Chell is banned from a Canadian exchange for the improper sales of securities, was a business partner of a convicted perpetrator of securities fraud which resulted in the indictment of 58 people, and was forced to step down as CEO of the tech incubator he founded, only to be replaced by someone arrested five months later for running a boiler room telemarketing scam. AppCoin has two executive officers and zero employees, and a listed business address that is the back alley of Chell's house.
Sahm Adrangi also warns Kodak shareholders about highly suspicious trading activities by Kodak's board members. The day before Kodak announced its blockchain and cryptocurrency plans, five board members awarded themselves 370,974 restricted stock units. Kerrisdale reviewed relevant publicly available documents with a senior partner at a highly ranked global law firm and a former senior counsel in the Enforcement Division of the SEC with 13 years' experience planning and conducting investigations into potential violations, and both experts unable to find sufficient documentation to negate the assumption that transactions were conducted on the basis of material, non-public information. Kerrisdale concluded that the transactions suggest a violation of fiduciary duty and could draw a SEC investigation, resulting in the lowering of Kodak's stock value.
Ultimately Sahm Adrangi believes that potential royalty payments from KodakOne and ICO proceeds from KodakCoin won't save Kodak from its poor performance or high probability of credit default and restructuring in the near future. Kerrisdale cites 3Q17 results that showed a significant drop in key operating segments, particularly in growth-oriented business lines previously relied upon to offset declining legacy revenue. While management blamed a slowdown in the broader commercial printing market, an industry check and review of public comments from peers suggest the decline is idiosyncratic and attributable to the weakening competitive positioning.
Sahm Adrangi views KodakOne as barely more than a concept and will not provide substantial royalty revenue to help maintain debt covenant compliance and service the company's $600m of high coupon debt obligations. Kerrisdale views the equity as worthless, implying downside of -100% by using a 5.5x EBITDA multiple, in-line with the high-end of where shares have traded since 2014; including a forward 2018E cash balance to capture ongoing cash burn while excluding cash held in China, given repatriation restrictions which limit its availability for debt service; and including $25m in crypto-assets despite the negligible value Kodak will recognize in the eventual ICO.
DISCLOSURE: The views and opinions expressed in this article are those of the authors, and do not represent the views of equities.com. Readers should not consider statements made by the author as formal recommendations and should consult their financial advisor before making any investment decisions. To read our full disclosure, please go to: http://www.equities.com/disclaimer